Bonjour à tous !
Je partage aujourd'hui la vidéo que j'ai faite pour le blog Copic Marker Europe, avec du rouge !
Il y a 18 Ciao R et 30 Sketch, une gamme qui offre beaucoup de possibilités. Pour mettre en avant ces rouges, j'ai choisi de faire une petite scène avec du papier en fond et un tampon The Greeting Farm appelé Miss Anya Jingle.
Dans la famille des rouges, mon préféré est le R35, une couleur que j'utilise tout le temps et que j'adore pour son intensité. Dans cette famille, il y a aussi de jolis tons pêche, que j'ai utilisé pour une partie des vêtements. Sur ma carte, on peut voir les R11, 32, 35, 37, 59.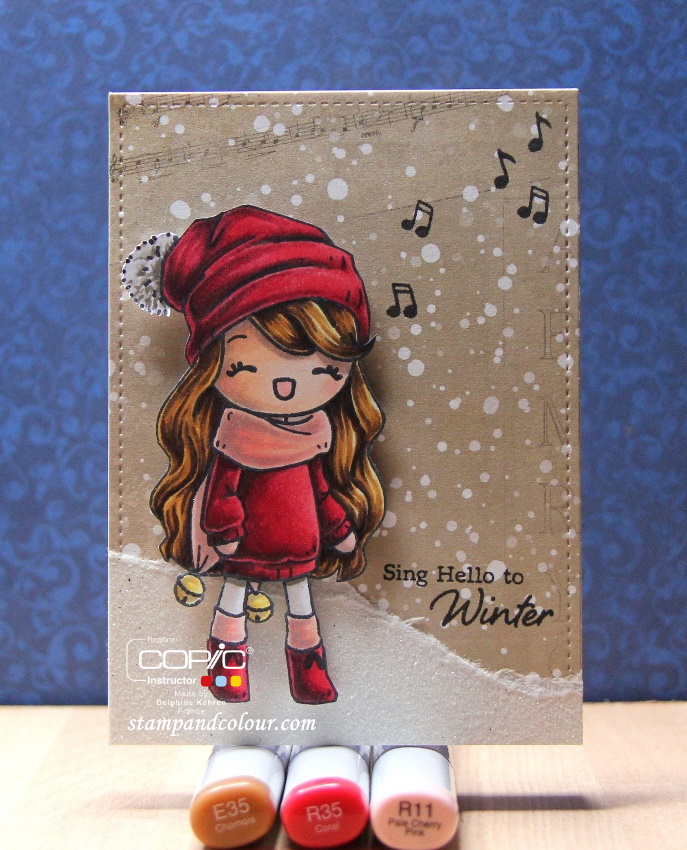 Tampons : Miss Anya Jingle ; Sing Hello – The Greeting Farm
Mise en couleur : Copic sur Neenah Solar White
Papiers : Bo Bunny et papier pailleté
Die : Lawn Fawn
Vous pouvez retrouver la vidéo de la mise en couleur ci-dessous, et si ça vous plaît et que vous avez envie de me soutenir, n'hésitez pas à vous abonner !
J'ai colorié mon image au Copic, puis je l'ai découpée. J'ai choisi un papier Bo Bunny avec des flocons et quelques notes de musique dans le coin, du coup, j'ai décidé que mon Anya chantait l'hiver 😉 J'ai ajouté un sentiment et quelques notes de musique d'un vieux set The Greeting Farm set appelé Sing Hello. Oh et pour que mon personnage ait les pieds dans la neige, j'ai déchiré à la main un morceau de papier pailleté.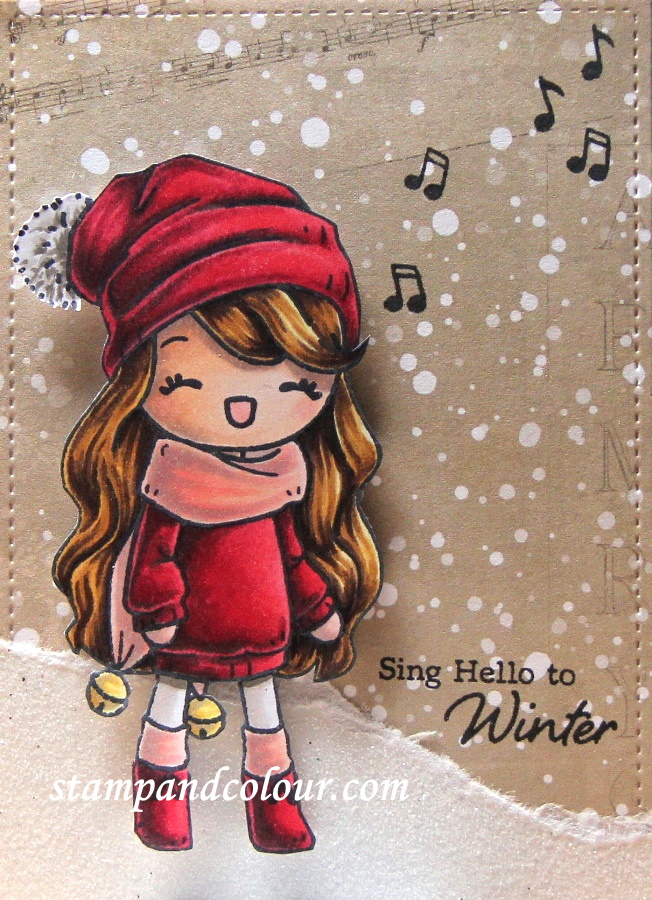 Peau : E000, 00, 11, R20
Cheveux : E35, 79, Y11, YR23
Vêtements rouges : R35, 37, 59, W7
Vêtements pêche : R11, 32, W3
Blanc : W1, 3, 5
Doré : Y11, YR23, W3
Vous pouvez remarquer que j'ai utilisé mes gris chauds pour ombrer, un moyen simple – mais pas du tout le seul – de rajouter du contraste.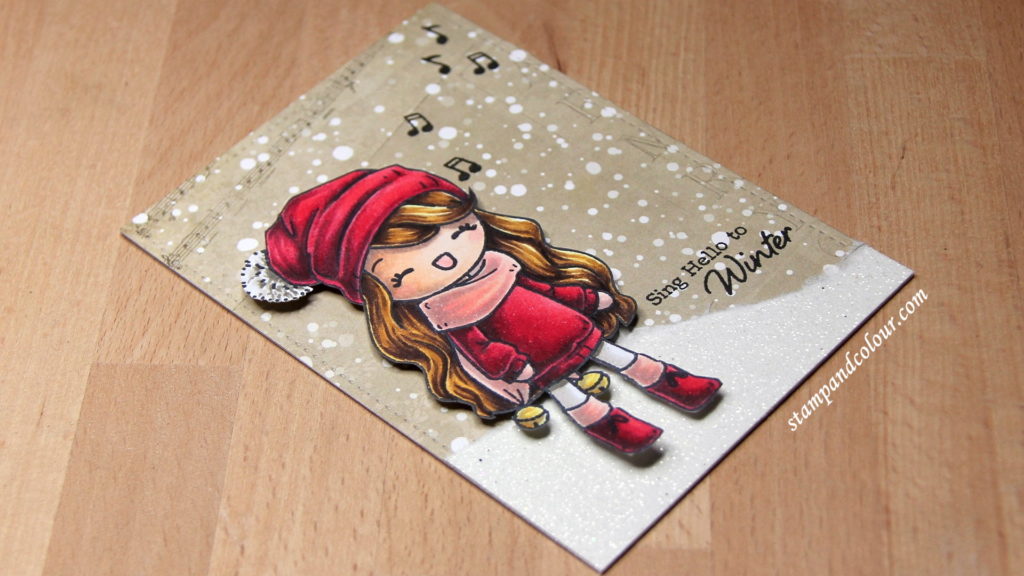 Merci de votre visite et bonne journée ! Bises,
Delphine