Hello everyone!
I'm back to share the card and video I created for the Copic Marker Europe blog, featuring reds!
There are 18 R Ciao and 30 R Sketch Markers, ideal for lots of combinations. To feature R markers, I chose a winter image by The Greeting Farm, from the Miss Anya Jingle set and decided to create a little scene using DPs this time as a background. In the R family, my all time favourite marker is R35, the most vivid red I know and I use it all the time in all my red combos. Also, in the R range, you can find beautiful pink and peach tones, some I used on the clothes here. For my card, I picked R11, 32, 35, 37, 59.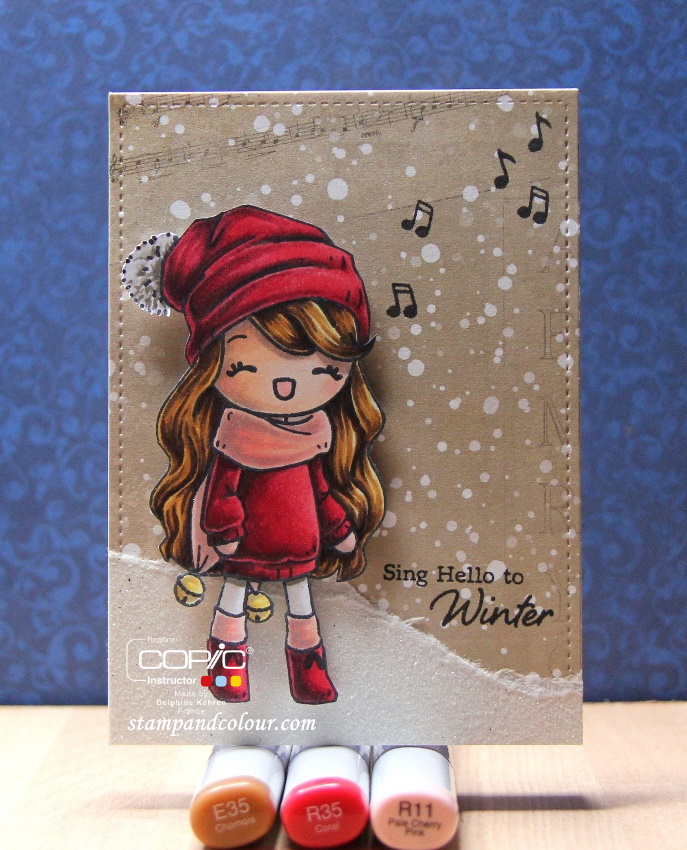 Stamps: Miss Anya Jingle ; Sing Hello – The Greeting Farm
Colouring: Copics on Neenah Solar White
DPs: Bo Bunny & glitter paper
Die: Lawn Fawn
You can see the whole colouring process below and if you like it, feel free to subscribe to help support me and my little channel 🙂
I coloured my image in  Copics and did some fussy cutting. I picked a DP by Bo Bunny with snowflakes and since it had a few music notes in the corner, I decided my Anya was singing 😉 I added a sentiment and some notes from an old Greeting Farm set called Sing Hello. Oh and for my character to have feet in the snow, I tore a piece of glitter paper to suggest snow.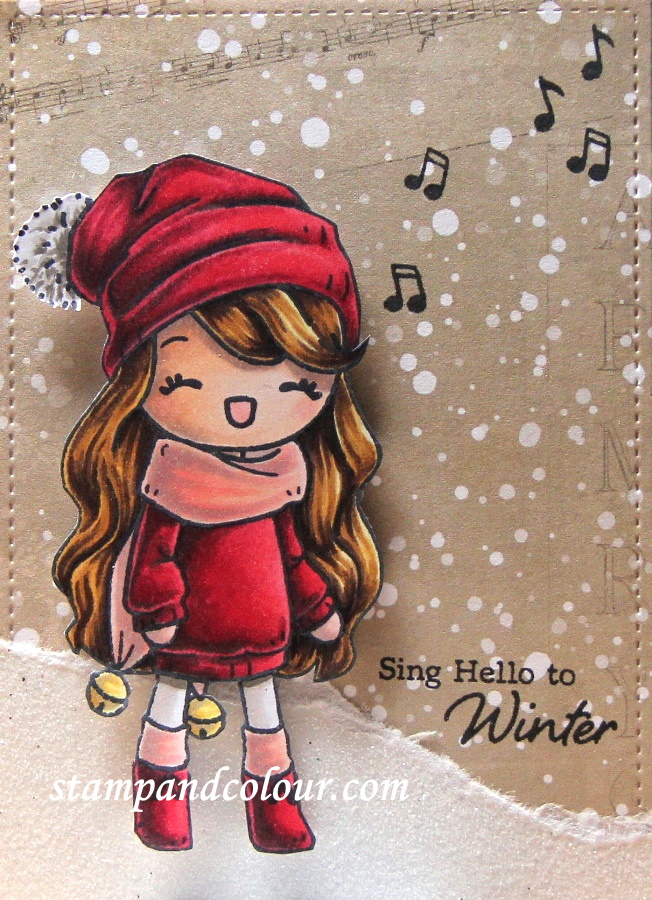 Skin: E000, 00, 11, R20
Hair: E35, 79, Y11, YR23
Red clothes: R35, 37, 59, W7
Peach clothes: R11, 32, W3
White: W1, 3, 5
Gold: Y11, YR23, W3
You can notice I use Warm Greys for shading with my reds, I find it makes a difference and greys are the easiest – not the only – way to add shading.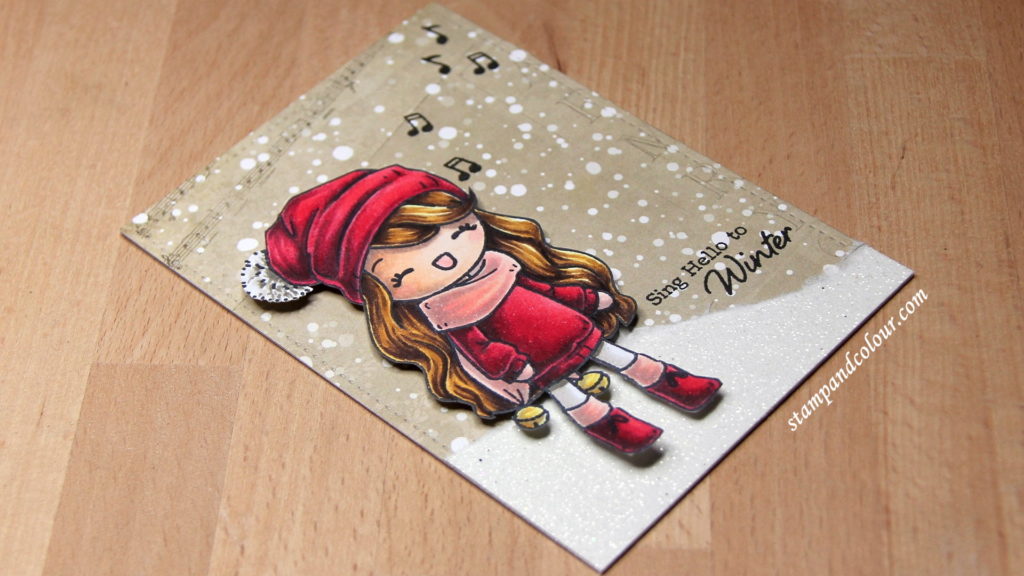 Thanks for stopping by today, have a beautiful day! Hugs,
Delphine xx