Bonjour à tous,
Je partage ma dernière publication en tant qu'invitée The Greeting Farm avec une petite scène pour dire merci – j'ai été ravie de pouvoir rejoindre l'équipe pour le mois de janvier! J'ai fait un petit tableau mettant en scène Cheeky Fairy :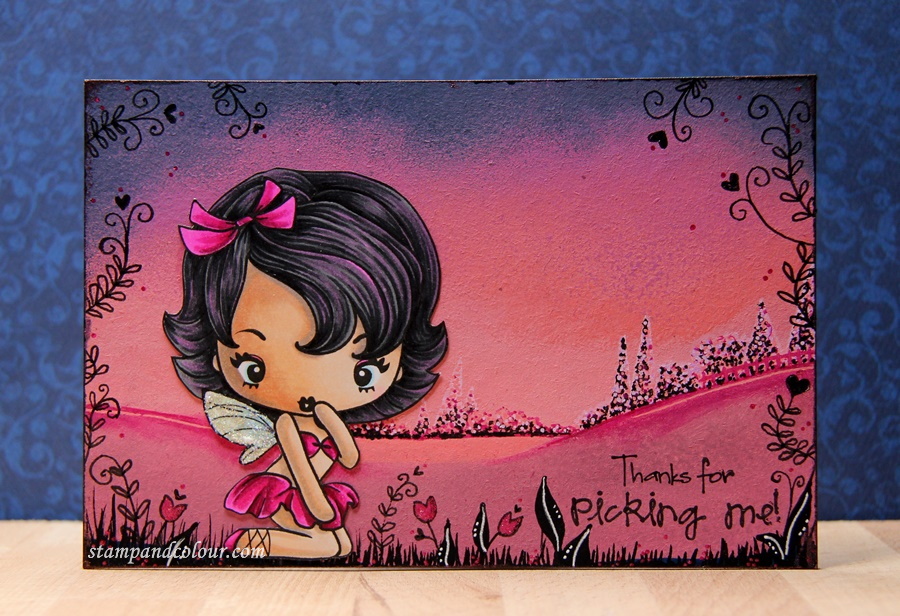 Tampons : Cheeky Fairy – The Greeting Farm
Mise en couleur : Copic sur Neenah, Fresco Paint, Posca
Support : Carton Bois Toutencolle
J'ai fait un tableau 10×15 sur un support Carton Bois Toutencolle. Pour le fond, j'ai appliqué des peintures Fresco sur toute la surface. Sur mon fond, j'ai fait un peu de doodling au Pitt noir et multiliner, et j'ai ajouté des détails au Posca. J'ai colorié ma Cheeky Fairy à part au COPIC, je l'ai découpée puis collée. Voici tous la liste des Copic utilisés :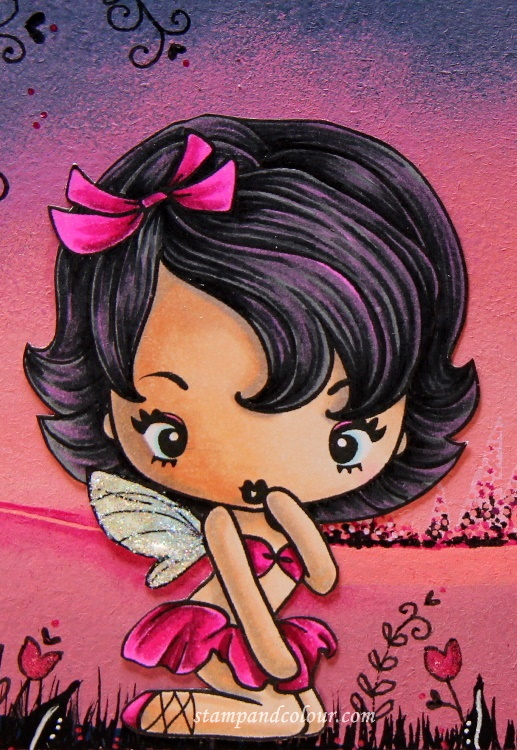 Peau : BV02, E000, 00, 11
Cheveux : 100, N5, 7, RV04
Vêtements : RV04, 09, 69
Ailes : B000, Y000
J'ai ajouté un sentiment de circonstance – merci de m'avoir choisie – d'un vieux set Greeting Farm. Enfin, quelques touches de Stickles et stylo gel pailleté.