Hello everyone,
I'm back to share my last post as GDT for The Greeting Farm – time flies!! I have loved my month there and thought I would leave with a special thank you… "Thank you for picking me!" 😉 I went for a girlish Mixed Media piece, featuring the Cheeky Fairy digi: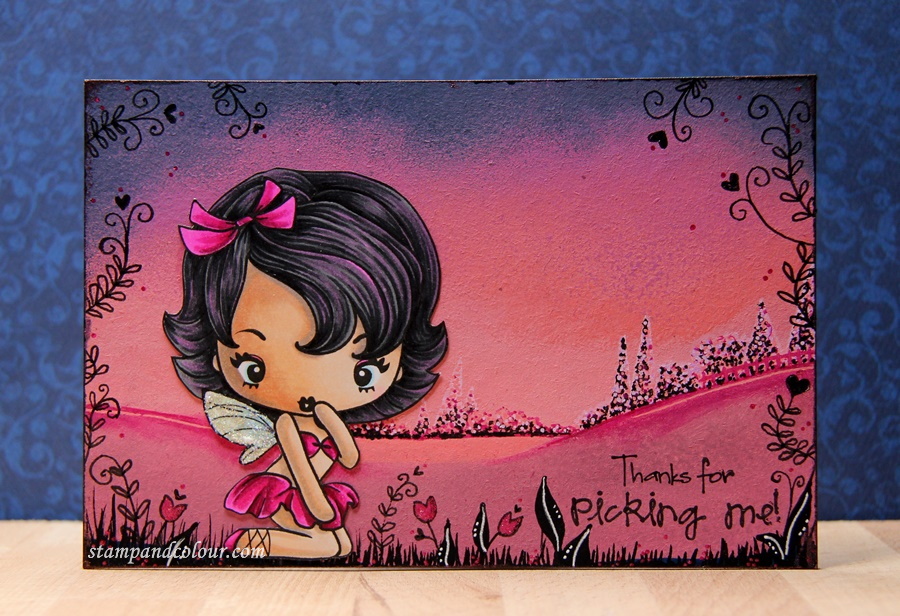 Stamps: Cheeky Fairy – The Greeting Farm
Colouring: Copic sur Neenah, Fresco Paint, Posca
Base: Carton Bois Toutencolle
I have used a piece of wooden board by Toutencolle to create a sort of little painting – 4 x 66 inches. I started by applying Fresco Paints on all the surface in pinkish and coral tones. On my coloured background, I doodled using a multliner and added lots of details in Posca paint pens. I coloured my Fairy in Copic only, trying to use colours to match my background – hence the touches of pink in the hair. Here is a close up on the Copic image and the list of colours I have used: :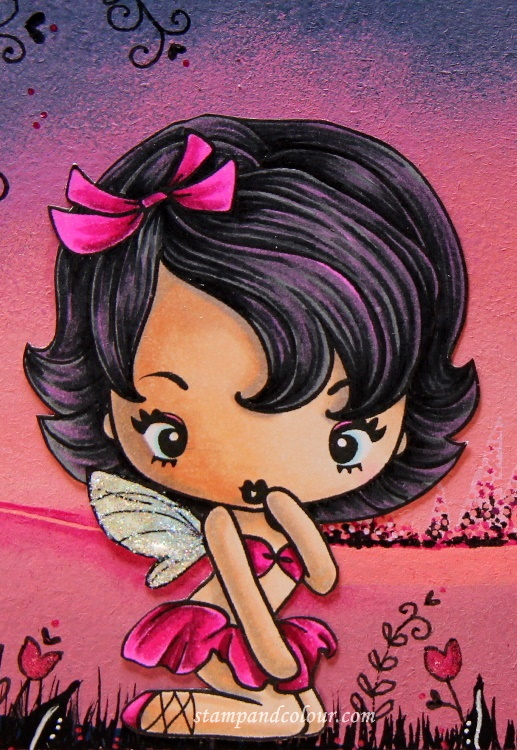 Skin: BV02, E000, 00, 11
Hair: 100, N5, 7, RV04
Clothes: RV04, 09, 69
Wings: B000, Y000
I adhered my Fairy to my board using Glossy Accents. I added the sentiment "Thank you for picking me", from my Anya Blooms rubber set and added touches of glitter pen here and there – and Stardust Stickles on the wings of course.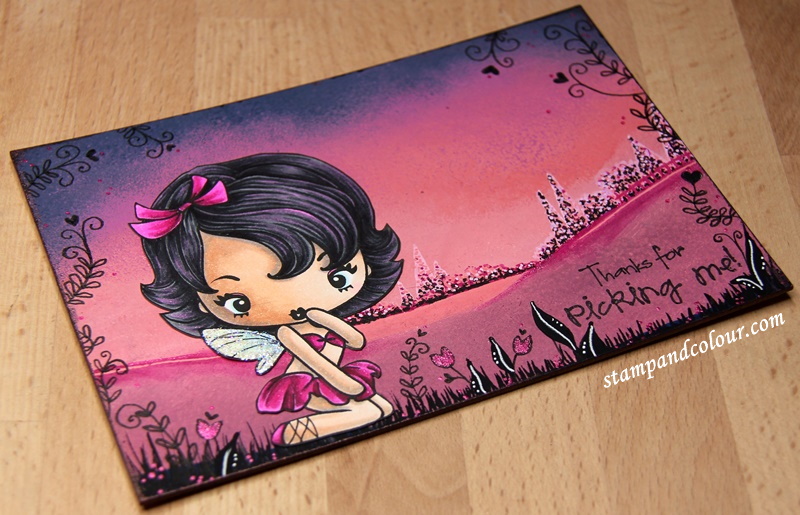 Thanks for stopping by, have a lovely day! Hugs,
Delphine xx