Hello everyone!
If you have stencils, maybe you don't have ideas to use them. Of course you can use them with inks, but you can also colour! So I'm sharing a tutorial which I hope will help some of you.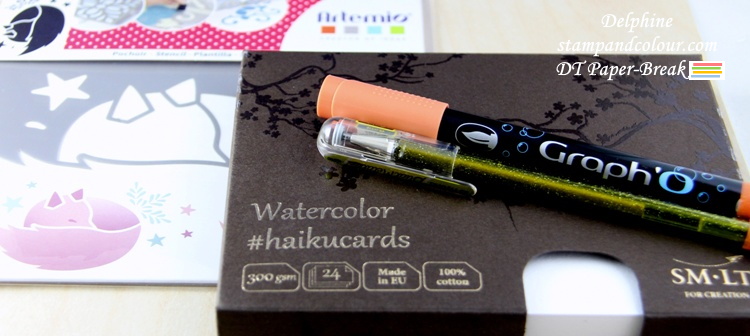 Products used:
Stencil: Renard Isatis – Artemio
Paper: Cartes Haiku – SMLT
Colour: Feutres Graph'O and Pentel gel pen
Other: Palette Mix'It and coloured pencils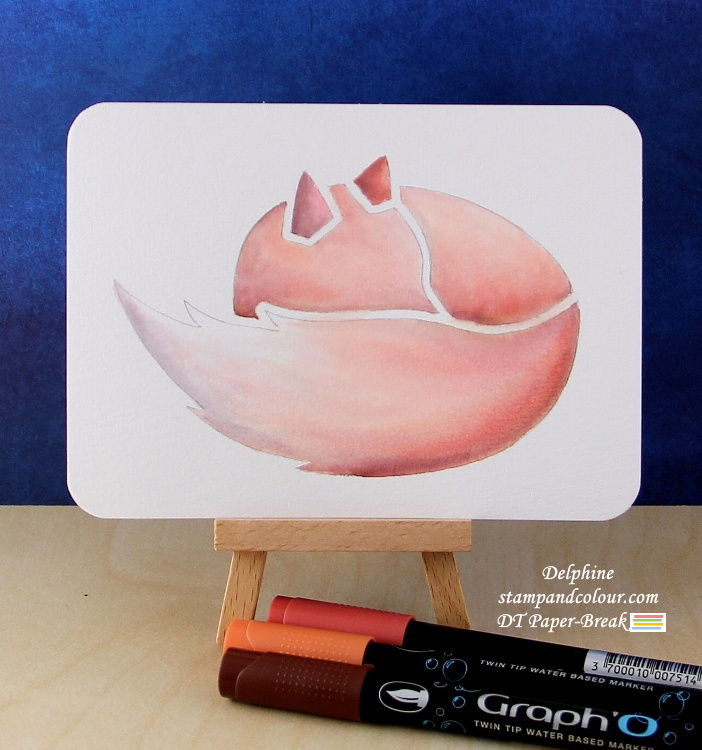 With my stencil, I started by tracing my fox in pencil. I then coloured it with Graph'O watercolour pens. I did not colour direct to the paper, but used a Mix'It palette on which I lay some colour which I then picked with my brush. The colours I used for the fox are Cajou, Ebony, Sienna, and Warm Grey for the grey/ white.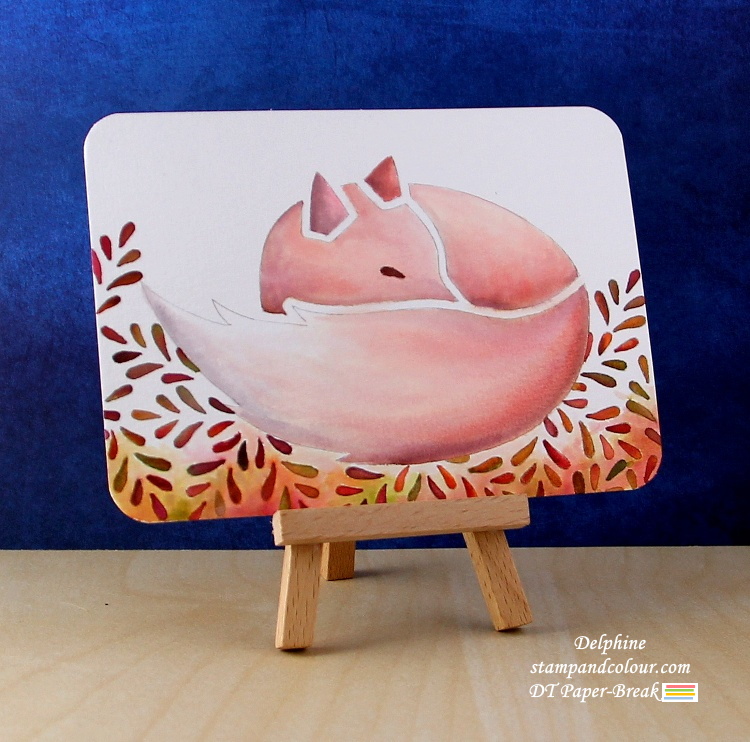 I then created a ground covered with leaves thanks to the shapes from my stencil. I chose autumn colours for them – Ebony, Burgundy, Military and Tuscany. I also added an eye to my fox, thanks to the stencil again.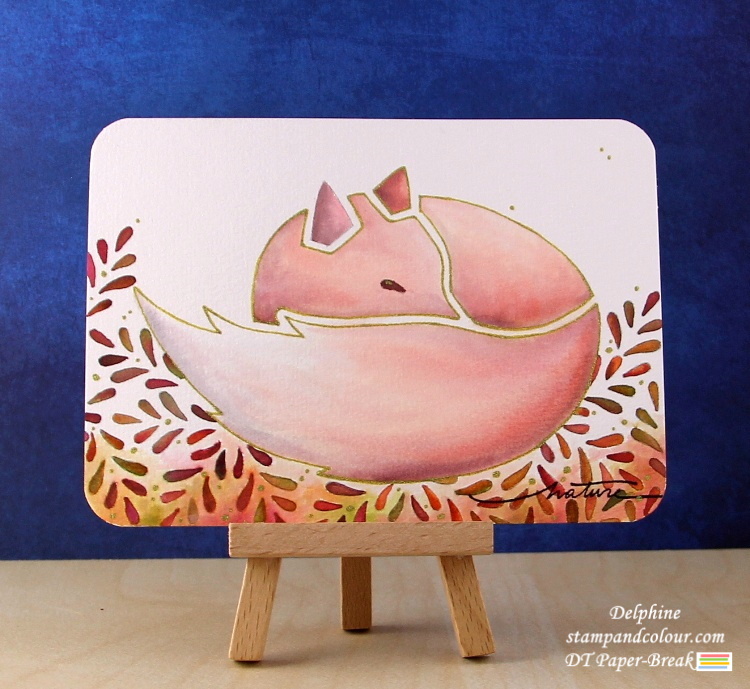 I went back to work on the outlines of my fox with a gold Pentel gel pen and added a few dots here and there too. I stamped a sentiment in Nocturne Versafine Clair.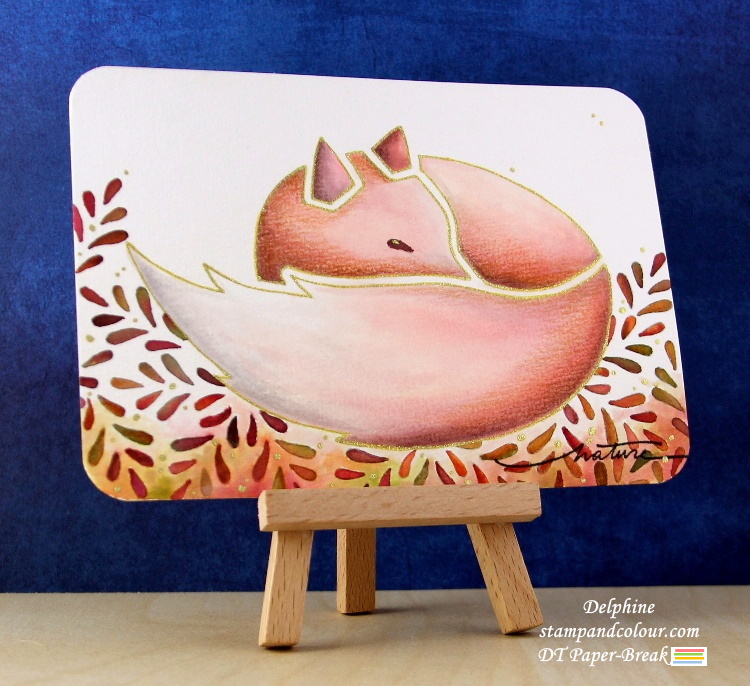 For a nice final touch, I used my Polychromos to add a bit of depth to my fox, and that was it!
Thank you very much for stopping by! Hugs,
Delphine xx