Hello everyone!
I'm back to share a tutorial I created for the Copic Marker Europe blog, with Paperbabe Stamps products, and a style of image I particularly love. To create my portrait, I stamped the hairstyle from the  Flourishing Hair set in Memento Tuxedo Black Ink, combined it to the matching template to mask it, then stamped my face, which comes from the Female Face 3/4 Left Dinky set. And the fun begins with the Copic colouring then!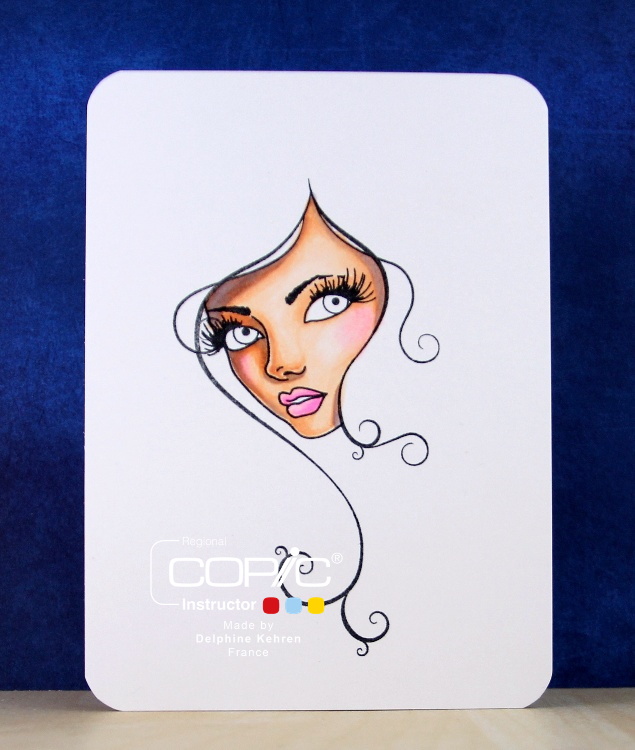 I coloured the skin using YR0000, 000, 00, E11 with a bit of RV00, 02 on the cheeks and I added shadows using V22 – just dare to be bold with your shadows, your face will really look different 😉
I then coloured the lips in RV00, 02 to match the pink of my cheeks.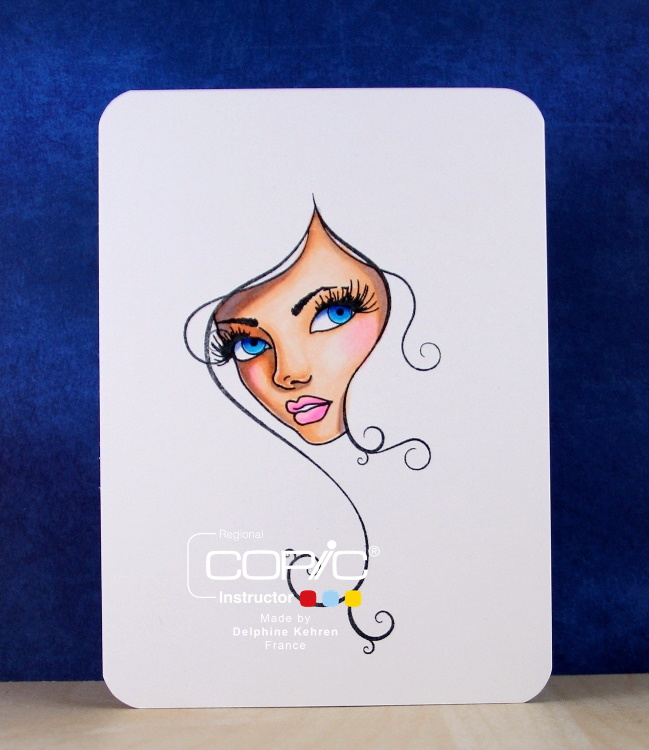 I then did the eyes using B02, 26 and again added shadows using B63, 66.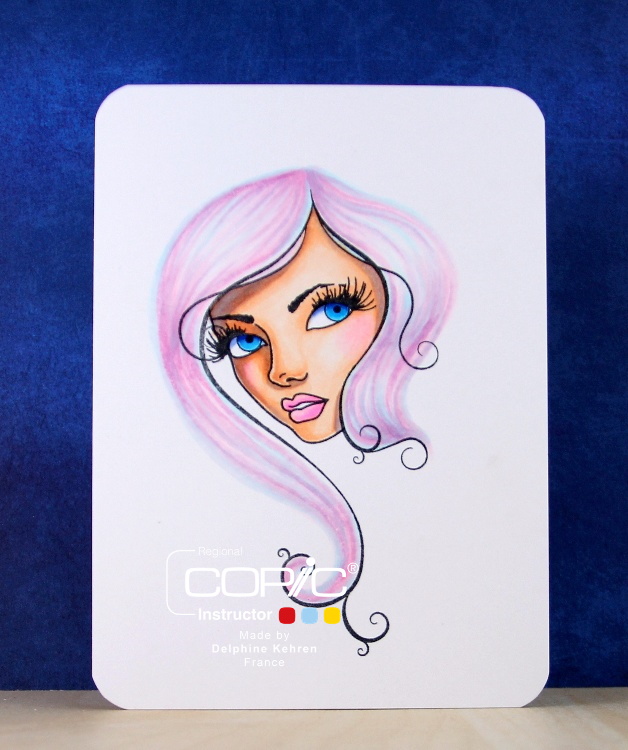 For the hair I drew the lines of the hair in my lightest colour RV000 to see how to limit the hair area and then went up to my darkest colour, then to my lightest. I used RV000, 00, V000, 01. I then added a touch of blue in B000.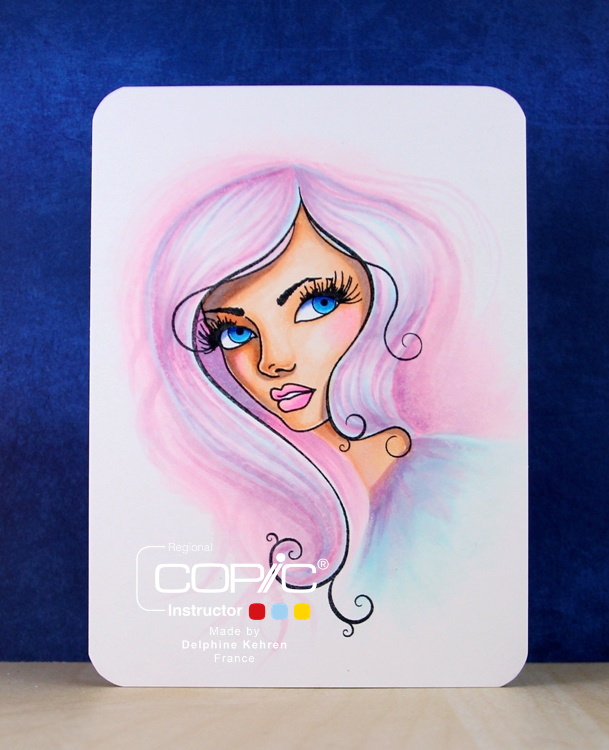 I added colour to the left of the face to suggest darker hair with RV02 and V22. Then I suggested skin below the chin with E11 and YR000 and a sweater or top in B000, B0000, V01,000.
To avoid a brutal stop for my image, I added colour around my character to smoothen the lines with V01, V000 and RV000. As a final touch, I created strands of hair in the "background" in RV000.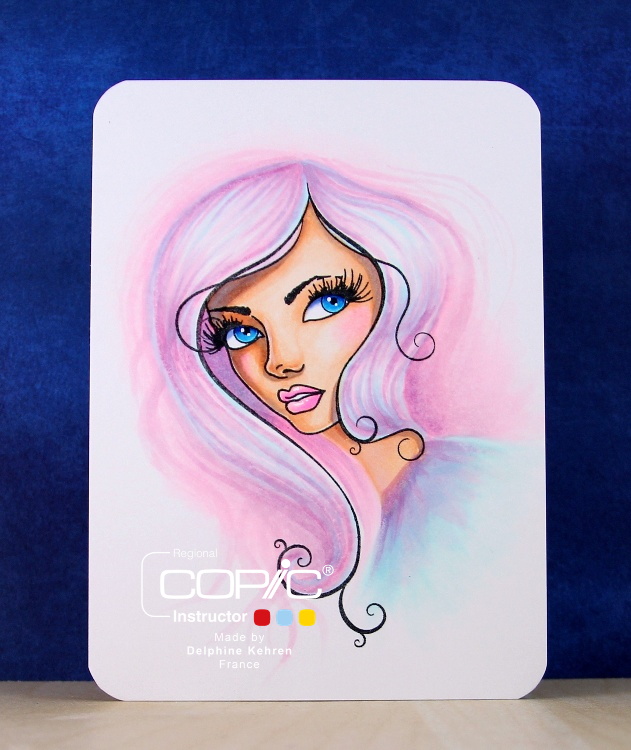 And then just a touch of white gel pen on the eyes and lips for highlights 😉
Thank you very much for stopping by! Hugs,
Delphine xx