Hello everyone!
I'm back with a tutorial I did for the Copic Marker Europe blog with a winter scene. For my scene, I used a stamp from the Penny Black Festive Frolic set. I stamped it in Memento Tuxedo Black then die cut it with a Lawn Fawn die to be able to frame my image and visualize my scene.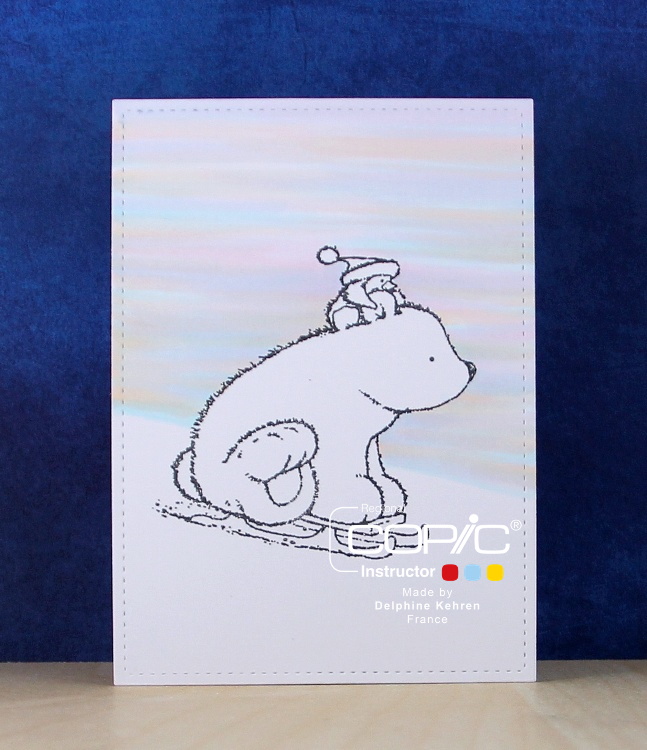 I started with the sky, drawing the limit / hill in BG000. For a change, I went for a pastel orangy sky inspired by sky colours at sunset. I coloured from left to right and right to left making horizontal lines in BG000, V000 and YR000.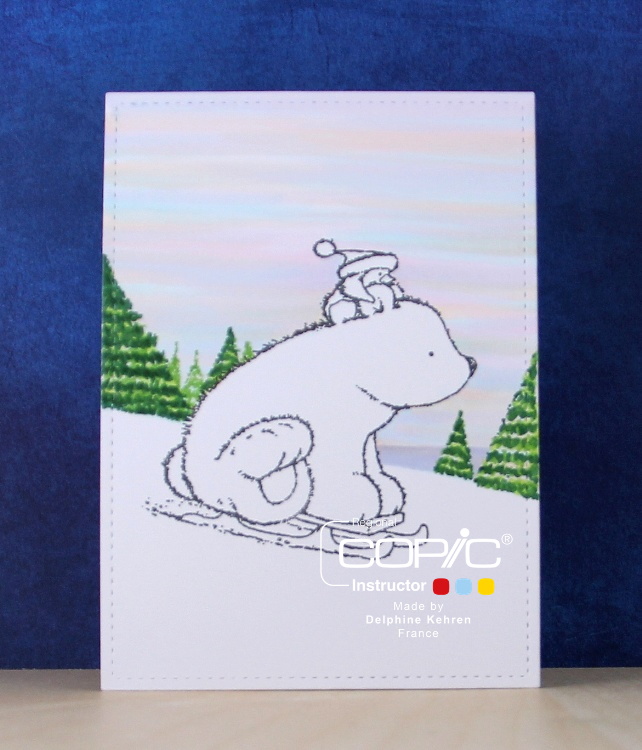 For a bit of interest, I added trees behind my hill line. I coloured from dark to light, "drawing" pine needles in G29, then blending a bit using YG17 and a bit of YG03. For the trees further in the distance, I skipped the G29. At last, I also used BV000 to add a "horizon" in the distance.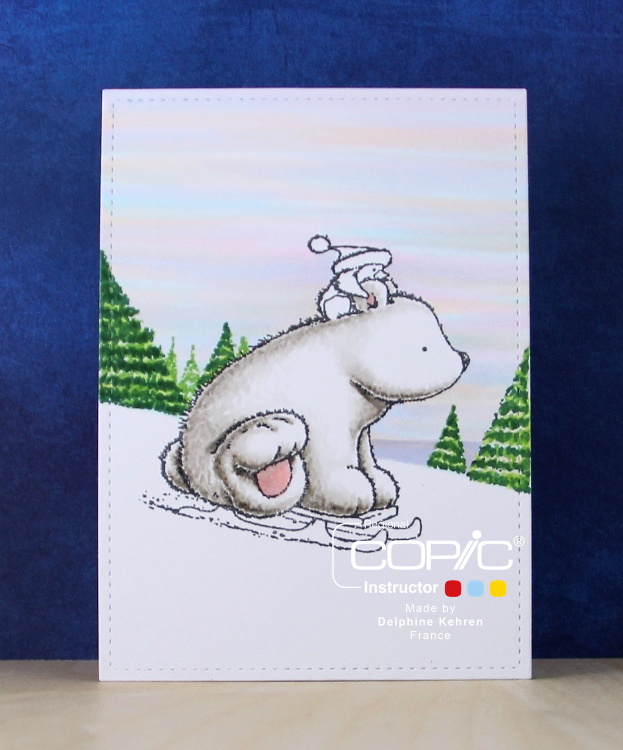 I then coloured the bear in Warm Greys – W0, 1, 3, 5 – and R20. I "drew" the hair from the fur going from dark to light.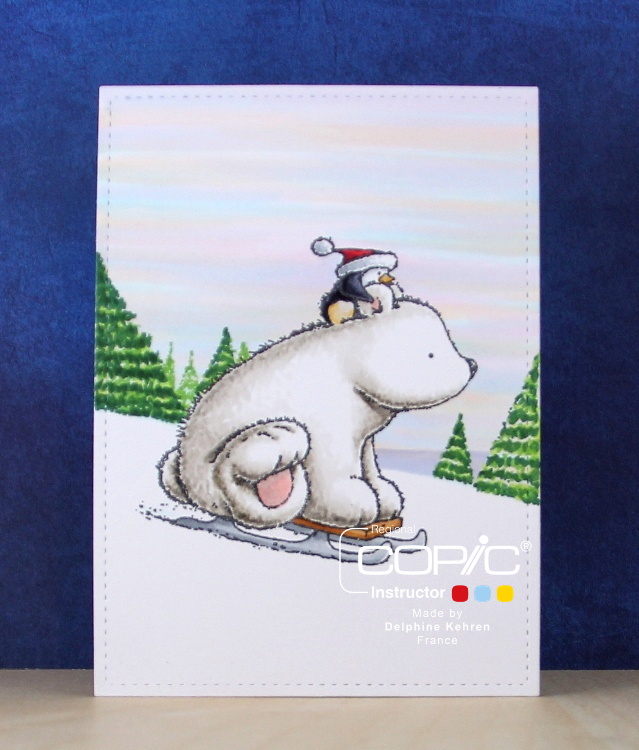 Next I coloured the little penguin and sleigh (see colours below).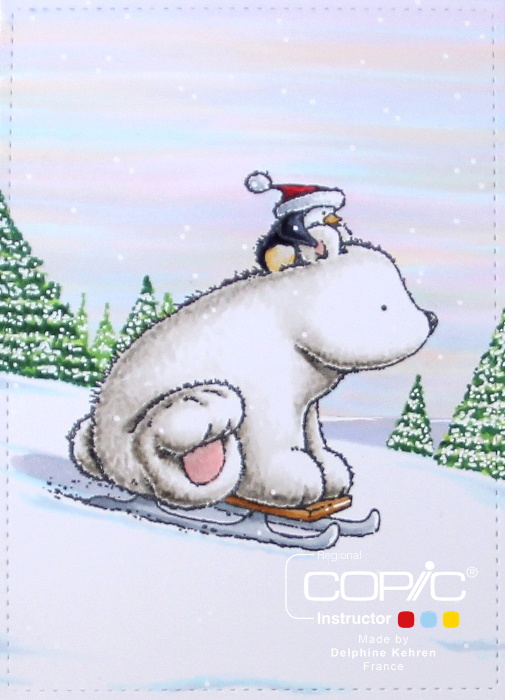 I then focussed on the details, you know the details that make a difference ;), adding marks in the snow, a shadow under the bear, and colouring some of the white of the hill using B000 and V20.
As a final step, I added snow in the trees and snowflakes using a Molotow acrylic paint marker.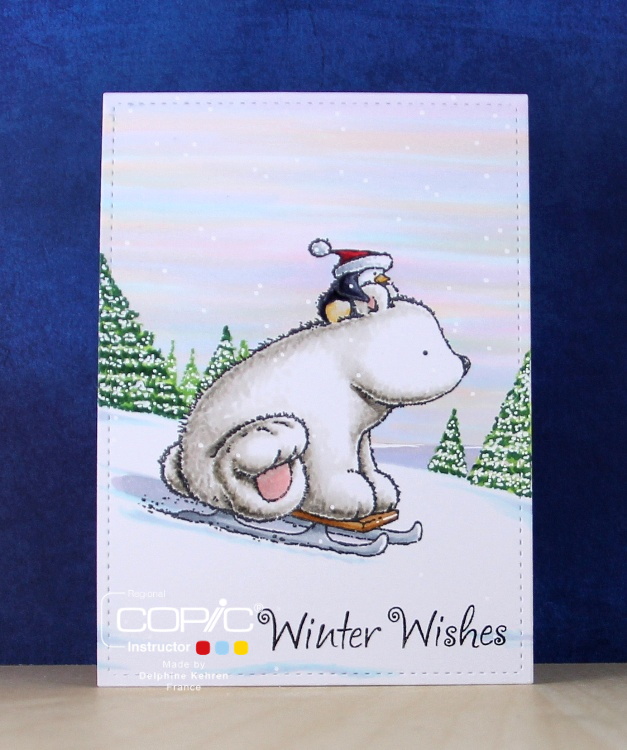 Here is the final image, with a sentiment.
Stamps: Festive Frolic – Penny Black
Colouring: Copic sur Perfect Colouring Paper
Die: Lawn Fawn
Copics used:
Sky: BG000, V000, YR000
Trees: G29, YG03, 17
Bear: R20, W0, 1, 3, 5
Penguin: BV25, 29, Y38 – C2, 4, R35, 39 (hat)
Sleigh: C2, 4, E31, 34, 37
Snow: B000, V20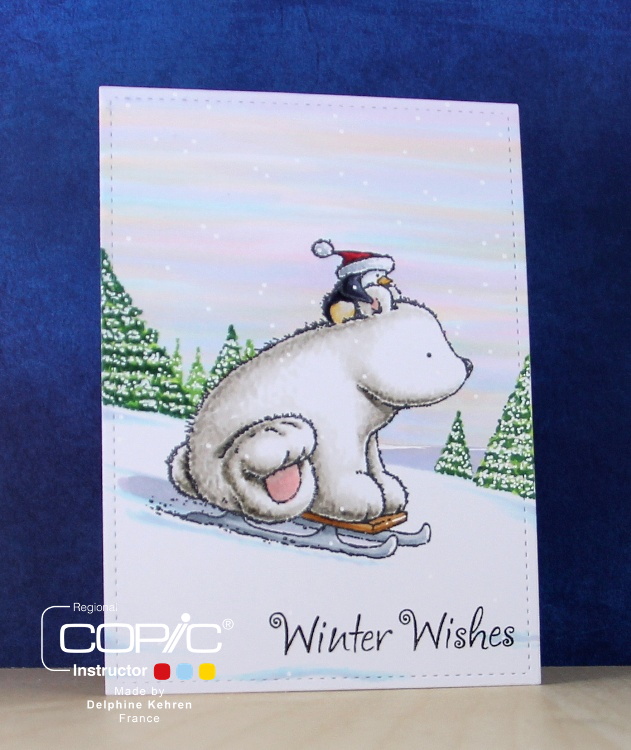 Thank you very much for your visit, see you soon! Hugs,
Delphine xx