Hello everyone!
Today starts a new challenge at Paperbabe Stamps and our theme is ANYTHING GOES. Join us to try and win a gift voucher to Kim's store !
I did a little colouring on a piece of MDF: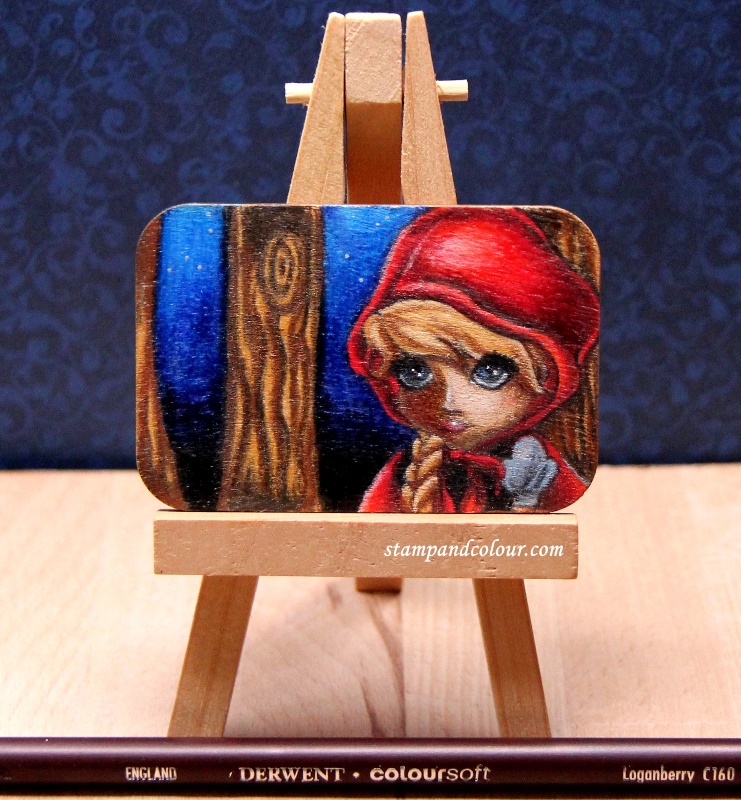 Stamps: MayLeeDee Little Red Hood – Paperbabe Stamps
Colouring: Derwent Coloursoft on wood / MDF
I stamped a part of Mayleedee Little Red Hood (available as digi HERE) on a piece of wood slightly smaller than an ATC and coloured her using Derwent Coloursoft pencils.
For more inspiration and to play with us, head to the Paperbabe Stamps Blog HERE !
Thanks for stopping by, have a great day! Hugs,
Delphine xx