Hello everyone!
It's a sad day but we are doing our best to still keep it happy with one very last hop from the Make it Crafty team before the shop closes… I have been on MiC DT since 2012, so you can imagine all the memories and friends I have made there, and how difficult it is to see my beloved store close. But on a happy note, my awesome friend Zoe took the best decision she could make and I am very happy for her <3. I cannot thank her enough for all the things she has taught me and clearly, I would not be where I am today, if it hadn't be for Zoe and MiC. I also feel extremely lucky to count Zoe as my friend and have a huge admiration for this amazing lady – and it may be the end of an era with the store closing, but certainly not the end of my friendship and love for her. Thank you from the bottom of my heart for everything, Zoe!!
Happiness, I said – so Zoe has one more gift for you. We are all using beautiful fairies in our hop today, and the fairies are free to each person who places an order before the store closes. No minimum spend and they will automatically be added to the cart!!
Also, the DT will each choose a commenter to WIN a surprise gift from Zoe!! All you have to do is leave a comment on this post, telling me something you love about Make it Crafty!
Onto my card, using the beautiful Tulip Fairy: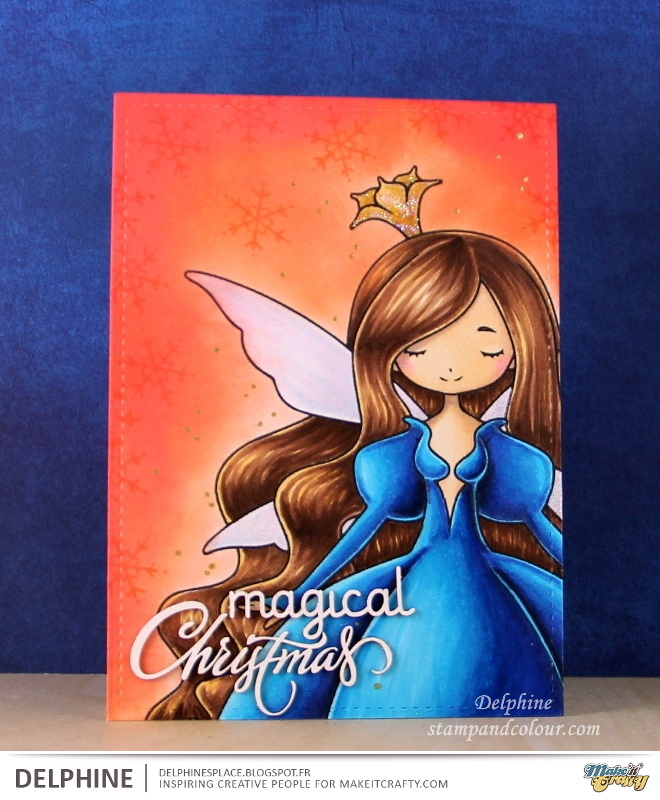 Stamps: Tulip Fairy – Make it Crafty
Colouring: Copics on Make it Colour Blending Card
Other: Make it Crafty Chipboard
To see all the hop list, please visit the MiC store HERE!
Thank you for stopping by and thank you Zoe, love you!!!! Hugs,
Delphine xx