Hello everyone!
I'm back to share some colouring inspiration I did for Copic Marker Europe, with a cute polar bear and his penguin friend, and a bit of airbrushing. The stamp set I'm using today is called Star Gazing Friends by Penny Black, available at Paper-Break.
First, I masked my image to airbrush my background.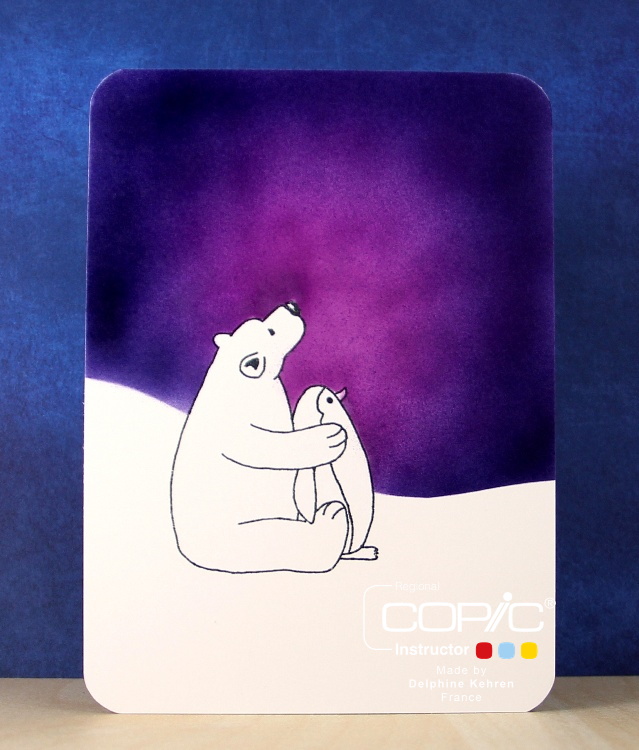 I wanted a purple-tinted background, so I picked BV08, V09 and V15. I started by airbrushing BV08 following the edges of my card, then filled in the space in the middle with V09, then V15 and I went back with a bit of BV 08 at the end to darken the edges a little.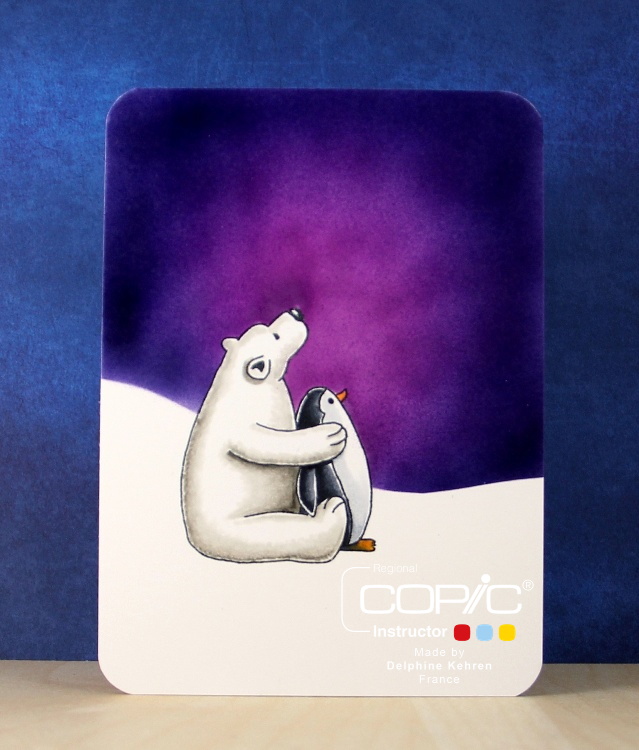 Next, I coloured the bear in Warm Greys – W0, 1, 3 , 5. For the penguin, I used C1, 3, 5, 7, 9. As you can see, I left a very thin white line on the edges of my penguin, for the next step.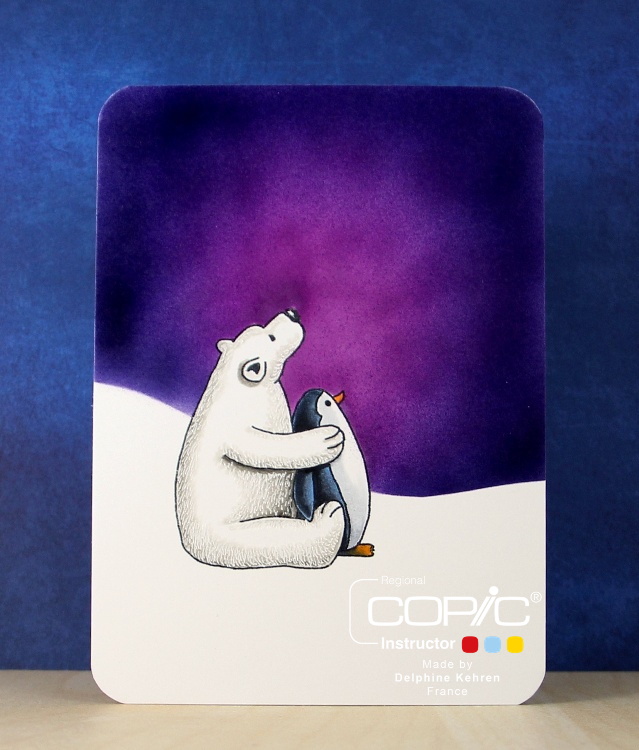 To make the penguin's grey more bluish, I added B45 in the white spots I left in the previous step and over the lighter grey parts.
For the bear, I decided to enhance the fur using a white gel pen, and drawing little white hair, as I saw the super talented Jane Box of Colours once do. And no more Copic on the bear once gel pen is applied to avoid ruining the nibs!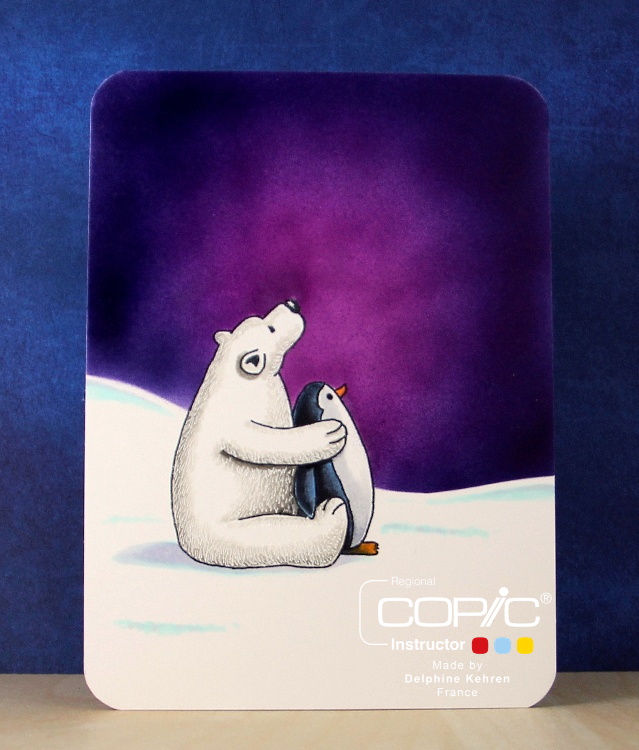 I then added shadows to the snow, using BG000 and V20.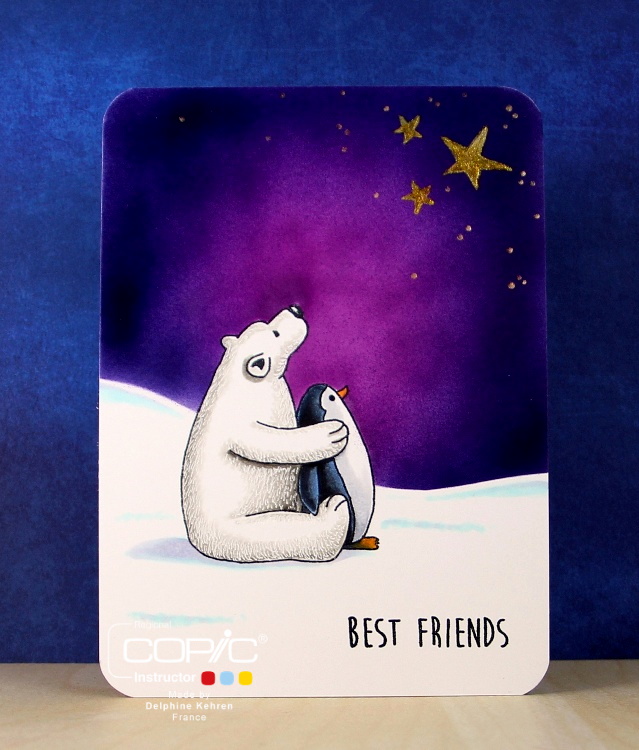 I stamped a sentiment, then stamped 3 stars from the
Star Gazing Friends set
and covered them in gel pen – and voilà!
Thank you very much for stopping by, have a great day everyone!
Delphine xx