Hello everyone!
It's time for the monthly challenge at Tiddly Inks and our theme is "Trick or Treat… Spooky or Sweet?", so the choice is yours – create a Halloween card or a normal card! Considering how much I love making Halloween cards, the choice was easy for me!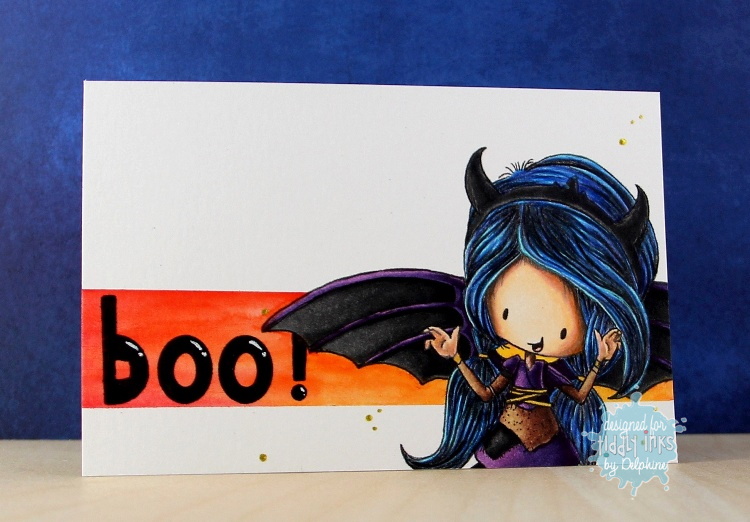 Image: Wryn the Dreadful Dragon – Tiddly Inks
Stamps: Alpha – The Greeting Farm
Colouring: Copic, Polychromos and watercolour markers on Canson Illustration
 I created the orange stripe first, using watercolour markers, then I coloured Wryn in Copics. I then added details in Polychromos (hair and skin mostly). I stamped letters in my orange stripe and added touches of gel pen.
We hope you will join us HERE !
Thank you very much for your visit, have a great day! Hugs,
Delphine xx