Bonjour à tous !
C'est l'heure du challenge mensuel de Tiddly Inks et notre thème est « Trick or Treat… Spooky or Sweet?« , à vous de décider donc de faire soit une carte d'Halloween, soit une carte autre ! Vu que j'aime beaucoup les cartes d'Halloween, forcément, c'est ce que j'ai choisi :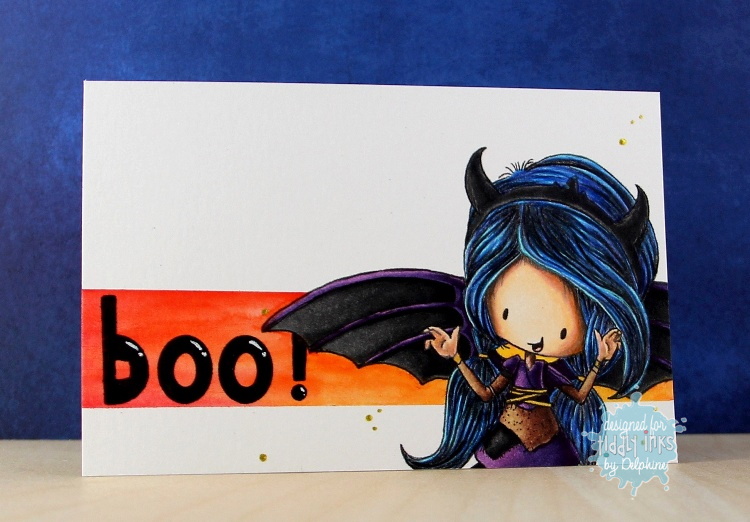 Image : Wryn the Dreadful Dragon – Tiddly Inks
Tampons : Alpha – The Greeting Farm
Mise en couleur : Copic, Polychromos et feutres aquarellables sur Canson Illustration
 J'ai d'abord créé la bande orangée avec des feutres aquarellables puis j'ai colorié Wryn au Copic. J'ai ensuite ajouté des détails avec mes Polychromos (notamment peau et cheveux). J'ai tamponné les lettres dans ma bande et ajouté une touche de stylo gel.
On espère que vous vous joindrez à nous – pour participer, c'est ICI !
Merci de votre visite et bonne journée ! Bises,
Delphine