Bonjour à tous !
C'est l'heure d'un nouveau challenge chez Kraftin' Kimmie Stamps et cette semaine le thème est AMOUR/ AMITIE ! Vous pouvez utiliser tous les tampons que vous souhaitez, mais un tampon Kraftin' Kimmie doublera vos chances de gagner le bon d'achat de $40 pour la boutique à la fin du mois.
Voici ma carte pour ce challenge, avec un tampon du set You're Gnaw-Some, un de mes coups de coeur !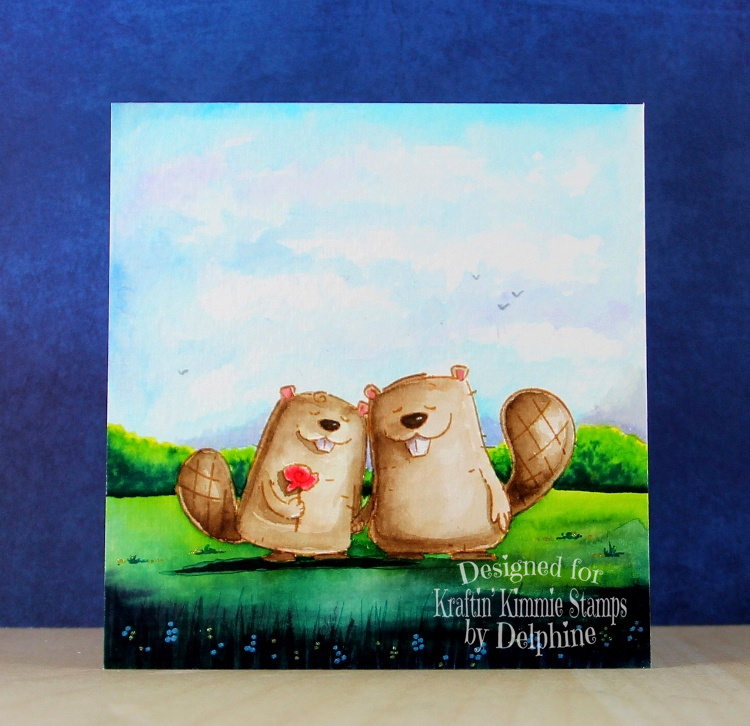 Tampons : You're Gnaw-Some – Kraftin' Kimmie Stamps
Mise en couleur : Graph'O sur Canson Montval
Encre : Creamy Caramel – Kraftin' Kimmie
J'ai simplement tamponné mon couple du set You're Gnaw-Some avec une encre marron – Creamy Caramel– pour changer un peu du noir. J'ai créé un fond pour faire une petite scène pour mon couple aux feutres aquarellables Graph'O.
Et ce week-end, des offres spéciales à ne pas manquer :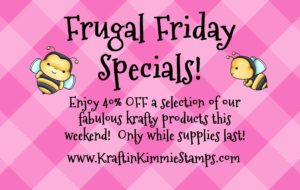 Merci de votre visite et bonne journée ! Bises,
Delphine
You are invited to the Inlinkz link party!