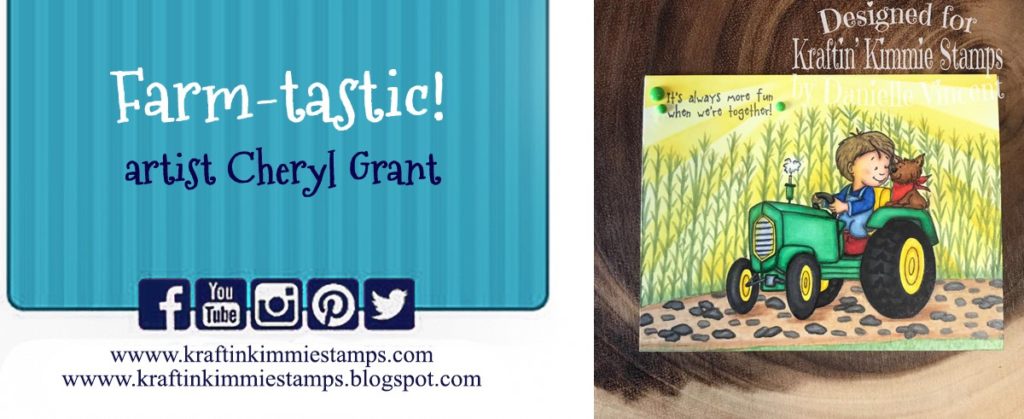 Bonjour à tous !
Dernier jour de présentation des nouveautés du mois chez Kraftin' Kimmie avec un set de Cheryl Grant appelé Farm-Tastic :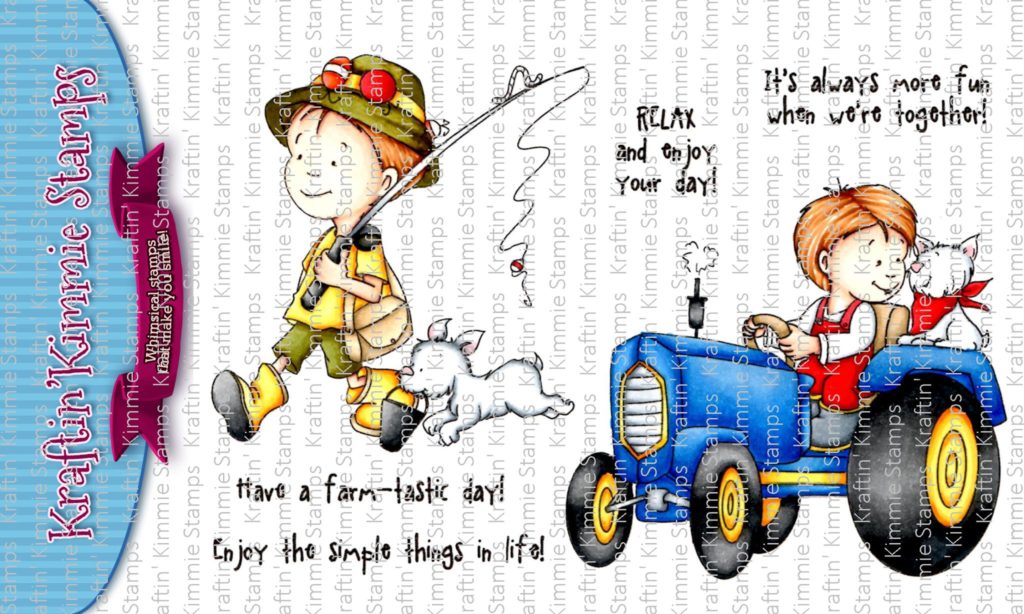 Aujourd'hui commence aussi notre challenge hebdomadaire – TOUT CONVIENT – avec vos produits Kraftin' Kimmie. Vous avez une semaine pour jouer, jusqu'au 22 mai, et à la fin du mois, un gagnant sera tiré au sort parmi tous les participants, pour gagner un bon d'achat de $25 dans la boutique Kraftin' Kimmie !
Ma carte du jour :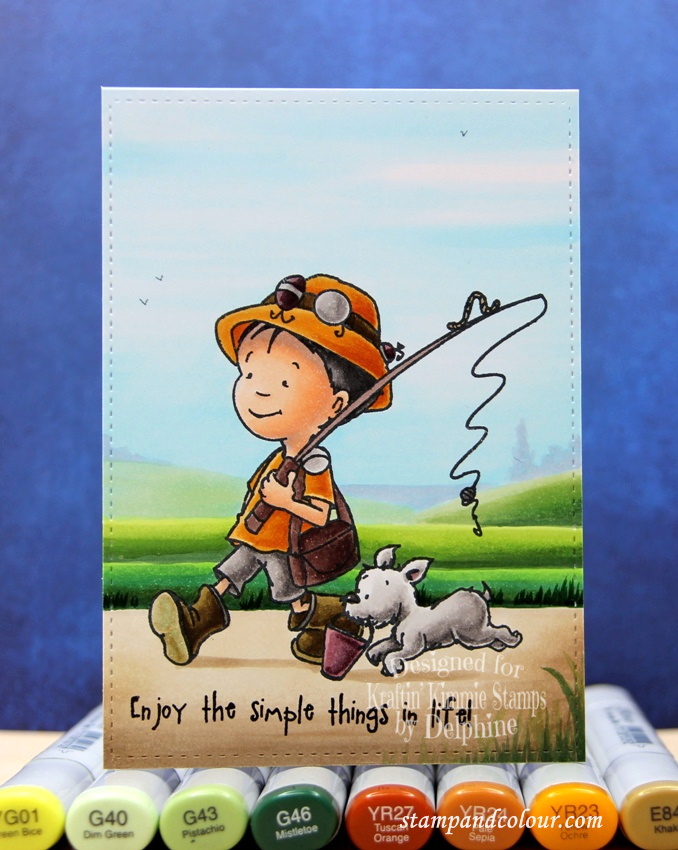 Tampons : Farm-Tastic – Kraftin' Kimmie Stamps
Mise en couleur : Copic sur Make it Colour Blending Card
Die : Lawn Fawn
J'ai aussi fait une petite vidéo pour partager la mise en couleur de toute cette scène, et tous les Copic utilisés sont récapitulés à la fin de la vidéo :
N'oubliez pas de faire un tour sur les blogs de mes collègues et de laisser des commentaires car il y a un bon d'achat pour la boutique à gagner ! Et rendez-vous pour notre événement LIVE Facebook dans le groupe Krafty Friends, aujourd'hui samedi 16 mai à 20h. Toutes les nouveautés seront disponibles juste après, à 21h !
Merci de votre visite et à demain ! Bises,
Delphine
You are invited to the Inlinkz link party!