Bonjour à tous !
Une création un peu différente aujourd'hui, pour le Skrappy Challenge de Kraftin' Kimmie, où l'on vous demande de créer ce que vous voulez avec vos tampons Kraftin' Kimmie – mais pas de cartes ! Vous pouvez gagner un bon d'achat de $20 pour la boutique et vous avez jusqu'au 6 janvier pour jouer.
Pas de carte donc, mais quelque chose que j'avais envie de faire depuis un bon moment – colorier du bois, un rondin plus précisément !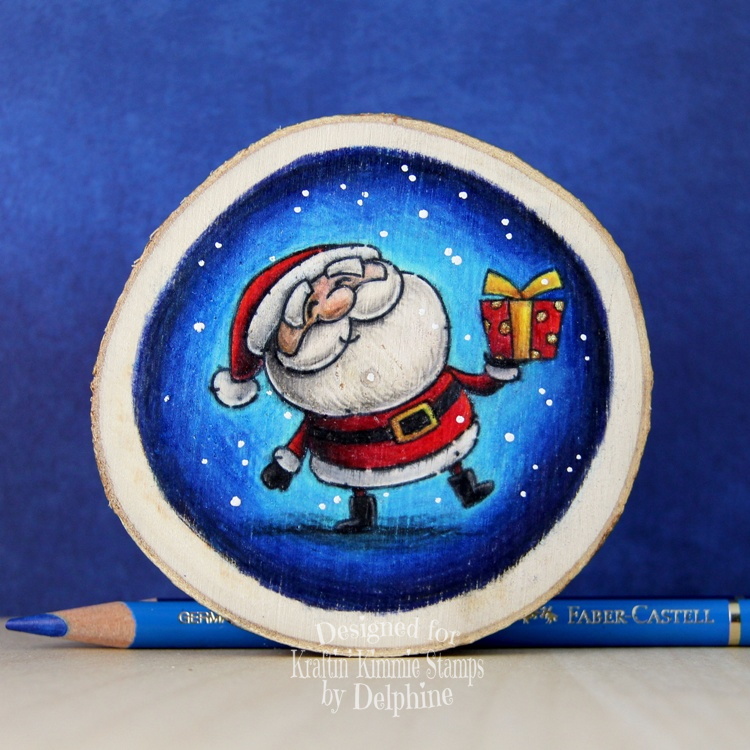 Tampons : Elf-Tacular – Kraftin' Kimmie Stamps
Mise en couleur : Polychromos
Encre : Versafine Clair
Divers : Rondin Artemio
J'ai tamponné mon image à la Versafine et j'ai tout mis en couleur avec mes Polychromos. J'ai ajouté un peu de peinture acrylique blanche pour la neige et un peu de paillettes au stylo gel, puis j'ai appliqué du fixatif pour protéger mon image.
Et vous, qu'allez-vous faire 😉 ?
Merci de votre visite et bonne journée ! Bises,
Delphine
You are invited to the Inlinkz link party!