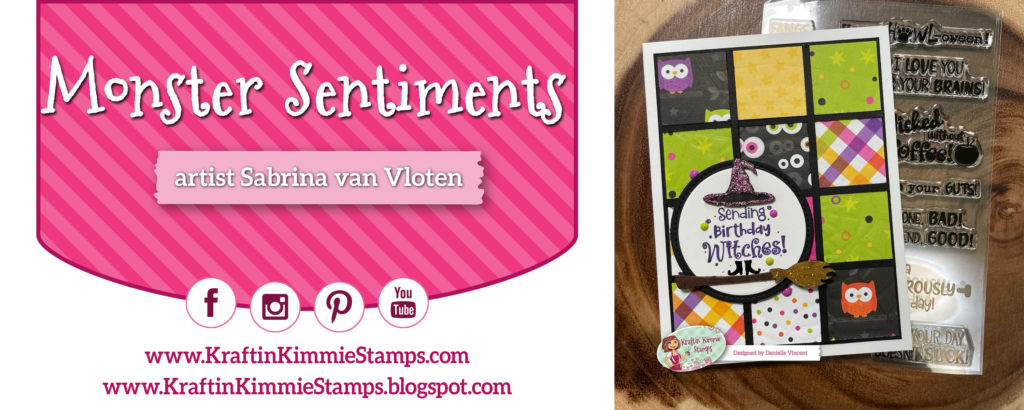 Bonjour à tous !
Premier jour de présentation des nouveautés du mois d'août chez Kraftin' Kimmie, avec un set de Sabrina van Vloten appelé Monster Sentiments :

Et voici ma carte du jour :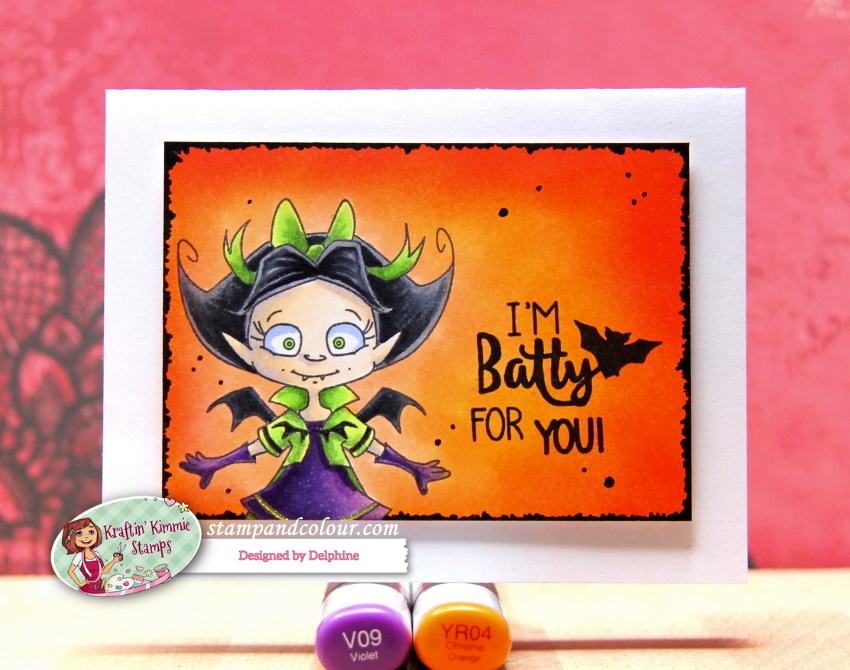 Tampons : Spooky Suckers & Monster Sentiments – Kraftin' Kimmie Stamps
Mise en couleur : Copic sur Neenah
J'ai utilisé un ancien tampon personnage du set Spooky Suckers pour l'associer à un sentiment en rapport 😉 J'ai tout colorié au Copic, en ajoutant un peu de Distress sur les bords.
Rendez-vous pour notre événement LIVE Facebook dans le groupe Krafty Friends, samedi 13 août à 20h. Toutes les nouveautés seront disponibles juste après et une personne parmi les commentaires Facebook aura la chance de gagner un bon d'achat pour la boutique !

Merci de votre visite et à plus tard ! Bises,
Delphine
You are invited to the Inlinkz link party!