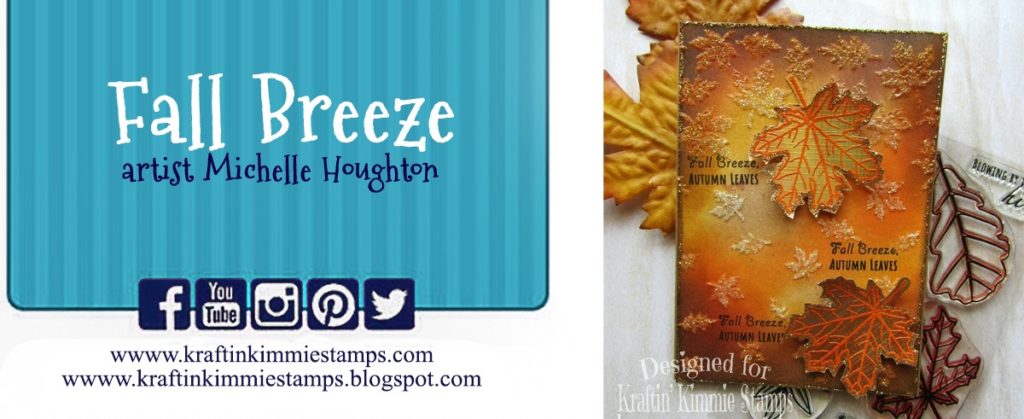 Bonjour à tous !
Troisième jour de présentation des nouveautés du mois chez Kraftin' Kimmie, avec un set automnal de Michelle Houghton, appelé Fall Breeze :
Et voici ma carte pour aujourd'hui :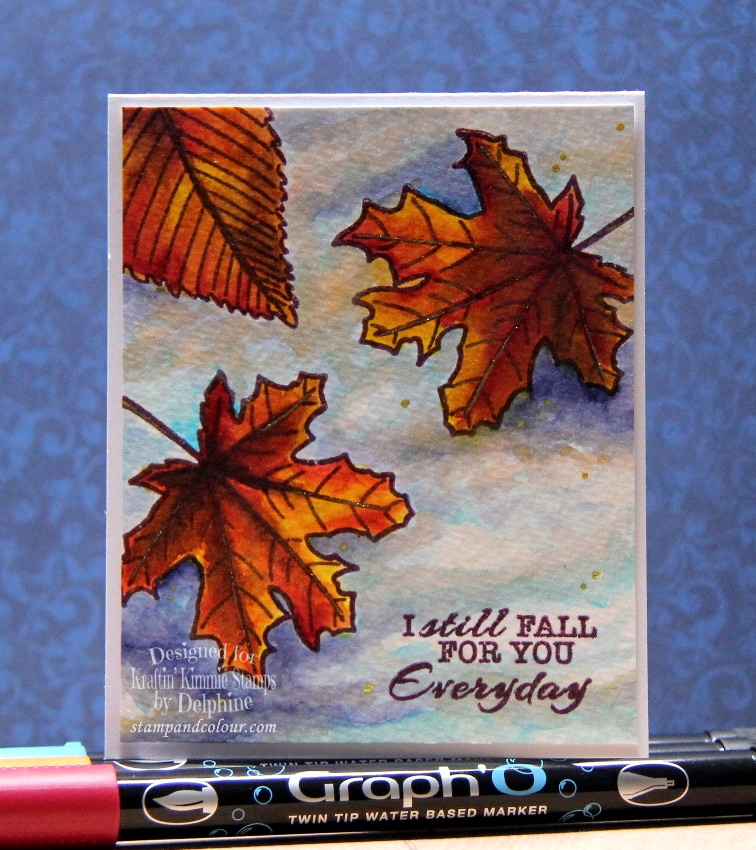 Tampons : Fall Breeze – Kraftin' Kimmie Stamps
Mise en couleur : Graph'O sur Canson Montval
J'ai choisi 2 feuilles du set, tamponnées à la Versafine Chianti et j'ai colorié principalement avec des Graph'O et quelques autres feutres aquarellables. Le sentiment est du set, et j'ai juste ajouté une touche de stylo paillette doré par endroits.
N'oubliez pas de faire un tour sur les blogs de mes collègues et de laisser des commentaires car il y a un bon d'achat pour la boutique à gagner ! Et rendez-vous pour notre événement LIVE Facebook dans le groupe Krafty Friends, samedi 14 août à 20h. Toutes les nouveautés seront disponibles juste après!
Merci de votre visite et à plus tard ! Bises,
Delphine
You are invited to the Inlinkz link party!