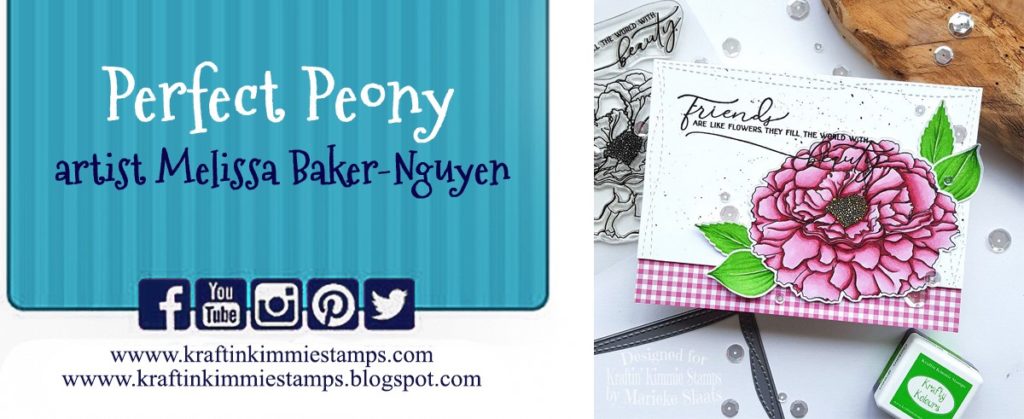 Bonjour à tous !
Deuxième jour de présentation des nouveautés du mois de mai chez Kraftin' Kimmie, avec un magnifique set de Melissa Baker-Nguyen appelé Perfect Peony :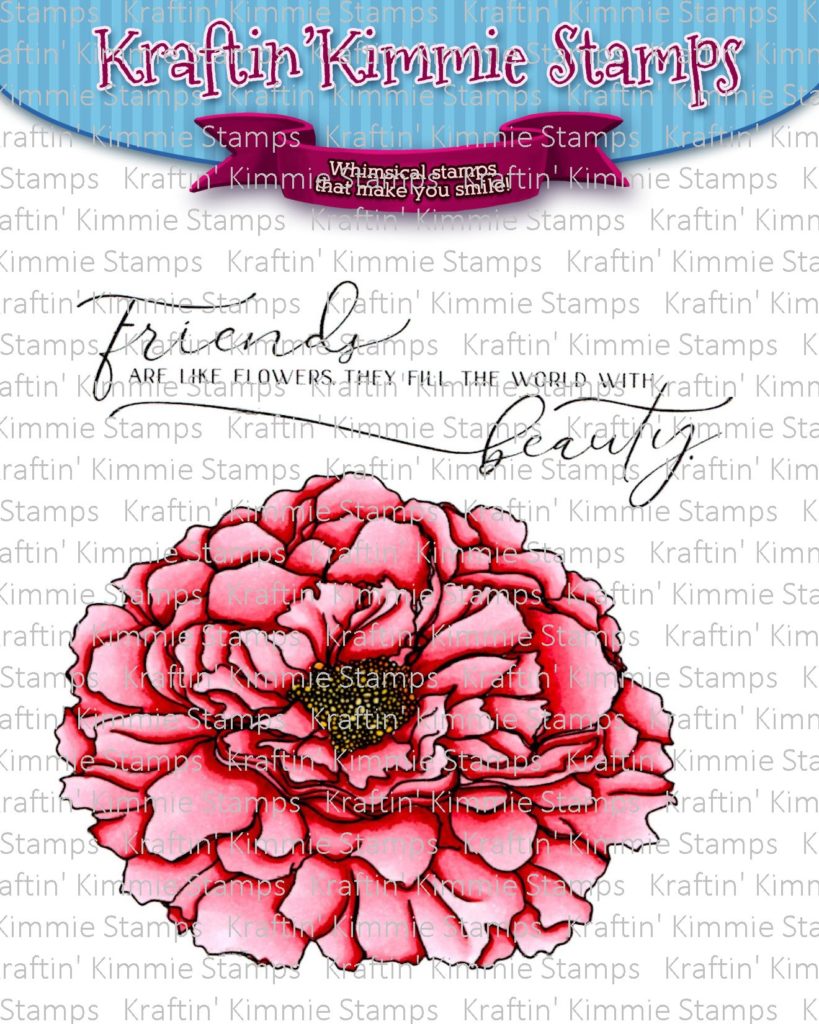 Et voici la carte que j'ai réalisée avec ce set :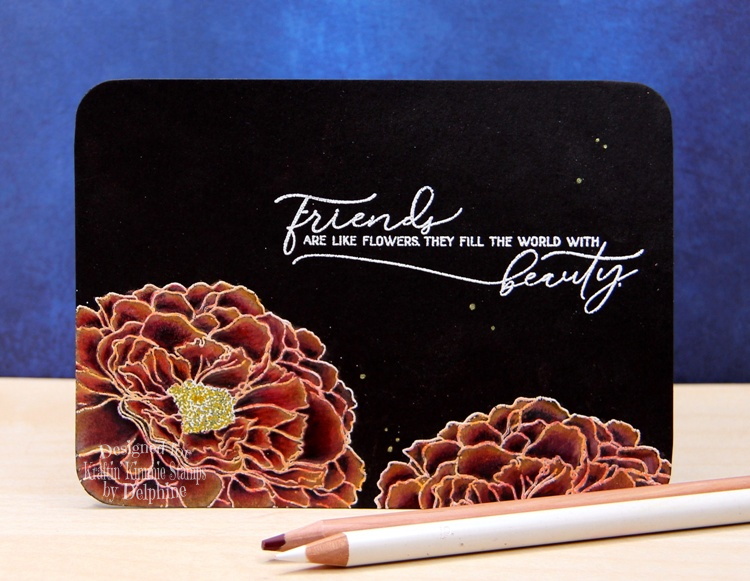 Tampons : Perfect Peony – Kraftin' Kimmie Stamps
Mise en couleur : Polychromos et Luminance sur carte haïku dessin noire SMLT
Divers : Encre Versamark, Poudre à Embosser, stylo paillette Pentel
J'ai tamponné mon image avec de l'encre Versamark puis je l'ai embossée en blanc. J'ai mis les fleurs en couleur au crayon Polychromos et Luminance puis j'ai ajouté mon sentiment, embossé de la même manière, et quleques touches de stylo gel paillette sur le fond et le coeur des fleurs.
J'ai aussi fait une petite vidéo sur comment je tamponne et colorie sur papier noir:
N'oubliez pas de faire un tour sur les blogs de mes collègues et de laisser des commentaires car il y a un bon d'achat pour la boutique à gagner ! Et rendez-vous pour notre événement LIVE Facebook dans le groupe Krafty Friends, samedi 16 mai à 20h.
Merci de votre visite et à demain ! Bises,
Delphine
You are invited to the Inlinkz link party!