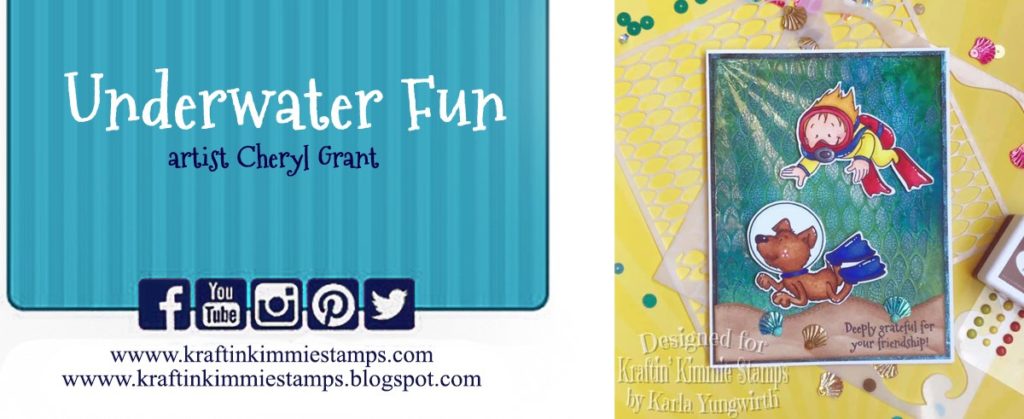 Bonjour à tous !
Deuxième jour de présentation des nouveautés du mois de juin chez Kraftin' Kimmie, avec un set adorable de Cheryl Grant appelé Underwater Fun :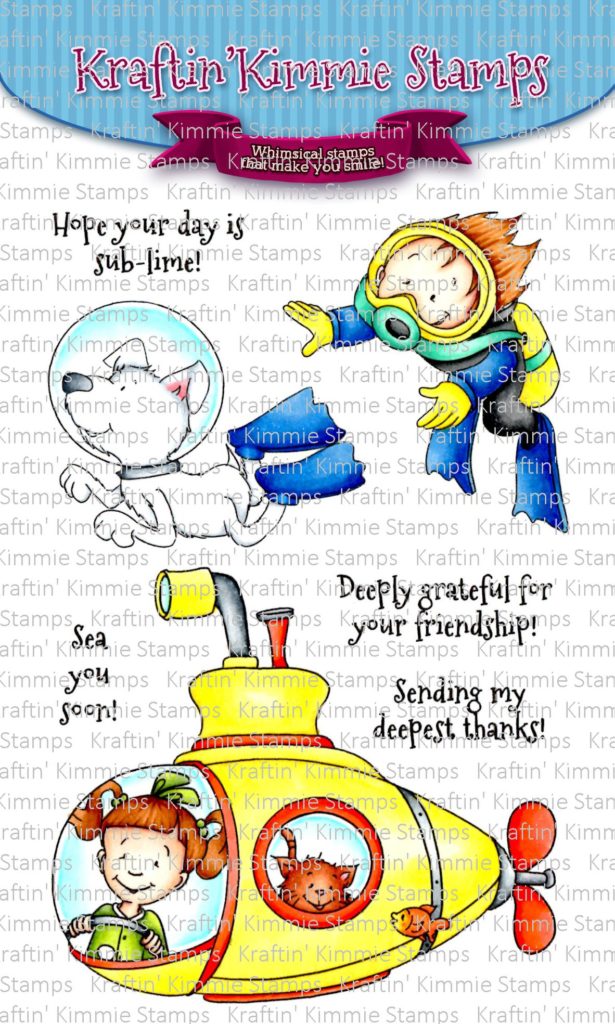 Et voici ma création avec ce set :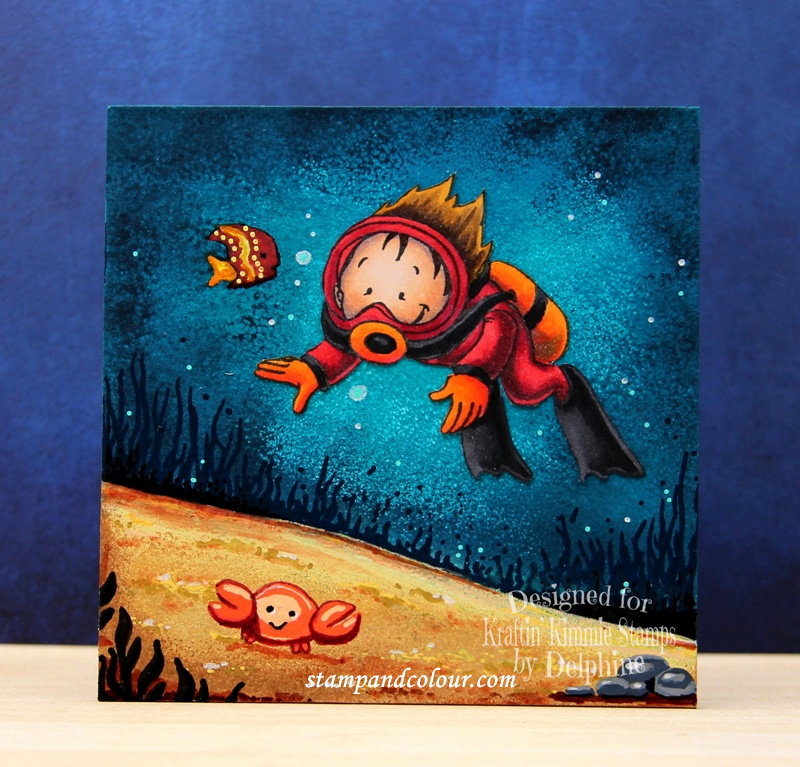 Tampons : Underwater Fun – Kraftin' Kimmie Stamps
Mise en couleur : Copic, Feutres Pitt,Posca, Peinture PaperArtsy sur carton art board
J'ai tamponné mon plongeur du set Underwater Fun sur du papier Make it Colour Blending Card, je l'ai colorié au Copic puis je l'ai découpé. Pour le fond, créé sur art board / carton, j'ai utilisé des peintures acryliques, dessiné des détails au Posca et feutres Pitt. Le crabe, le poisson, les pierres et algues au 1er plan viennent du set Oceans of Love tamponnés directement sur mon fond. Enfin, j'ai collé mon plongeur avec du Glossy Accents.
N'oubliez pas de faire un tour sur les blogs de mes collègues et de laisser des commentaires car il y a un bon d'achat pour la boutique à gagner ! Et rendez-vous pour notre événement LIVE Facebook dans le groupe Krafty Friends, samedi 13 juin à 20h.
Merci de votre visite et à demain ! Bises,
Delphine
You are invited to the Inlinkz link party!