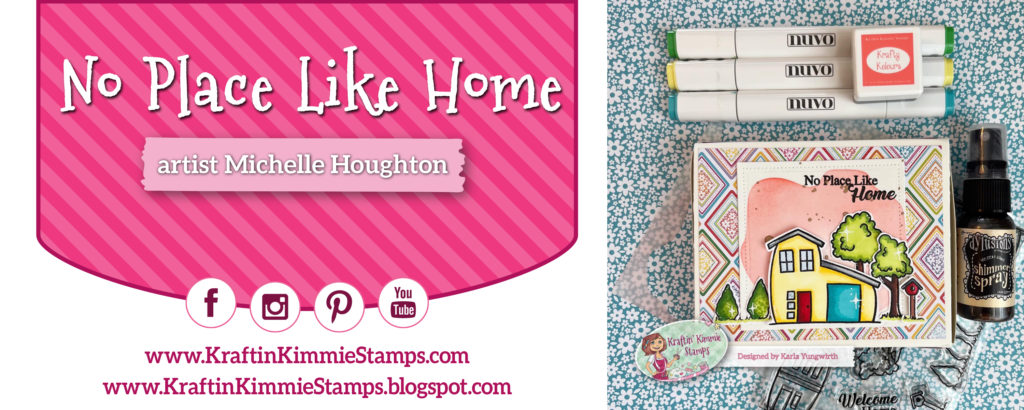 Bonjour à tous !
Premier jour de présentation des nouveautés du mois de juillet chez Kraftin' Kimmie, avec un set de Michelle Houghton, appelé No Place Like Home :
Et voici ma carte du jour :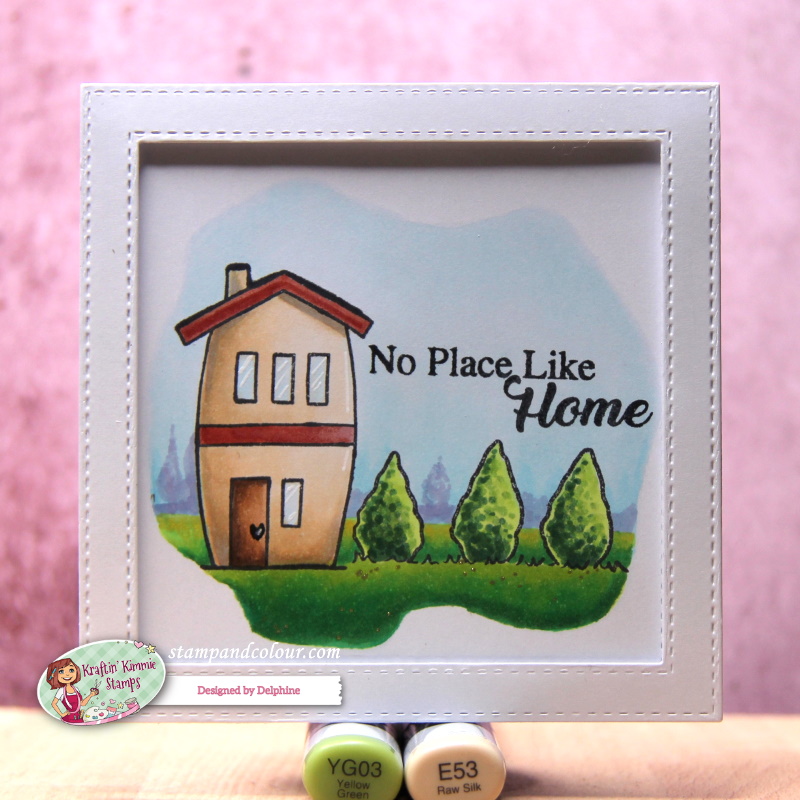 Tampons : No Place Like Home – Kraftin' Kimmie Stamps
Mise en couleur : Copic sur Neenah
Pochoir : Breezy Backgrounds – Kraftin' Kimmie
Die : MFT
J'ai utilisé 3 tampons du set No Place Like Home pour faire une mini scène au Copic. Pour la limite du fond et sa forme, j'ai tracé le contour d'une forme du pochoir Breezy Backgrounds avec un Copic clair et j'ai ensuite fait ma colorisation à l'intérieur. Le cadre est un die MFT.
Rendez-vous pour notre événement LIVE Facebook dans le groupe Krafty Friends, samedi 9 juillet à 20h. Toutes les nouveautés seront disponibles juste après et une personne parmi les commentaires Facebook aura la chance de gagner un bon d'achat pour la boutique !

Merci de votre visite et à plus tard ! Bises,
Delphine 
You are invited to the Inlinkz link party!