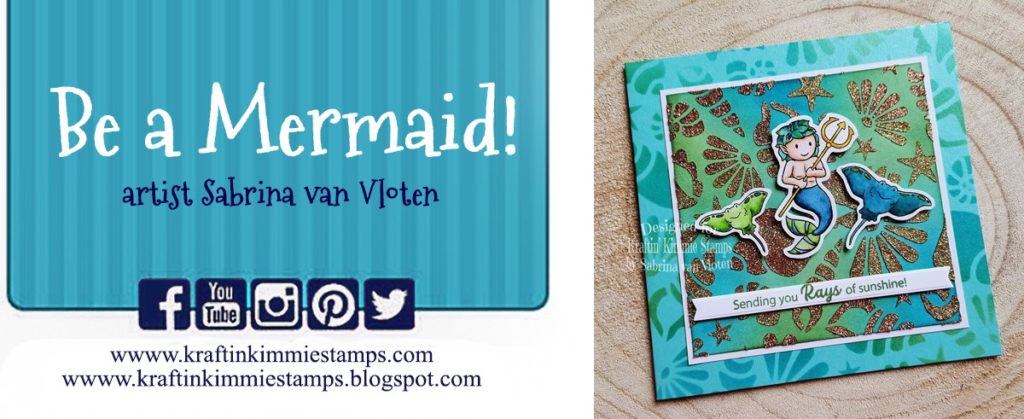 Bonjour à tous !
Deuxième jour de présentation des nouveautés du mois de juillet chez Kraftin' Kimmie, avec un set adorable de Sabrina van Vloten appelé Be a Mermaid :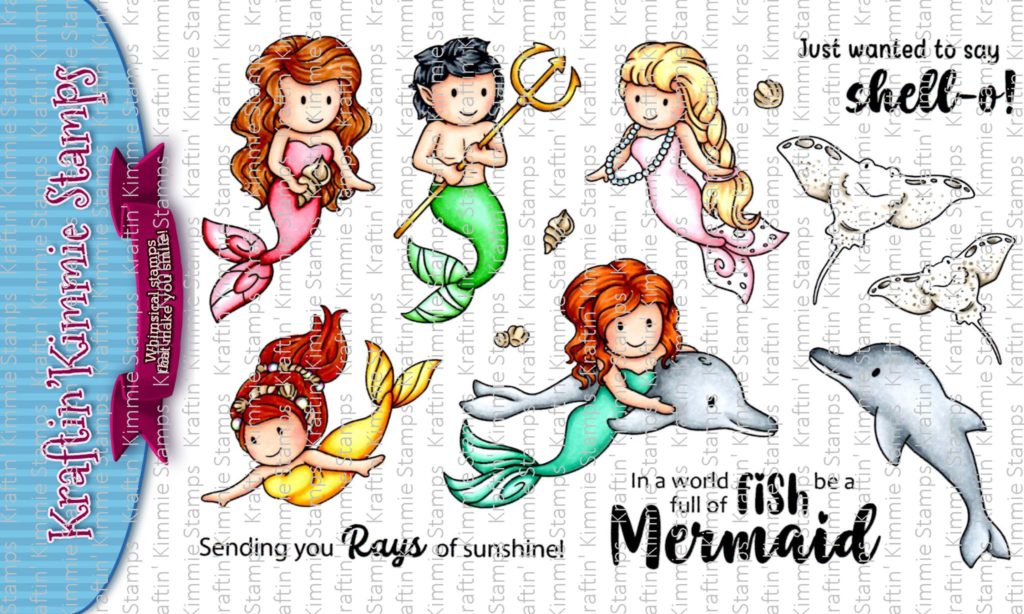 Et ma petite création sur bois :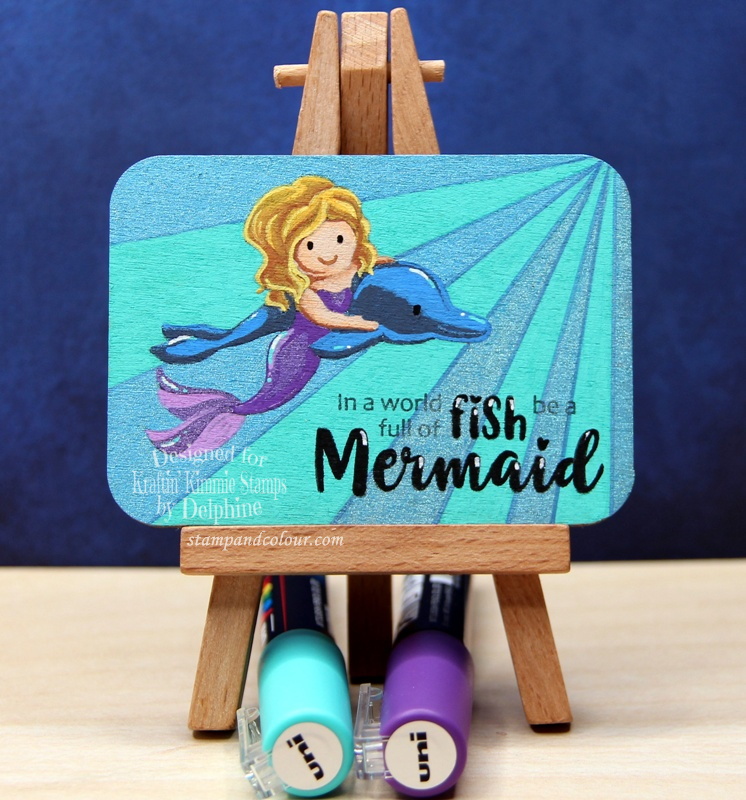 Tampons : Be a Mermaid  – Kraftin' Kimmie Stamps
Pochoir : Summer Sunbeams  – Kraftin' Kimmie Stamps
Mise en couleur : Posca sur support bois MDF
J'ai tamponné mon personnage du set sur mon support bois et l'ai colorié au Posca. J'ai ensuite utilisé le pochoir Summer Sunbeams pour faire le fond et enfin, j'ai tamponné mon sentiment.
N'oubliez pas de faire un tour sur les blogs de mes collègues et de laisser des commentaires car il y a un bon d'achat pour la boutique à gagner ! Et rendez-vous pour notre événement LIVE Facebook dans le groupe Krafty Friends, samedi 11 juillet à 20h.
Merci de votre visite et à demain ! Bises,
Delphine
You are invited to the Inlinkz link party!