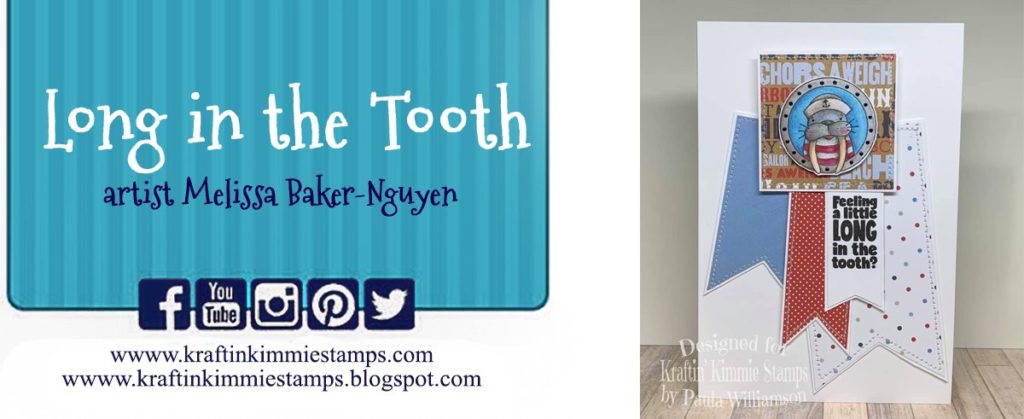 Bonjour à tous !
Dernier jour de présentation des nouveautés du mois chez Kraftin' Kimmie avec un set de Melissa Baker-Nguyen appelé Long in the Tooth :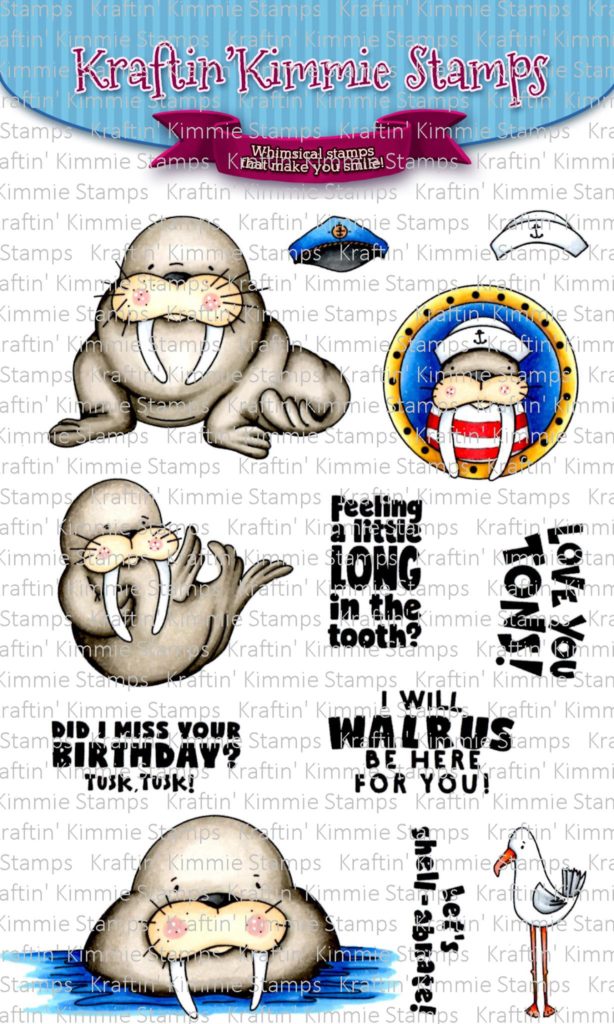 Aujourd'hui commence aussi notre challenge hebdomadaire – TOUT CONVIENT – avec vos produits Kraftin' Kimmie. Vous avez une semaine pour jouer, jusqu'à vendredi prochain, et à la fin du mois, un gagnant sera tiré au sort parmi tous les participants, pour gagner un bon d'achat de $25 dans la boutique Kraftin' Kimmie !
Ma carte du jour :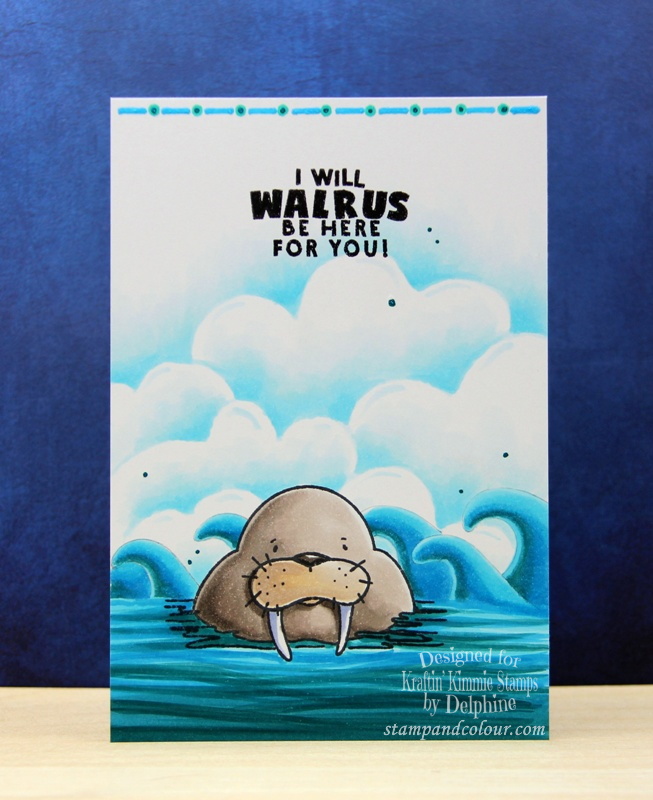 Tampons : Long in the Tooth – Kraftin' Kimmie Stamps
Mise en couleur : Copic sur Make it Colour Blending card
Pochoirs : Krafty Scenery 3 et Pattern Parade – Kraftin' Kimmie Stamps
Morse : B63, E40, 41, 42, W0, 2, 4, 6
Eau : B01, 05, BG02, 09
Ciel: B0000, 000, 00, 01
J'ai tamponné le morse et créé un fond, le tout au Copic. Pour les vagues, j'ai dessiné le contour avec mon pochoir Krafty Scenery 3, et pour le haut de la carte j'ai utilisé des motifs du pochoir Pattern Parade.
N'oubliez pas de faire un tour sur les blogs de mes collègues et de laisser des commentaires car il y a un bon d'achat pour la boutique à gagner ! Et rendez-vous pour notre événement LIVE Facebook dans le groupe Krafty Friends, aujourd'hui samedi 11 juillet à 20h. Toutes les nouveautés seront disponibles juste après, à 21h !
Merci de votre visite et à demain ! Bises,
Delphine
You are invited to the Inlinkz link party!