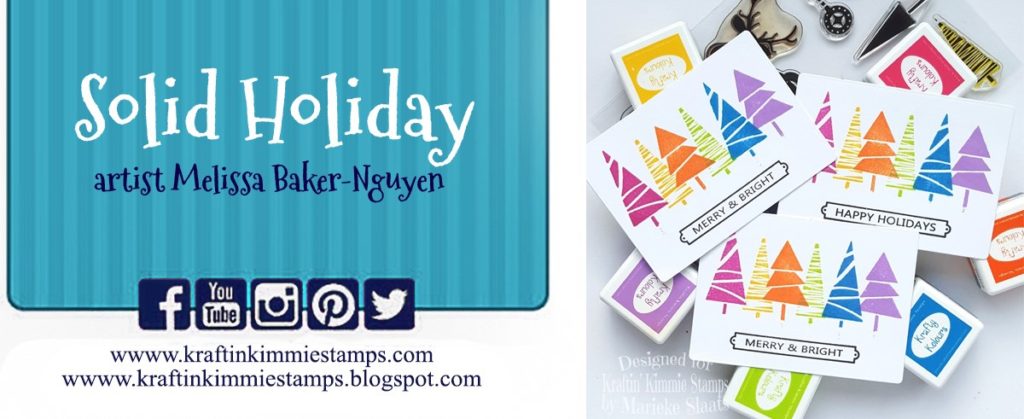 Bonjour à tous !
Deuxième jour de présentation des nouveautés du mois d'octobre chez Kraftin' Kimmie avec un 2e set de Melissa Baker-Nguyen, appelé Solid Holiday :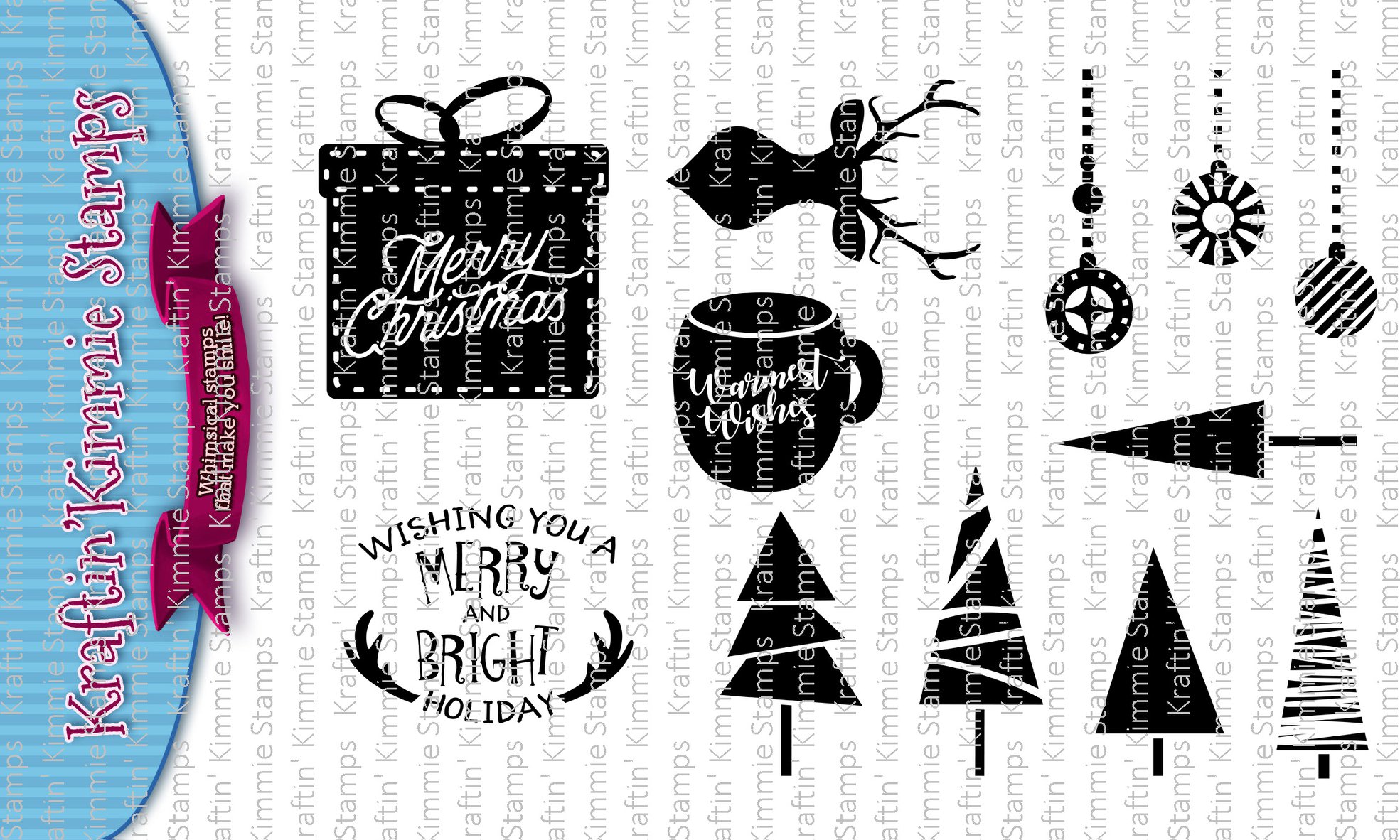 Et voici la carte que j'ai réalisée avec :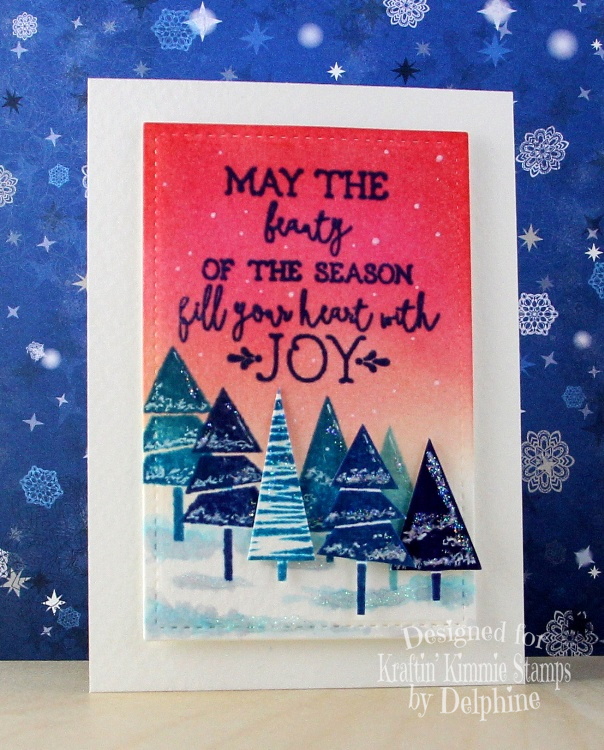 Tampons : Solid Holiday et Holiday Wishes – Kraftin' Kimmie Stamps
Mise en couleur : Graph'O et Encres Distress sur Fabriano Studio
Encres : Stormy Sky, Bubbly Blue, Mermaid Melody – Kraftin' Kimmie
Divers : Paillettes Star Dust Stickles, Die MFT
J'ai créé le ciel avec des Encres Distress puis j'ai colorié la neige avec mes Graph'O. Pour les sapins, j'en ai tamponné plusieurs sur mon fond avec des encres bleues Kraftin' Kimmie, et 3 sur un papier à part, que j'ai découpés et placés sur des carrés mousse pour avoir un peu de relief. Le sentiment vient du set Holiday Wishes.
N'oubliez pas de faire un tour sur les blogs de mes collègues et de laisser des commentaires car il y a un bon d'achat pour la boutique à gagner ! Et rendez-vous pour notre événement LIVE Facebook dans le groupe Krafty Friends, samedi 19 octobre à 20h.
Merci de votre visite et à demain ! Bises,
Delphine
You are invited to the Inlinkz link party!