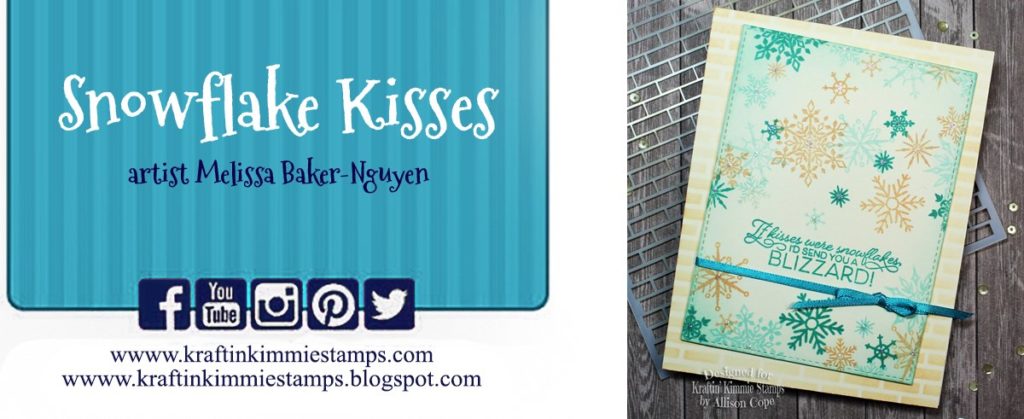 Bonjour à tous !
Premier jour de présentation des nouveautés Kraftin' Kimmie, qui seront disponibles ce samedi dans la boutique, et, comme toujours, il y en a pour tous les goûts : tampons, encres, pochoirs, embellissements…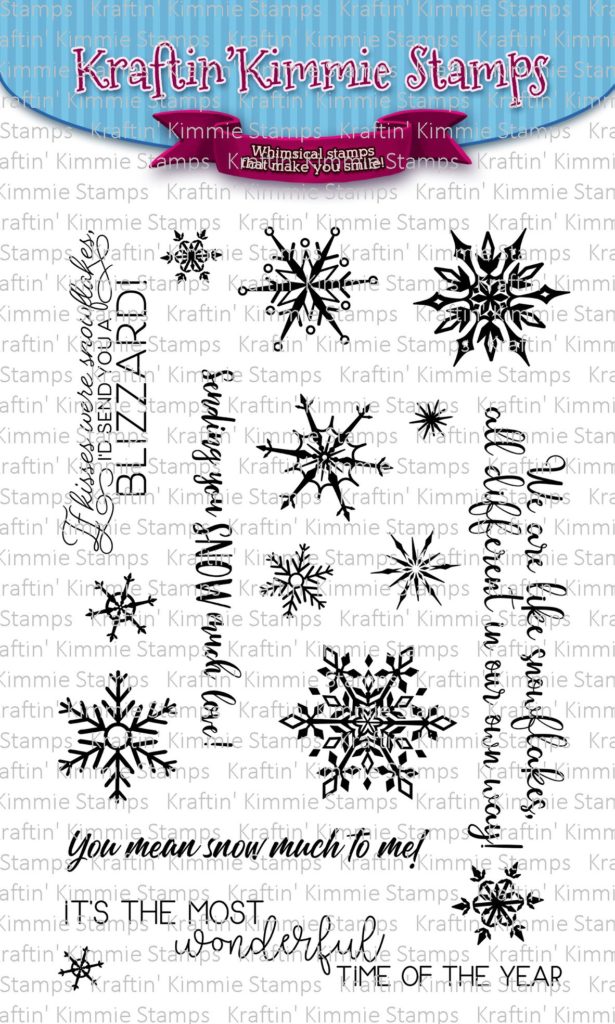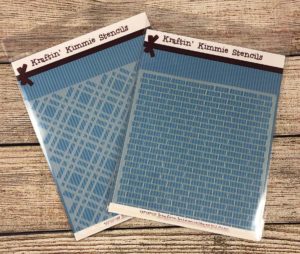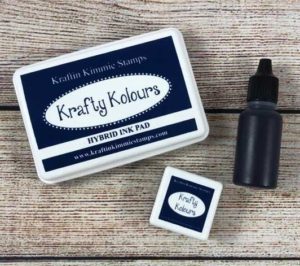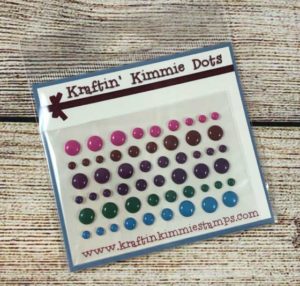 Voici ma carte du jour, réalisée avec le nouveau set de tampons Snowflakes Kisses et l'encre Stormy Sky :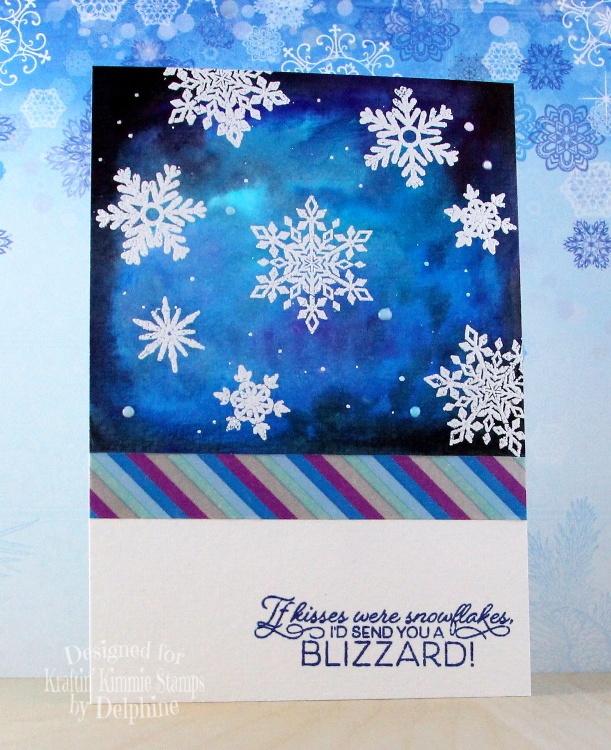 Tampons : Snowflakes Kisses – Kraftin' Kimmie Stamps
Couleur : Feutres aquarellables sur Canson Montval
Encres : Kraftin' Kimmie Stormy Sky, Versamark
Divers : Washi tape Doodlebug, poudre à embosser, Nuvo Drops
J'ai créé un ciel que je voulais orageux sur du papier aquarelle avec divers feutres aquarellables, puis j'ai tamponné des flocons à la Versamark, embossés en blanc. J'ai ajouté une bande de washi tape et j'ai simplement tamponné un sentiment du nouveau set à l'encre bleue Stormy Sky.
Toutes les nouveautés seront disponibles dès notre événement LIVE Facebook dans le groupe Krafty Friends, samedi 19 octobre à 20h. Pour l'heure, vous pouvez rendre visite aux membres de l'équipe pour découvrir ce qu'ils ont créé avec les nouveautés (voir ci-dessous!).
Merci de votre visite et à demain! Bises,
Delphine
You are invited to the Inlinkz link party!