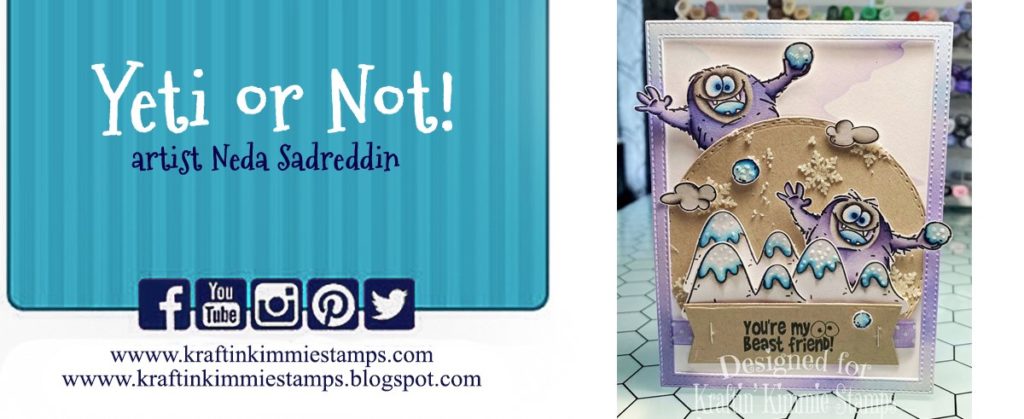 Bonjour à tous !
C'est l'heure de vous présenter les nouveautés du mois de novembre chez Kraftin' Kimmie Stamps, avec un set très rigolo de Neda Sadreddin, appelé Yeti Or Not :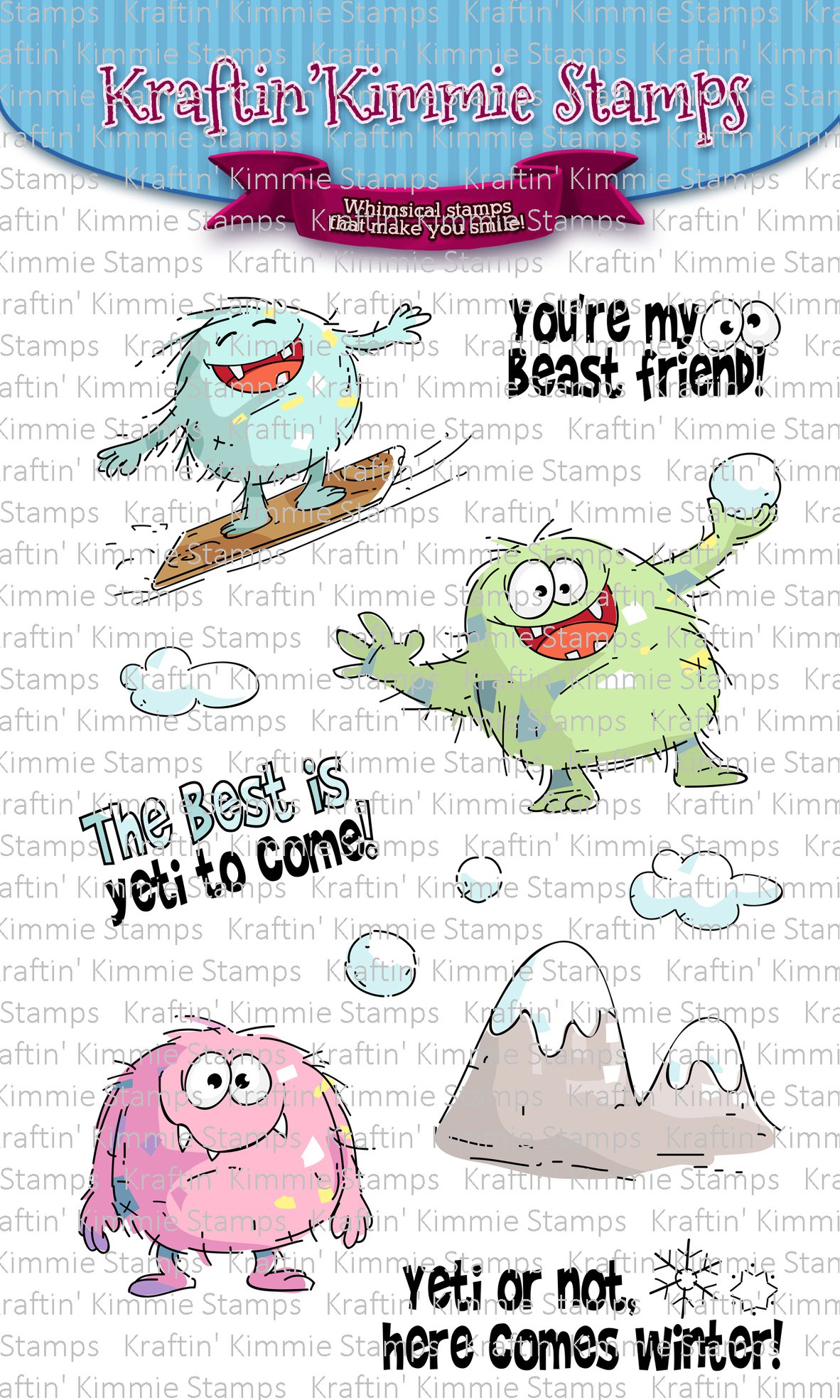 Et voici la carte que j'ai réalisée avec :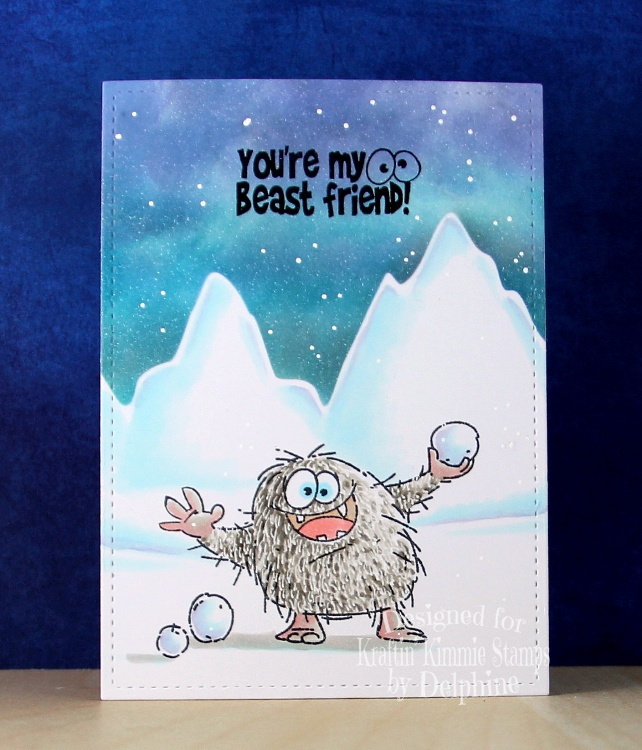 Tampons : Yeti or Not – Kraftin' Kimmie Stamps
Mise en couleur : Copic et Encres Hybrides Kraftin' Kimmie sur Make it Colour Blending Card
Encres : Salty Sea, Mermaid Melody et Whimsical Wisteria– Kraftin' Kimmie
Pochoir : Krafty Scenery 2 – Kraftin' Kimmie
Divers : Die Lawn Fawn, Marqueur acrylique, stylo gel blanc
J'ai créé les montagnes avec le nouveau pochoir Krafty Scenery 2, très bien pensé car il permet de faire des montagnes, des sapins, de l'herbe… tout ça en 1 pochoir ! J'ai appliqué des encres Kraftin' Kimmie avec un doigt mousse pour créer un ciel orageux. J'ai ensuite tout colorié au Copic, avec les feutres suivants:
Yeti : R20, W1, 3, 5
Montagnes et Neige : BG000, BV000
N'oubliez pas de faire un tour sur les blogs de mes collègues et de laisser des commentaires car il y a un bon d'achat pour la boutique à gagner ! Et rendez-vous pour notre événement LIVE Facebook dans le groupe Krafty Friends, dimanche 17 novembre à 20h.
Merci de votre visite et à demain ! Bises,
Delphine
You are invited to the Inlinkz link party!