Bonjour à tous !
Dernier jour de présentation des nouveautés du mois de juillet chez Kraftin' Kimmie, avec un set de Becky Pearce fait pour moi, appelé Puppy Power :

Aujourd'hui commence aussi notre challenge hebdomadaire – TOUT CONVIENT – avec vos produits Kraftin' Kimmie. Vous avez une semaine pour jouer, jusqu'à vendredi prochain, et à la fin du mois, un gagnant sera tiré au sort parmi tous les participants, pour gagner un bon d'achat dans la boutique Kraftin' Kimmie !
Ma carte du jour :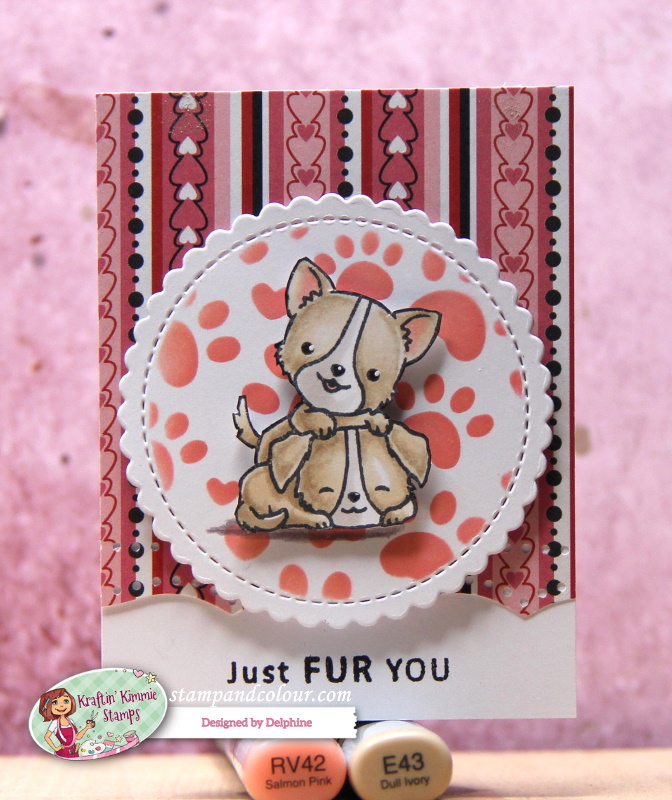 Tampons : Puppy Power – Kraftin' Kimmie Stamps
Mise en couleur : Copic sur Neenah Solar White
Papiers : Bo Bunny
Die : MFT
Rendez-vous pour notre événement LIVE Facebook dans le groupe Krafty Friends, aujourd'hui samedi 9 juillet à 20h. Toutes les nouveautés seront disponibles juste après et une personne parmi les commentaires Facebook aura la chance de gagner un bon d'achat pour la boutique !

Merci de votre visite et à plus tard ! Bises,
Delphine
You are invited to the Inlinkz link party!