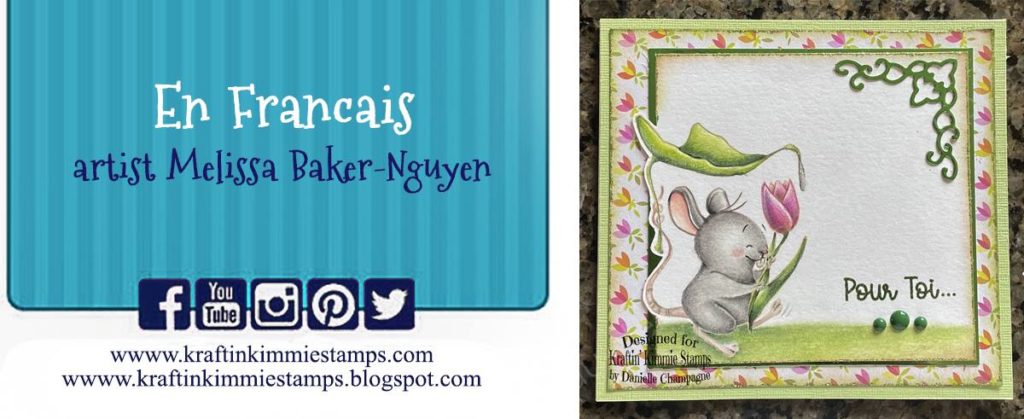 Bonjour à tous !
Troisième jour de présentation des nouveautés du mois chez Kraftin' Kimmie, avec un set de Melissa Baker-Nguyen et c'est un set de sentiments qui couvrent tous les besoins, appelé En Français ! Et oui, il est en français, je suis ravie 😉
Et voici ma carte du jour :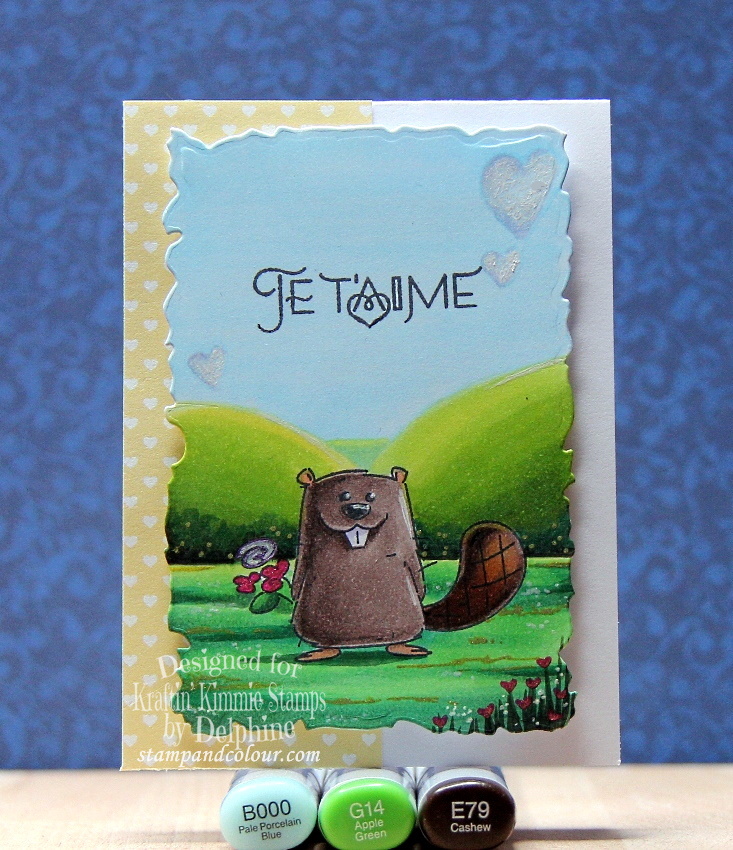 Tampons : You're Gnawsome & En Français – Kraftin' Kimmie Stamps
Mise en couleur : Copic sur Make it Colour Blending Card
Die : Penny Black
Papiers : MFT
J'ai utilisé un tampon du set You're Gnawsome et j'ai créé une scène au Copic autour de lui, avec quelques coeurs. J'ai ajouté un peu de Posca et stylo paillette et un sentiment qui allait de soi, du set En Français 🙂
N'oubliez pas de faire un tour sur les blogs de mes collègues et de laisser des commentaires car il y a un bon d'achat pour la boutique à gagner ! Et rendez-vous pour notre événement LIVE Facebook dans le groupe Krafty Friends, samedi 17 juillet à 20h. Toutes les nouveautés seront disponibles juste après!
Merci de votre visite et à demain ! Bises,
Delphine
You are invited to the Inlinkz link party!