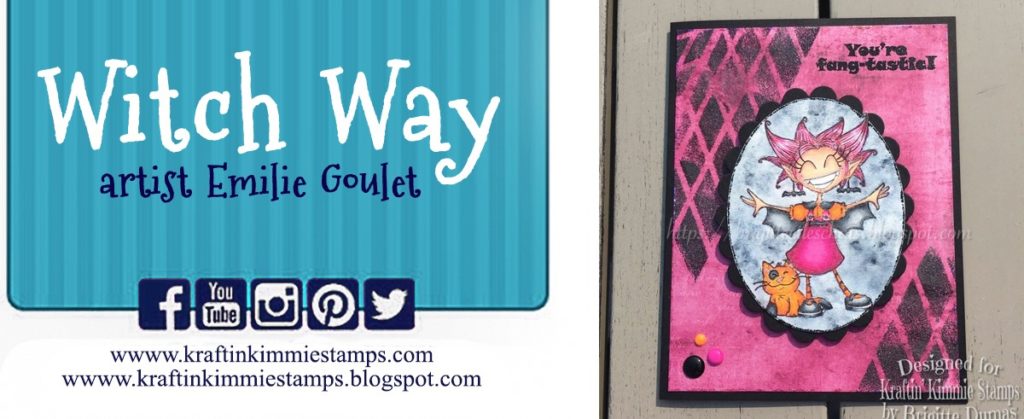 Bonjour à tous !
Premier jour de présentation des nouveautés du mois d'août chez Kraftin' Kimmie, avec un set d'Emilie Goulet qui fait son retour mais en tampons clear, appelé Witch Way!
Et voici ma carte du jour :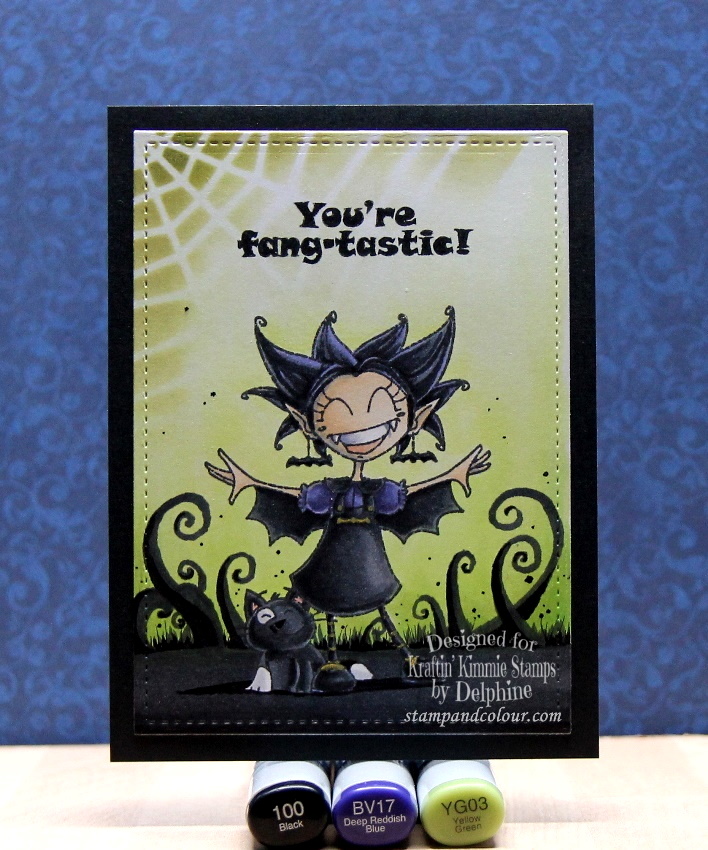 Tampons : Witch Way – Kraftin' Kimmie Stamps
Mise en couleur : Copic sur Make it Colour Blending Card
Pochoir : Creepy Cobweb – Kraftin' Kimmie Stamps
Die : Lawn Fawn
J'ai colorié mon image au Copic, en ajoutant des éléments de scène, au Copic aussi. Dans le coin gauche, j'ai utilisé mon pochoir KKS Creepy Cobweb avec une encre verte Kraftin' Kimmie pour une touche supplémentaire parfum d'Halloween 😉
N'oubliez pas de faire un tour sur les blogs de mes collègues et de laisser des commentaires car il y a un bon d'achat pour la boutique à gagner ! Et rendez-vous pour notre événement LIVE Facebook dans le groupe Krafty Friends, samedi 14 août à 20h. Toutes les nouveautés seront disponibles juste après!
Merci de votre visite et à plus tard ! Bises,
Delphine
You are invited to the Inlinkz link party!