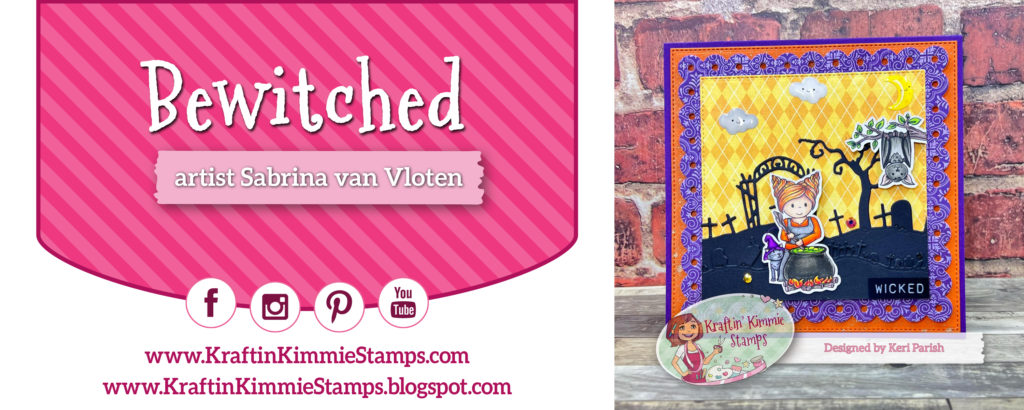 Bonjour à tous !
Deuxième jour de présentation des nouveautés du mois d'août chez Kraftin' Kimmie, avec un set magique de Sabrina Van Vloten, appelé Bewitched :

Et voici ma carte :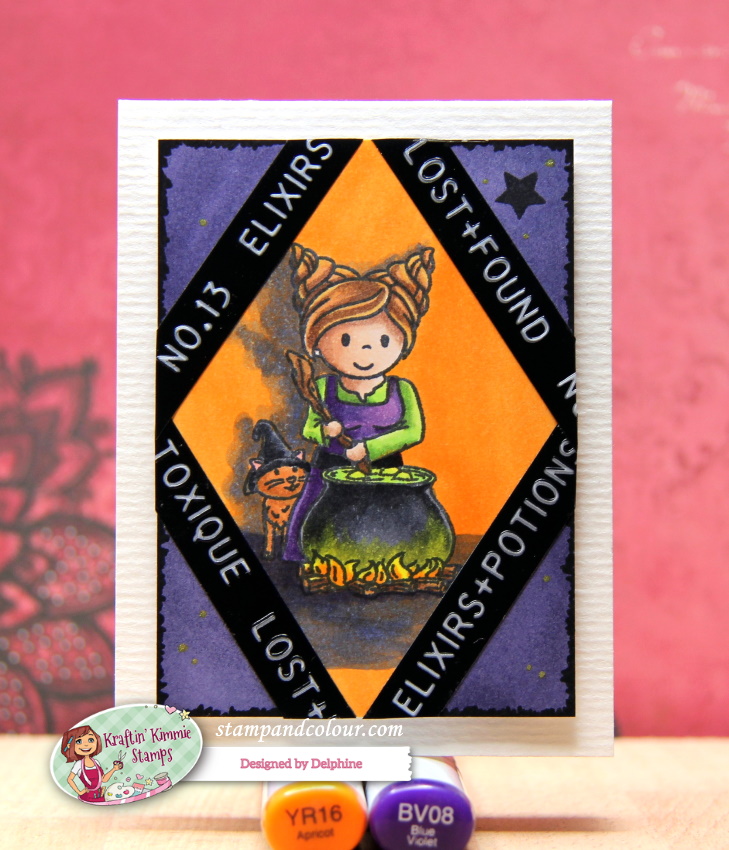 Tampons : Bewitched – Kraftin' Kimmie Stamps
Mise en couleur : Copic sur Neenah Solar White
Pochoir : Dazzling Diamonds – Kraftin' Kimmie Stamps
Masking Tape : Tim Holtz Halloween Label Tape – inclus dans le kit Add On Kraftin' Kimmie du mois
J'ai créé une petite carte aux dimensions d'une ATC. J'ai tracé un losange à l'aide du pochoir Dazzling Diamonds, tamponné mon image dedans puis colorié au Copic. J'ai souligné mon losange avec du masking tape étiquettes inclus dans notre kit Add On du mois.
Rendez-vous pour notre événement LIVE Facebook dans le groupe Krafty Friends, samedi 13 août à 20h. Toutes les nouveautés seront disponibles juste après et une personne parmi les commentaires Facebook aura la chance de gagner un bon d'achat pour la boutique !

Merci de votre visite et à plus tard ! Bises,
Delphine
You are invited to the Inlinkz link party!