Bonjour à tous !
Pour le Skrappy Challenge de Kraftin' Kimmie, où l'on vous demande de créer ce que vous voulez avec vos tampons Kraftin' Kimmie – juste pas de cartes – j'ai décidé de faire un petit marque-page, je n'en ai jamais assez ! Rejoignez-nous pour notre challenge, vous pouvez gagner un bon d'achat de $20 pour la boutique et vous avez jusqu'au 2 mars pour jouer.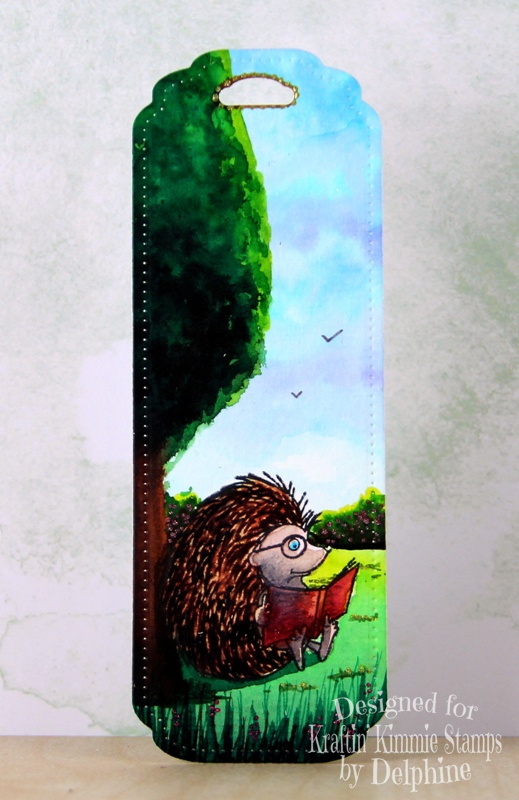 Tampons : Happy Hedgehogs – Kraftin' Kimmie Stamps
Mise en couleur : Feutres GRAPH'O sur Canson Montval
Encre : Versafine
Divers : Avery Elle Die
Et vous, qu'allez-vous faire 😉 ?
Merci de votre visite et bonne journée ! Bises,
Delphine
You are invited to the Inlinkz link party!