Bonjour à tous !
Nous fêtons la sortie de toutes les nouveautés du mois d'août chez Kraftin' Kimmie Stamps avec un blog hop qui reprend tous les produits. Ils sont tous disponibles dans la boutique !
Et ma création du jour, une petite scène au COPIC, avec le set Too Cute To Spook :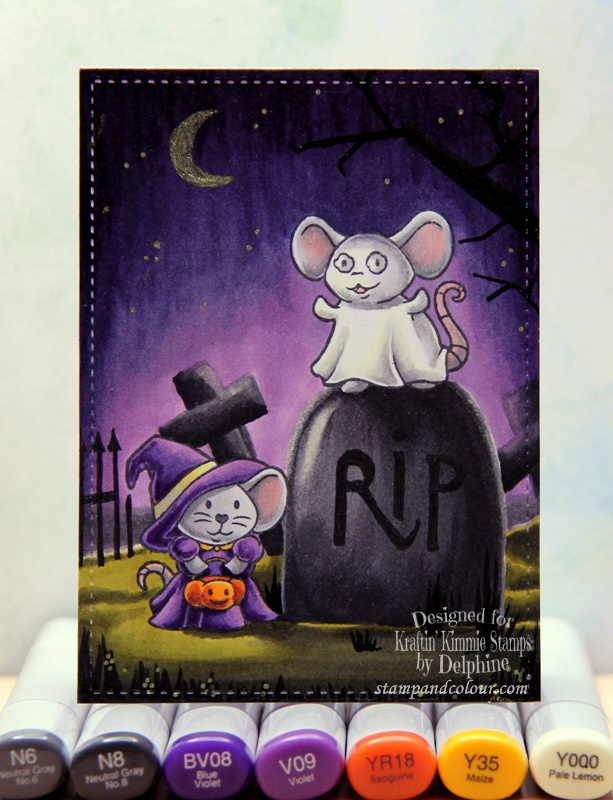 Tampons : Too Cute To Spook – Kraftin' Kimmie Stamps
Mise en couleur : Copic sur Make it Colour Blending Card
J'ai utilisé 2 souris du set et créé un décor au Copic. En réalité j'ai filmé la mise en couleur, si cela intéresse certains, je peux la monter et la publier 🙂
Merci de votre visite et bon dimanche à tous ! Bises,
Delphine
You are invited to the Inlinkz link party!