Bonjour à tous,
Meilleurs voeux avant tout, que 2022 vous apporte bonheur, santé et plein de créativité ;)! Pour ma première publication de l'année, j'ai la chance d'être invitée chez The Greeting Farm pour le mois de janvier et partage une carte avec un tampon de la gamme des « Cheeky » que j'adore.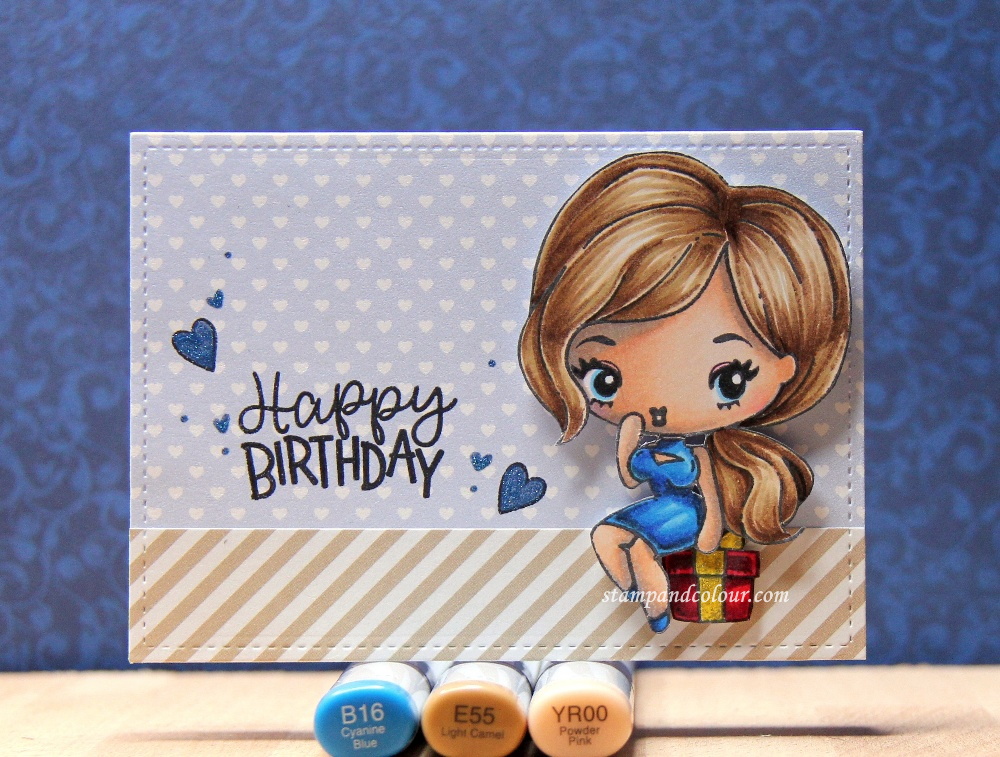 Tampons : Cheeky Birthday – The Greeting Farm
Mise en couleur : Copic sur Neenah
Dies : Lawn Fawn
Papiers : MFT
J'ai tamponné Cheeky Birthday et le cadeau du set à la Memento, je les ai coloriés au Copic et les ai découpés. Ci-dessous, la liste de tous les feutres utilisés :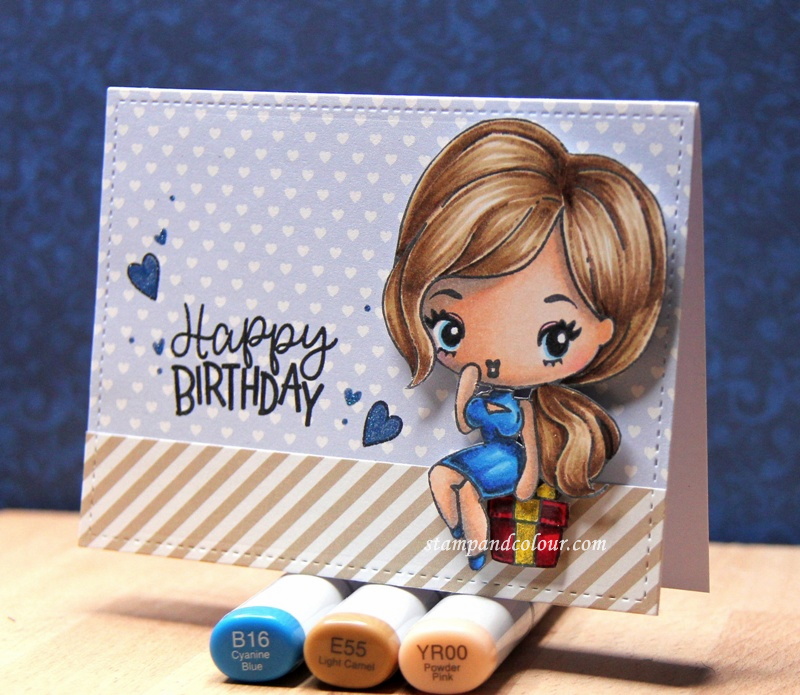 Peau : BV02, E11, 13, YR000, 00 – RV02 pour les joues
Cheveux : E55, 57, 59, YR20
Bleu : B02, 05, 16, 28, C7
Cadeau : R35, 37, 59, W7 + stylo pailleté doré
J'ai utilisé un die pour mes 2 morceaux de papier, les ai collés et ai tamponné mon sentiment. J'ai ajouté 2 gros coeurs du set Cheeky Honey et les ai coloriés au stylo pailleté bleu.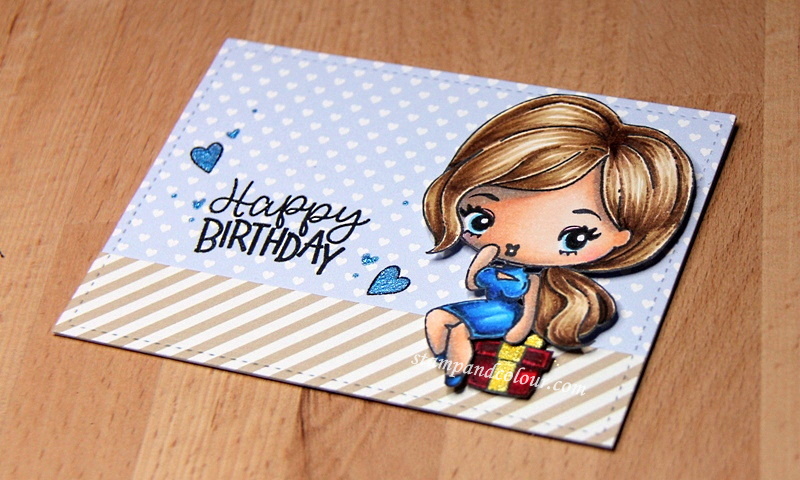 J'ai placé le cadeau sur des carrés mousse 1mm et mon personnage sur carrés 2mm pour avoir un peu de relief.
Merci de votre visite et à très vite ! Bises,
Delphine