Hello everyone!
I'm sharing my weekly inspiration post for Stamping Bella, but with a slight difference… since I am over the moon happy to be joining the Bellarific Babes permanently! I am so grateful to them for having me as their teamie
!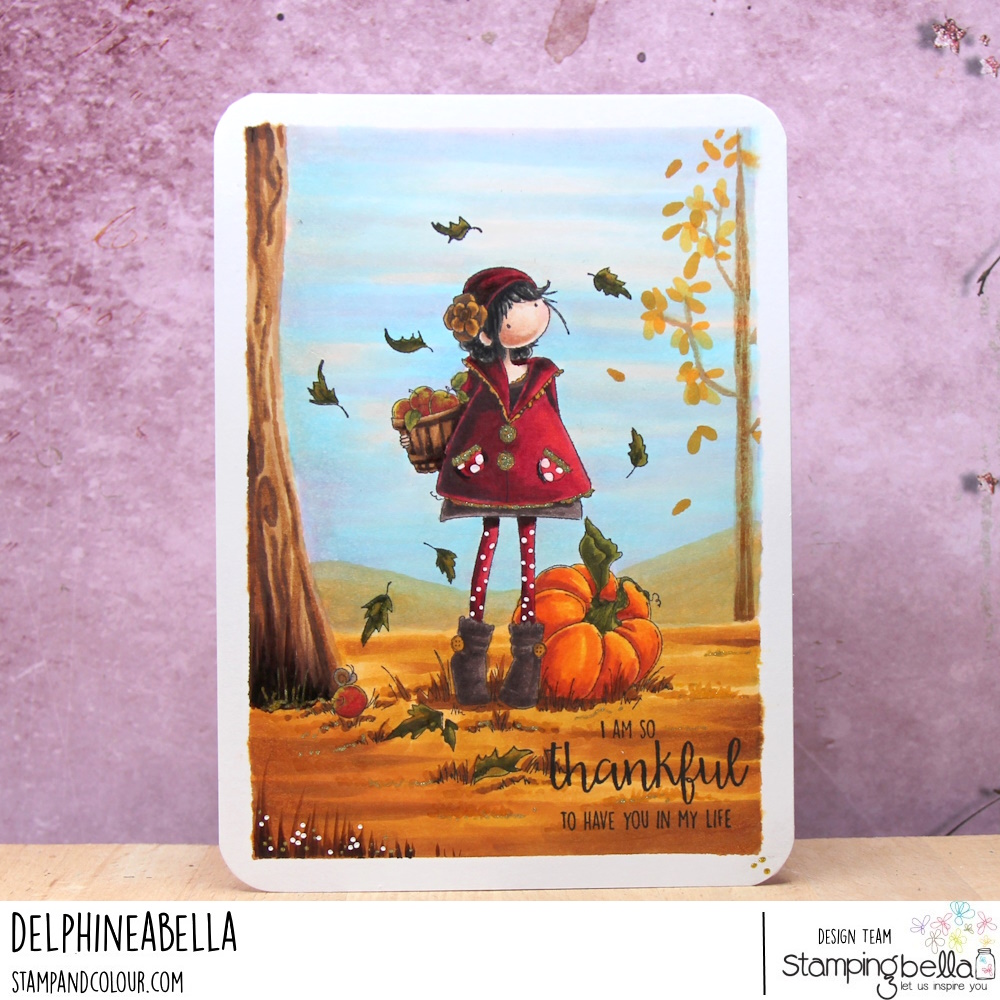 Stamps: Tiny Townie Fay Loves Fall – Stamping Bella
Colouring: Copics on SMLT haiku card
My card is seasonal, with the gorgeous Tiny Townie Fay Loves Fall and a sentiment included in the set, which is totally appropriate for this post
I created a scene for her and coloured everything in Copics
.
Thanks for stopping by! Hugs,
Delphine xx