Hello everyone!
A short post to share two tiny makes I created for the people who made my day by joining me for my workshop at Paper-Break yesterday. We worked on bookmarks, so I thought I would give them a tiny one each as a souvenir 🙂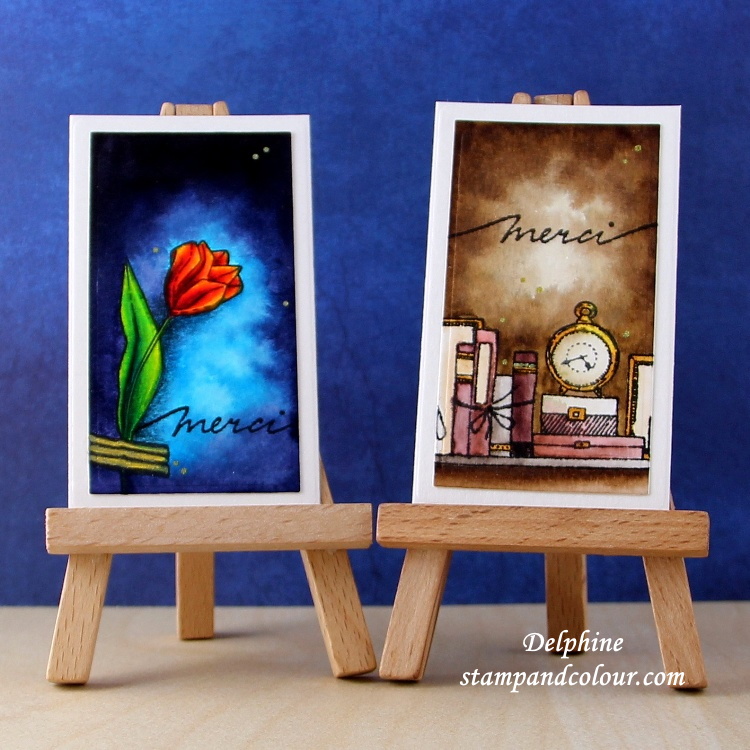 Stamps: Mon Petit côté Scrap 1 and Le temps qui passe – Chou Flowers
Colouring: Graph'O and a bit of Polychromos on Fabriano wtc paper
Other: Pentel gel pen, Artemio sentiment stamp
Our next workshop will focus on forest friends – there is only 1 spot available for the afternoon workshop you can book HERE !
Thank you very much for stopping by! Hugs,
Delphine xx