Hello everyone! As you may know, I teach workshops focussing on colouring using watercolour inks and pens in a little shop I love called Paper-Break in Créteil.
This is what we will be making on Saturday September 28th… 3 little bookmarks: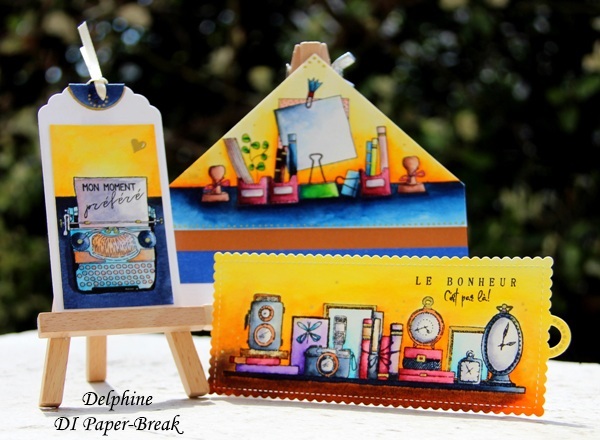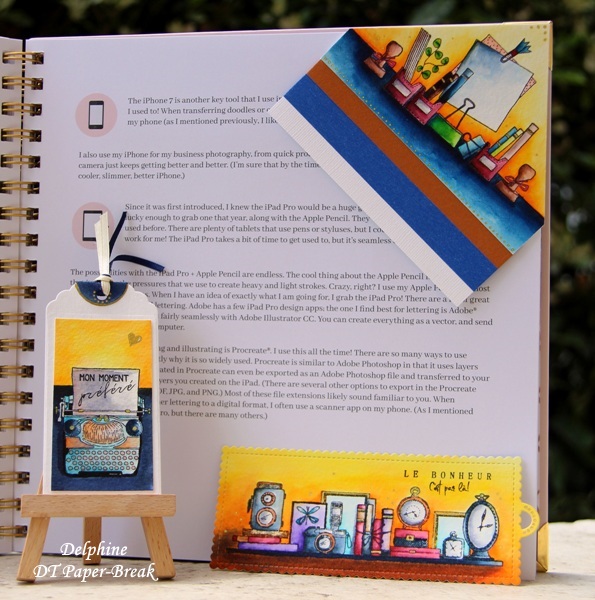 Saturday 28th is sold out, but should you be interested in future workshops and near Paris ;), you can book on the SHOP WEBSITE HERE!
Leave a comment on this post or email me if you have any questions or requests ( delphinesplace @ gmail.com )!
Saturday 28/09 
Bookmarks – "Jolis objets de bureau"
10h : sold out
14h30 : sold out
Saturday 12/10
3D Card – "Forest Friends"
Saturday 9/11
3 cards – "Autumn Flowers"
Saturday 7/12
Envelope and card set "Christmas Village"
All workshops last 2h30
Starting time: at 10am and 2.30pm
Cost: 32 Euros
Supplies: all supplies are provided
Participants: maximum of 6
Place:
Boutique Paper Break
87 rue du Général Leclerc
94000 CRETEIL
TO BOOK A WORKSHOP:
STORE WEBSITE HERE
Thank you very much for stopping by, enjoy the rest of your day! Hugs,
Delphine