Hello everyone!
I love Halloween makes, not the celebration, just the makes, so here is one more I created with my  Toutencolle stamps, on a Toutencolle art board, coloured mainly in Polychromos :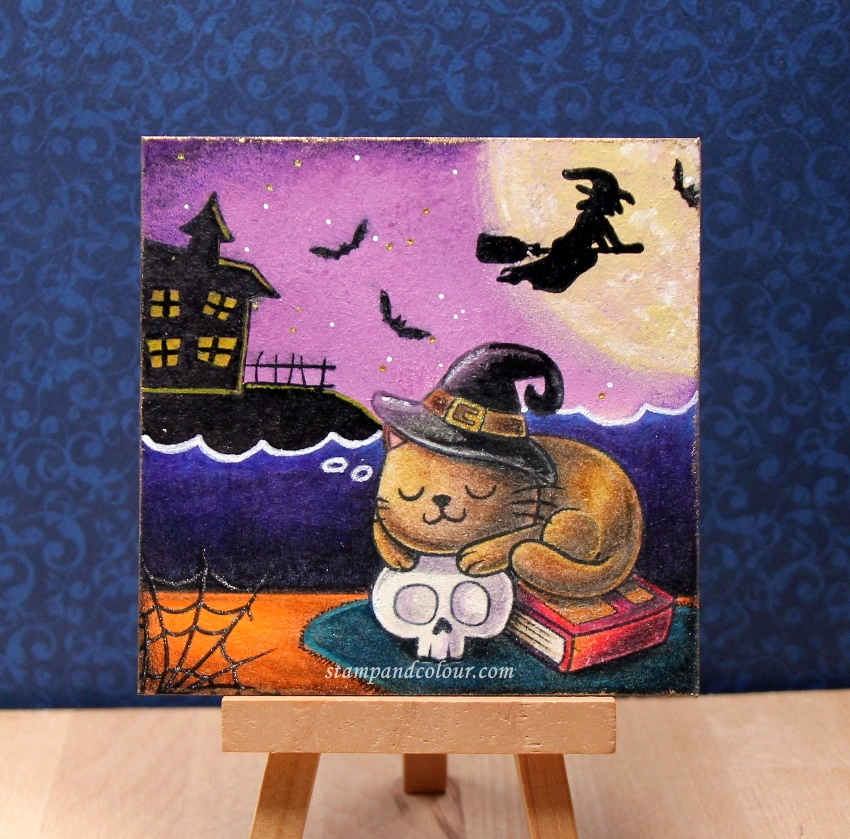 Stamps: Halloween stamps Des Bonbons ou un Sort ; Bienvenue & Toiles – Toutencolle
Colouring: Polychromos (+ 1 touch of Fresco and Pitt pen)
Board: Support carton bois 10×10 – Toutencolle
I stamped my cat from the Des Bonbons ou un Sort in Versafine and created his dream 😉 I applied a bit of lilac Fresco paint for the sky and then stamped the house from the Bienvenue set, a witch from the Toiles set and I used my black Pitt pen on them. I coloured my cat and all the bottom part in Polychromos and added a cobweb at the end. Final touch, a bit of metalllic wax applied with my finger and voilà!
Thanks for stopping by, have a nice Sunday! Hugs,
Delphine xx