Hello everyone!
I have wanted to make a card and video featuring pencils for a long time, I finally managed to do it! Here is my pencil card: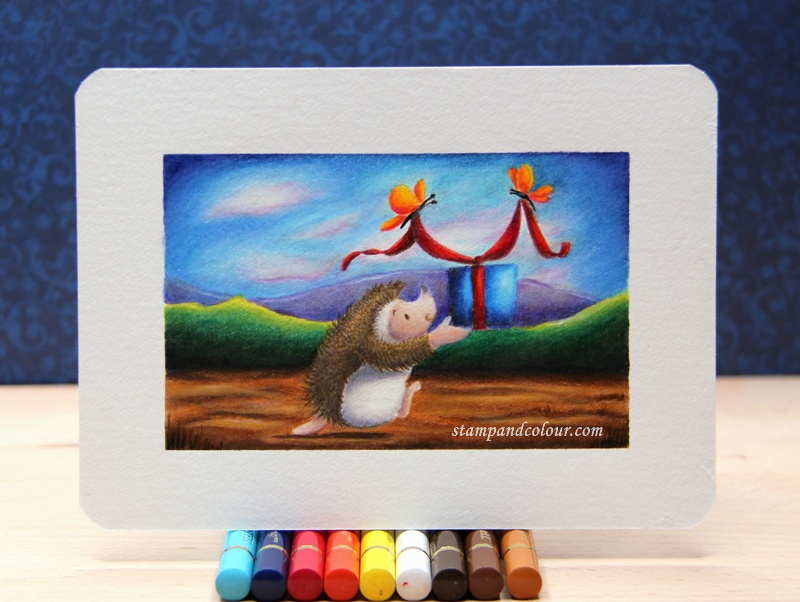 Stamp: Smile All Day – Penny Black
Colouring: Polychromos on SMLT Art watercolour haïku card
To show you 2 different techniques, I filmed the colouring of the hedgehog with Odorless Mineral Spirit (part 1) and the present and butterflies in pencil only (part 2).
Full list of all pencils used at the end of the video – and as I use them in the video!
Thanks for stopping by! Hugs,
Delphine xx