Hello everyone!
We are sharing our creations featuring the November Release at Paperbabe Stamps, which will be available this Saturday – new gorgeous face stamps and hairstyle templates which I love so much!! Here is my card for today: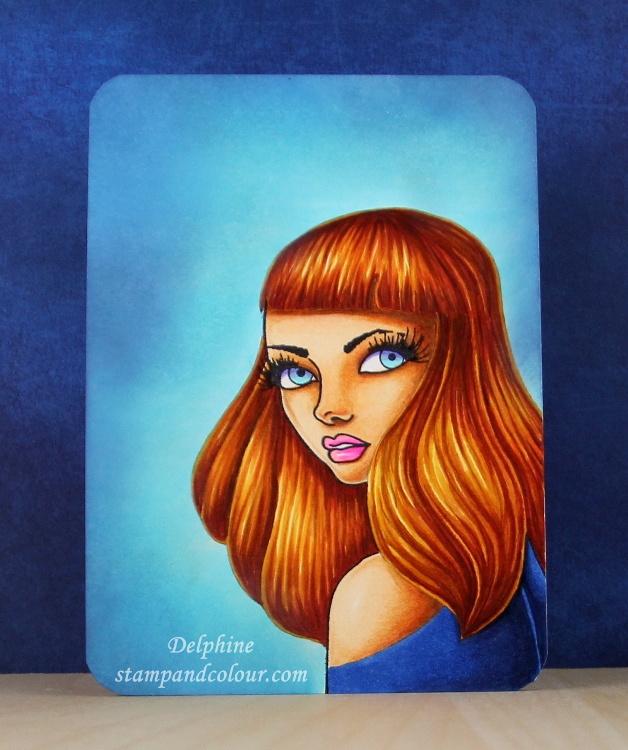 Stamps: Dinky Left Facing – Paperbabe Stamps
Templates: Paperbabe Stamps
Colouring: Copics and Polychromos on SMLT haïku card
Skin: E11, 13, 50, 51, 71
Hair: E09, Y11, YR24, 27
Blue Top: B26, 39
Background: B01
I coloured everything in Copics, including the background in B01, then I added Polychromos here and there. For the background, I applied Distress Oxides on top of my Copic background.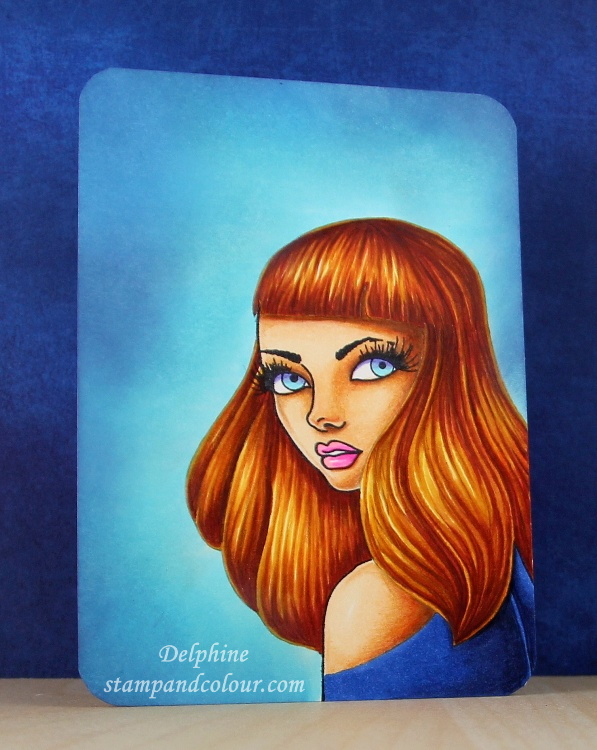 Thank you very much for stopping by, see you tomorrow! Hugs,
Delphine xx