Today starts a new challenge at Paperbabe Stamps and our theme is ANYTHING GOES. Join us to try and win a gift voucher to Kim's store !
I created a little Mixed Media painting on an MDF substrate: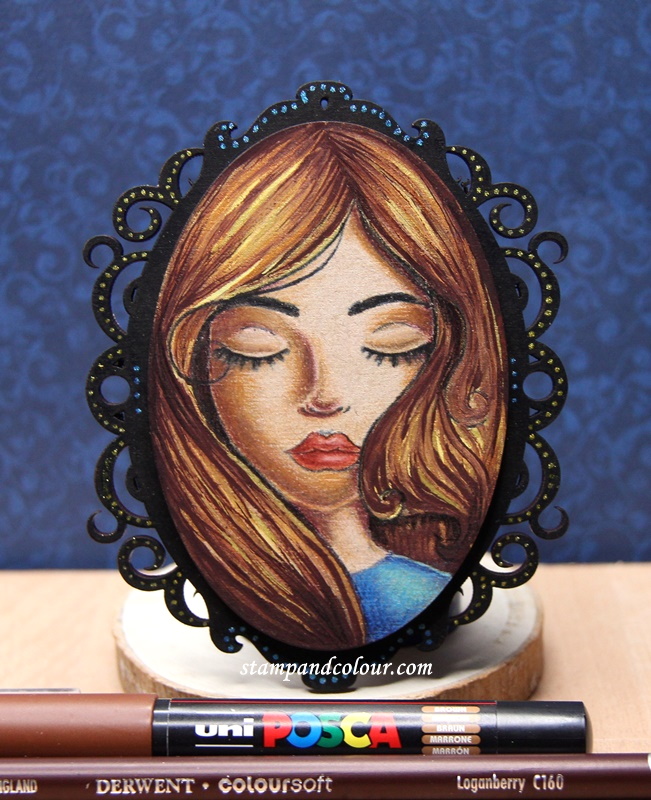 Stamps: Jointed Paper Art Doll Stamp Set & Flourishing Hair – Paperbabe Stamps
Colouring: Posca et Crayons Derwent Coloursoft
Substrate: Small Ornate Frame – Paperbabe Stamps
I used a face from the Jointed Paper Art Doll stamp set and a flourish from the Flourishing Hair set, onto a Small Ornate Frame. I coloured the hair in Posca pens and the face in Derwent Coloursoft pencils. On the base, I used a black Posca pen and glitter pens for a bit of sparkle.
For more inspiration and to play with us, head to the Paperbabe Stamps Blog HERE !
Thanks for stopping by, have a great day! Hugs,
Delphine xx