Hello everyone!
Today is a bit special since it is our lovely Kim Paperbabe Lady's birthday! Kim is the lady behind all those amazing products in the Paperbabe Stamps shop 🙂 To celebrate and wish her a beautiful birthday, we have decided to do a little hop 🙂
Here is the hop order if you would like to join us in wishing her a happy birthday:
Terry
Chris
Lozzy
Delphine (me!!)
Here is my card for Kim, using her latest products I am so in love with!!!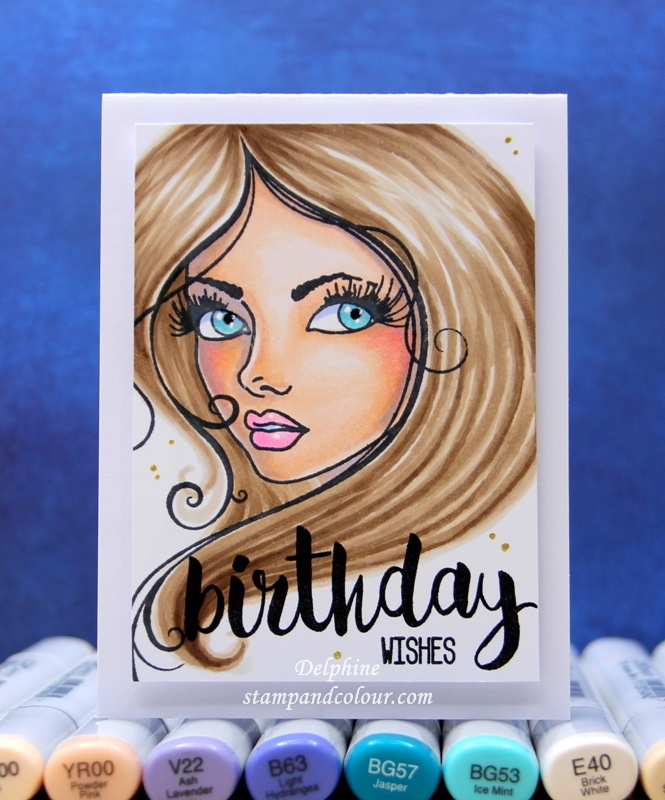 Stamps:  Flourishing Hair , Female Face 3/4 View Left Dinky and Flourish & Grow –
Paperbabe Stamps
Colouring: Copics on Make it Colour Blending Card
Skin: E11, RV02, V22, YR0000, 000, 00
Hair: E40, 42, 43, 44
Eyes: B63, BG53, 57
I hope you will visit my teamies too 🙂 ! Thanks for stopping by and a very Happy Birthday to you my lovely Kim <3 !!! Hugs,
Delphine xx