Hello everyone!
I'm back to share the topic of my next workshop at Paper-Break, where we will focus on creating a scene with cute critters, a scene I really enjoyed making – well, if you know me ;)… We'll start from a blank piece of paper to finish there: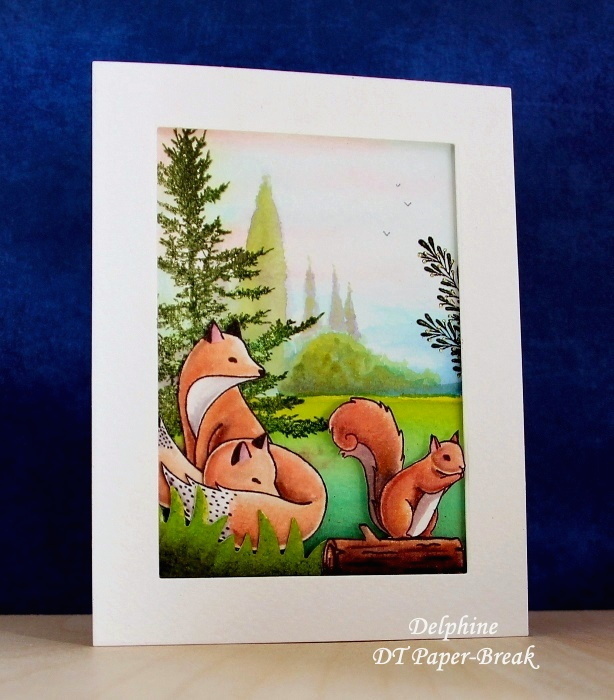 Stamps: Isatis – Artemio
Colouring: Graph'O watercolour pens on Fabriano wtc paper
There is only one spot available for this workshop, for the afternoon session. The next workshop date will be on November 9th where we will work on flowers. You can book the workshops HERE should you be interested.
Thank you very much for stopping by! Hugs,
Delphine xx