Hello everyone!
Today I'm sharing a mixed media board I created with my Toutencolle products: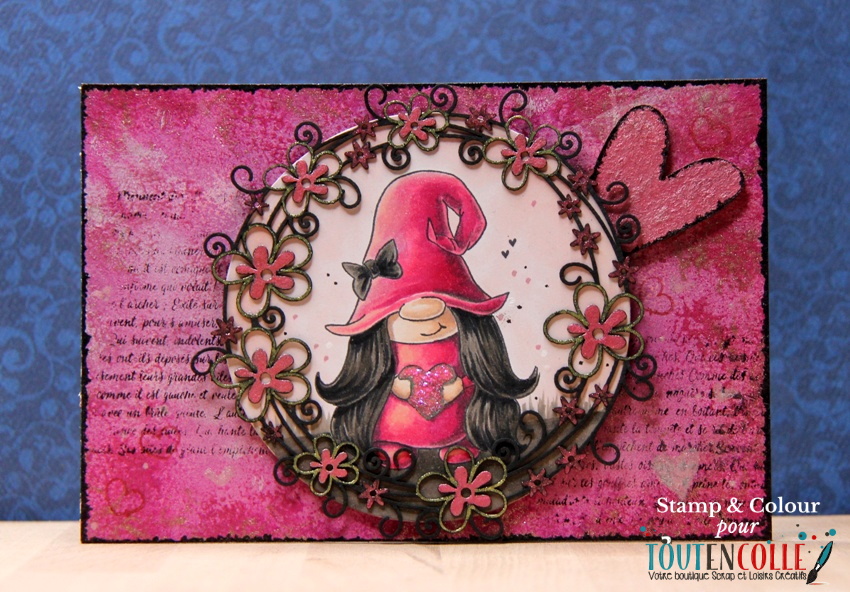 Stamps: Gnomes Amoureux ; Manuscrit fin – Toutencolle
Substrate: Support carton bois 10×15 – Toutencolle
Colouring: Copics on Neenah and Fresco paint on Toutencolle substrate + Pitt
Circle: Cercle Fleuri – Toutencolle
Other: Coeur Toutencolle
I coloured a Gnome in Copics, then die cut it with a circle die. The black flower circle was coloured with Posca pens and metallic paint pens, then I pasted it to my gnome using Glossy Accents.
For the background, I applied Fresco paint with a sponge on my white board rectangle, and stamped text using my Manuscrit fin stamp and Versafine ink, then added little hearts here and there. I also added a Heart shape which I placed under my gnome frame. At last, I added a black frame using a Pitt pen.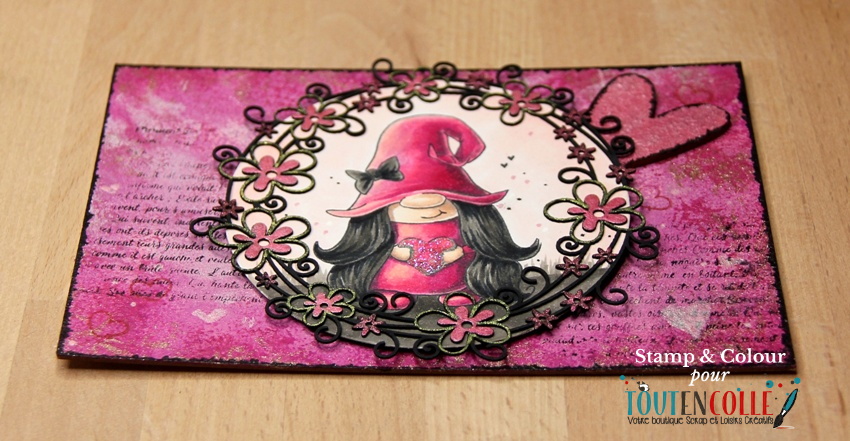 Thanks for stopping by! Enjoy the rest of your day! Hugs,
Delphine xx