Hello everyone!
There is a new challenge at Paperbabe Stamps and our theme is "Movie Night" – so anything cinema related will work! I immediately thought of Hollywood's Golden Age and the old classics, movies in black and white which I like so much, with their gorgeous stars… Here is my take on the challenge: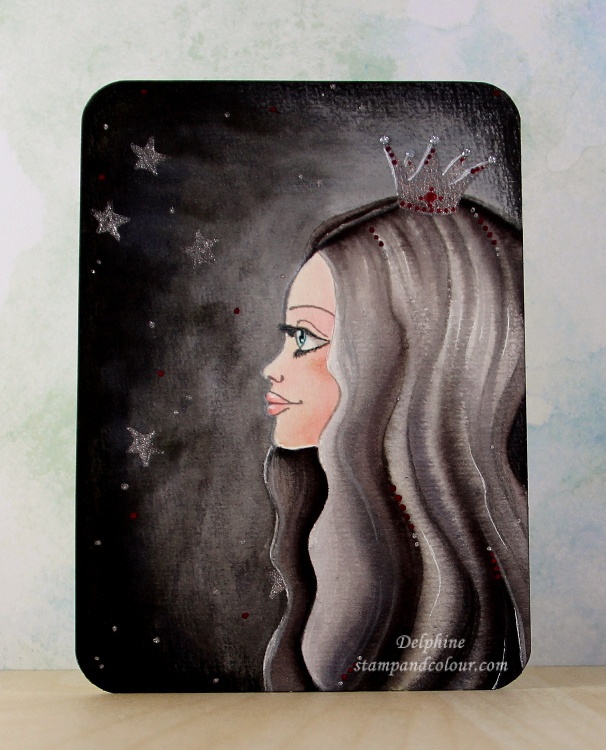 Stamps: Profile Face Left Dinky Stamp Set – Paperbabe Stamps
Colouring: watercolour pens and Polychromos on SMLT Haiku Card
Stencils and Templates: Profile Face Left Dinky Mixed Media Templates and Doodle Stars Stencil – Paperbabe Stamps
Other: Pentel gel pens, Nuvo Drops, Morning Mist Versafine Clair
I stamped my face with the Profile Face Left Dinky stamps set and Morning Mist Versafine Clair. Next I used one of the hair template from the Profile Face Left Dinky MM Templates set and I traced the outline in pencil. I coloured my image and background in watercolour pens and added Polychromos.
To create the stars, I used the Doodle Stars stencil and a pencil, then coloured the stars in Pentel gel pens.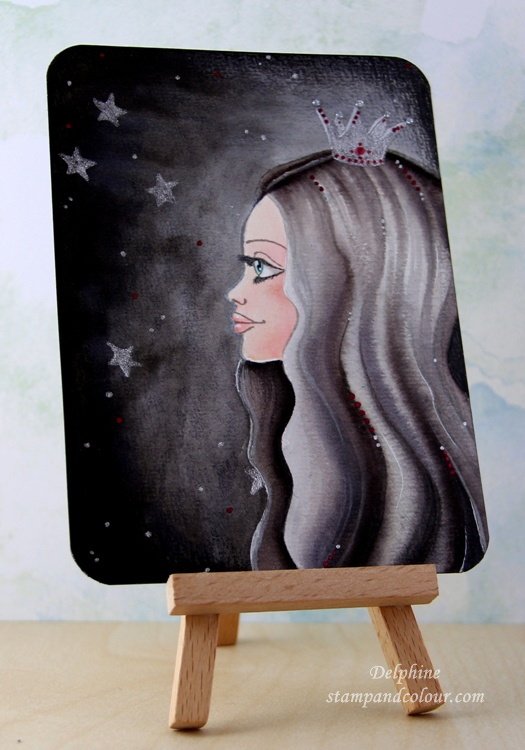 A few more photos to try and show the details, the glitter especially – because it's all about Hollywood, right ;)?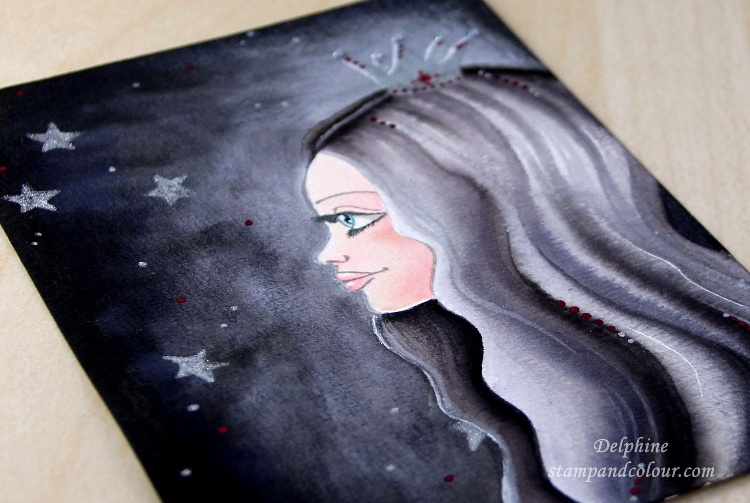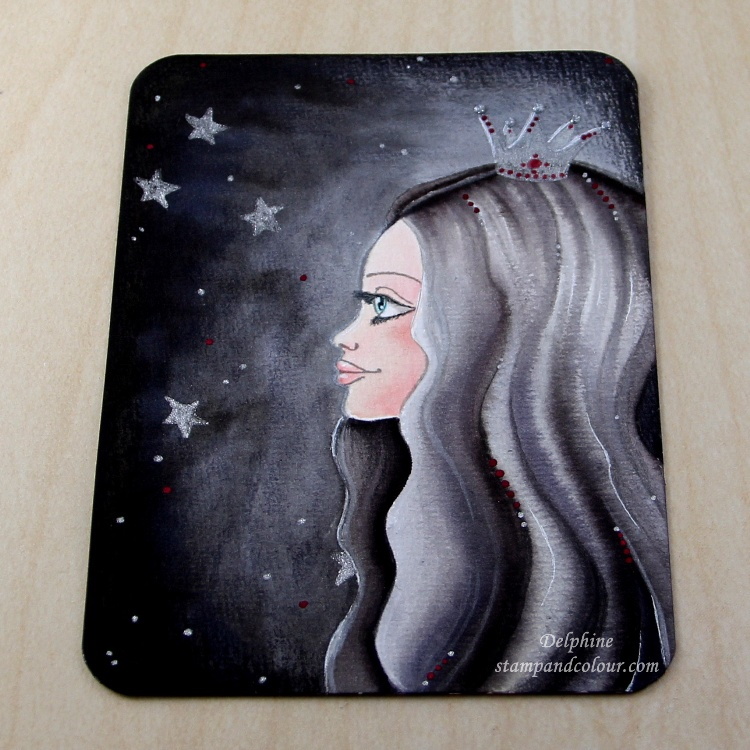 Thank you very much for stopping by, have a great day! Hugs,
Delphine xx