Hello everyone!
I'm back with a Copic card I created for the Copic For ALLE Facebook group where I am lucky to be a Guest Designer this month – thank you for having me!! The theme this month is Copic E, so my card features only E markers – except for 1!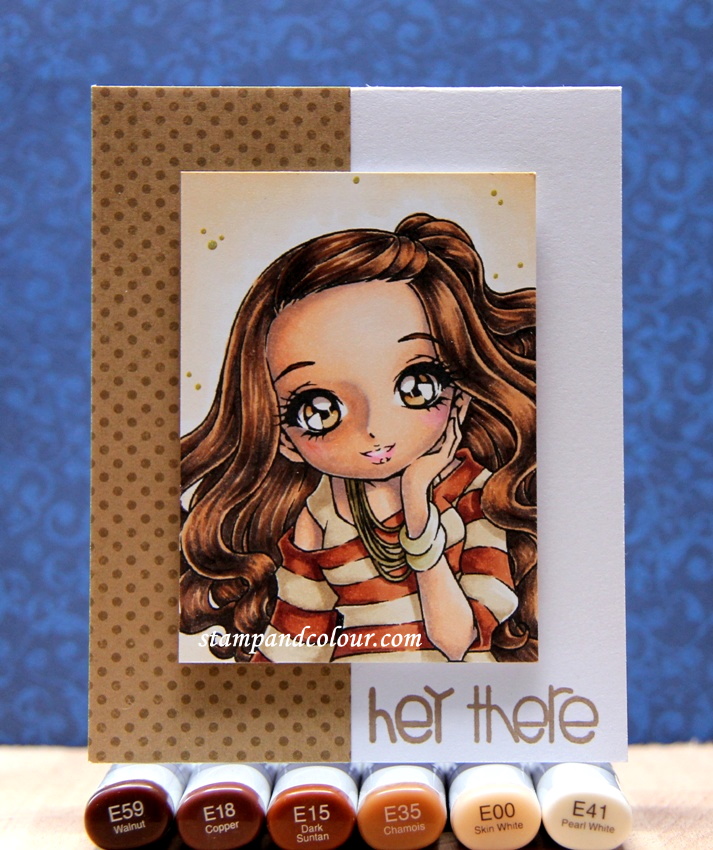 Stamps: Jacinta Sitting Thinking– Make it Crafty
Colouring: Copic sur Make it Colour Blending Card
DPs: Bo Bunny
Skin: E000, 00, 11, 71
Hair: E31, 33, 49, 59
Eyes: E31, 35
T-Shirt: E15, 18, 41, 43
Jewellry: E81, 84, 87
Background: E50, 51
E only – except for the pink on the lips and cheeks which is RV02 !
To discover the group and join us, you can visit HERE ! Thanks for stopping by, have a beautiful day! Hugs,
Delphine xx