Hello everyone!
I'm back to share a card and video I did using a stamp by the French company Toutencolle, called Gnomes Amoureux #1 which I chose to colour in sepia tones. Here is my card: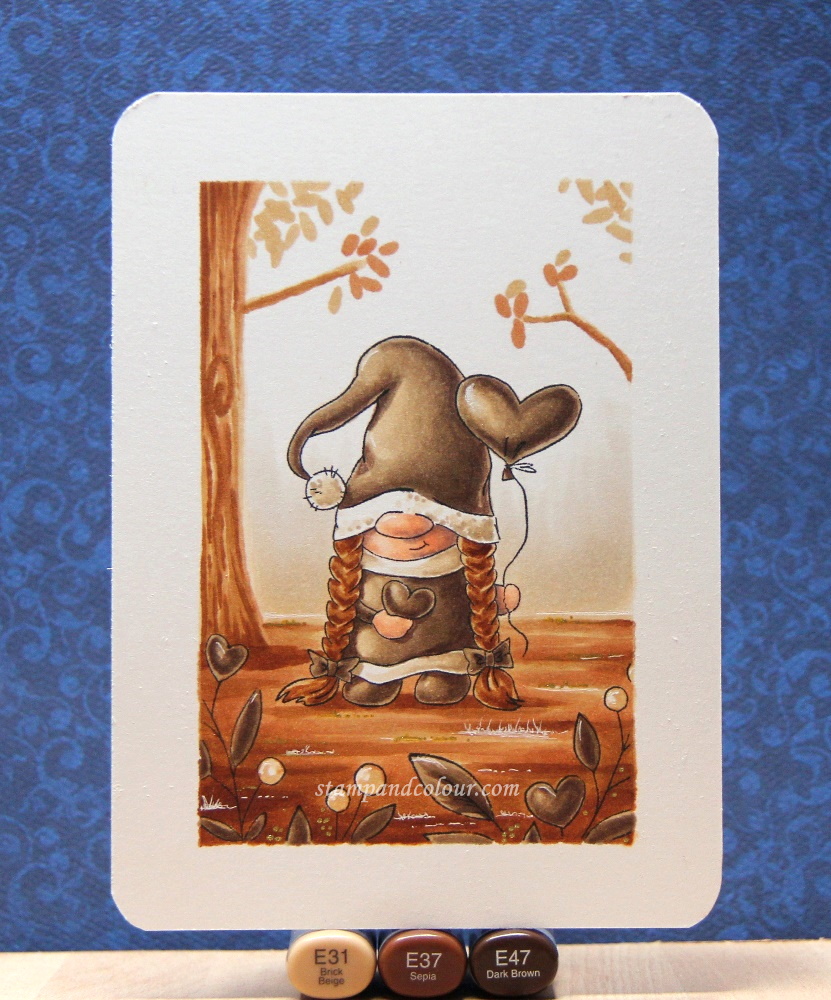 Stamps: Gnomes Amoureux #1 & Fleurs de Gnomes 1 – Toutencolle
Colouring: Copics on SMLT Art Bristol Haïku card
Other: white gel pen & glitter pen
I stamped my gnome then masked the edges of my card. I stamped a few leaves and flowers from the Fleurs de Gnomes 1 set at the bottom to create a border and add depth to the scene.
I filmed the colouring process, which you can find below – and all the markers used are listed at the end as usual:
Hope you'll like it and find it helpful 🙂