Hello everyone!
I'm back to share a Gorjuss card and video I created for Copic Marker Europe.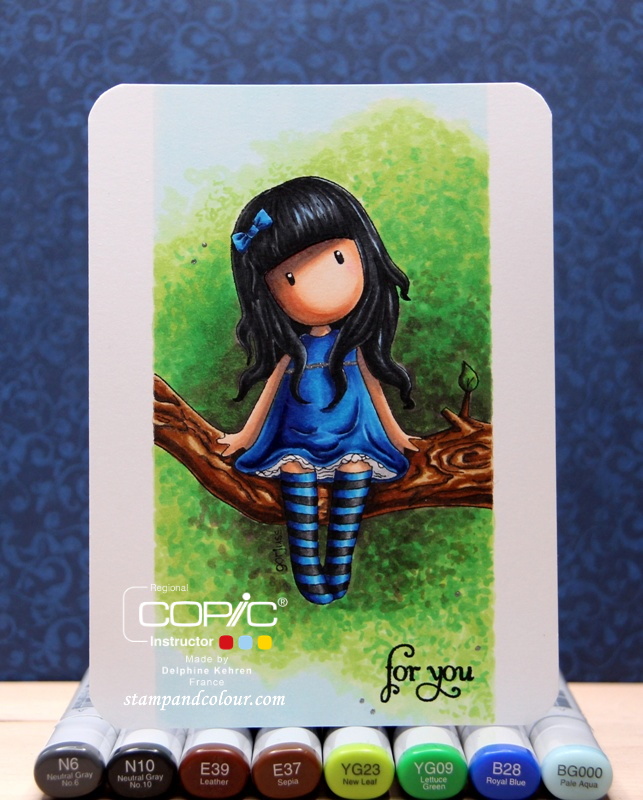 Stamp: Gorjuss Girl – Little Leaf
Colouring: Copics on SMLT Art bristol haïku card
As you will see in the video, I stamped my Gorjuss stamp on a masked card to have a white border and coloured the whole scene in Copics.
Here is the colouring process:
For the skin, please note that after I stopped filming I decided to fix the skin a bit and give it more contrast, so I added one more layer of each colour on the darkest places of the face and arms.
My idea was to create a green background to suggest the foliage without colouring detailed leaves, but rather a green blurry mass behind my character.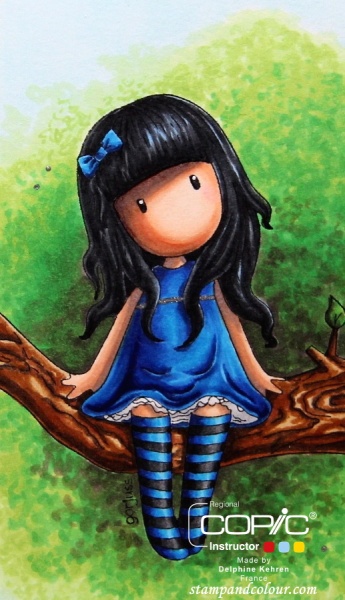 Skin: BV11, E11, 13, RV02, YR000, 00
Hair: B32, N6, 8, 10
Clothes: B02, 04, 16, 28, 39, N0, 2, 4, 6, 10
Sky: BG000
Foliage background: 0, YG09, 11, 23, W5, W7
Branch: E31, 37, 39, 49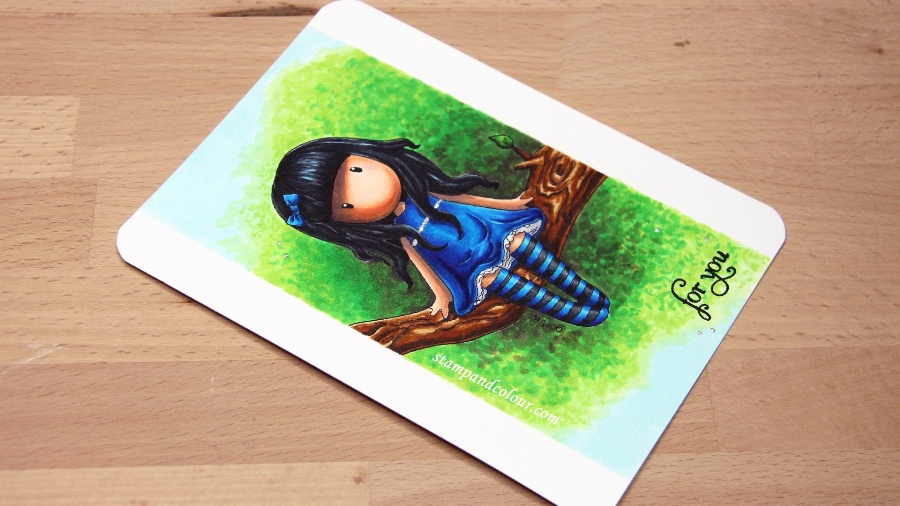 Thanks for stopping by! Hugs,
Delphine xx