Hello everyone,
It's a first for me today… first Aall & Create video I created for Copic Marker Europe. I just love how fun these stamps are and a bit of fun can't hurt, right?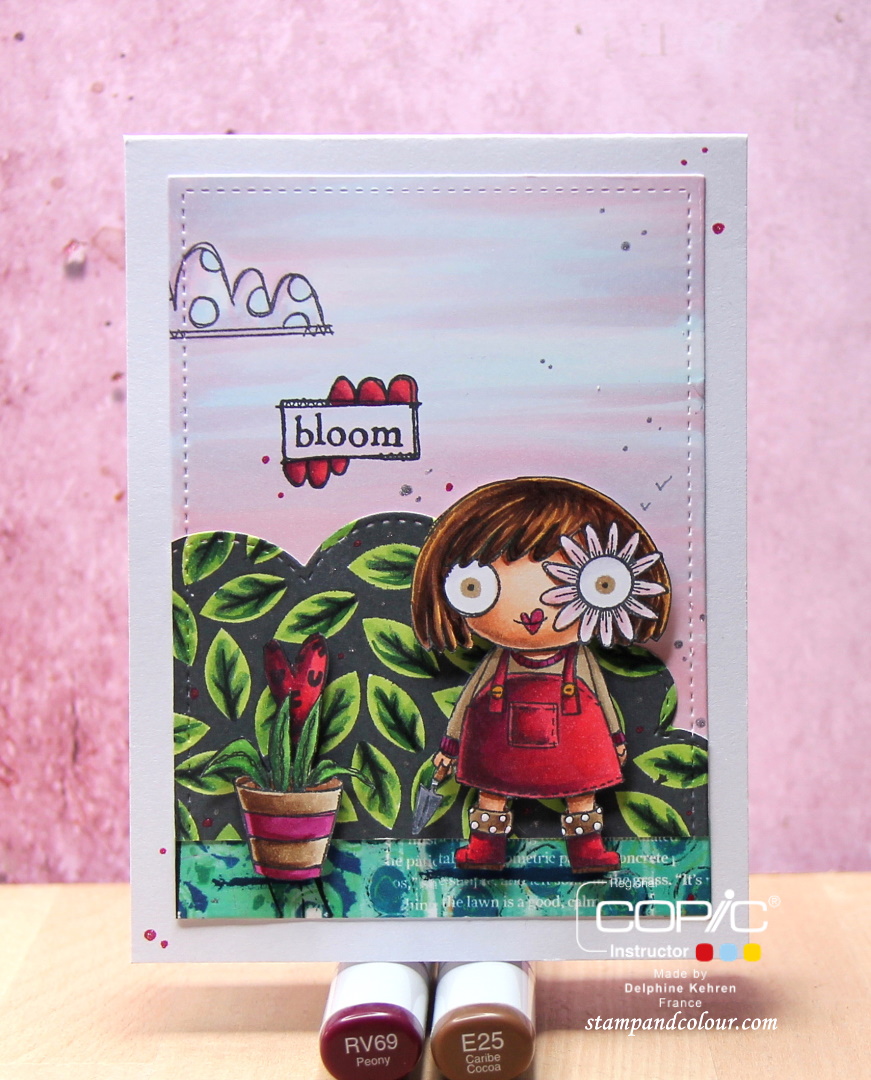 I used a character and a plant from The Gardener #424 set. For the background I chose the Leaves #556 set which I die cut to suggest a bush, and on a die cut piece of paper I stamped a cloud from the Follow Rainbows #524 set. I coloured all my elements in Copics and you can see the whole colouring process below:
Here is a close up of my scene and recap of all the Copics I used: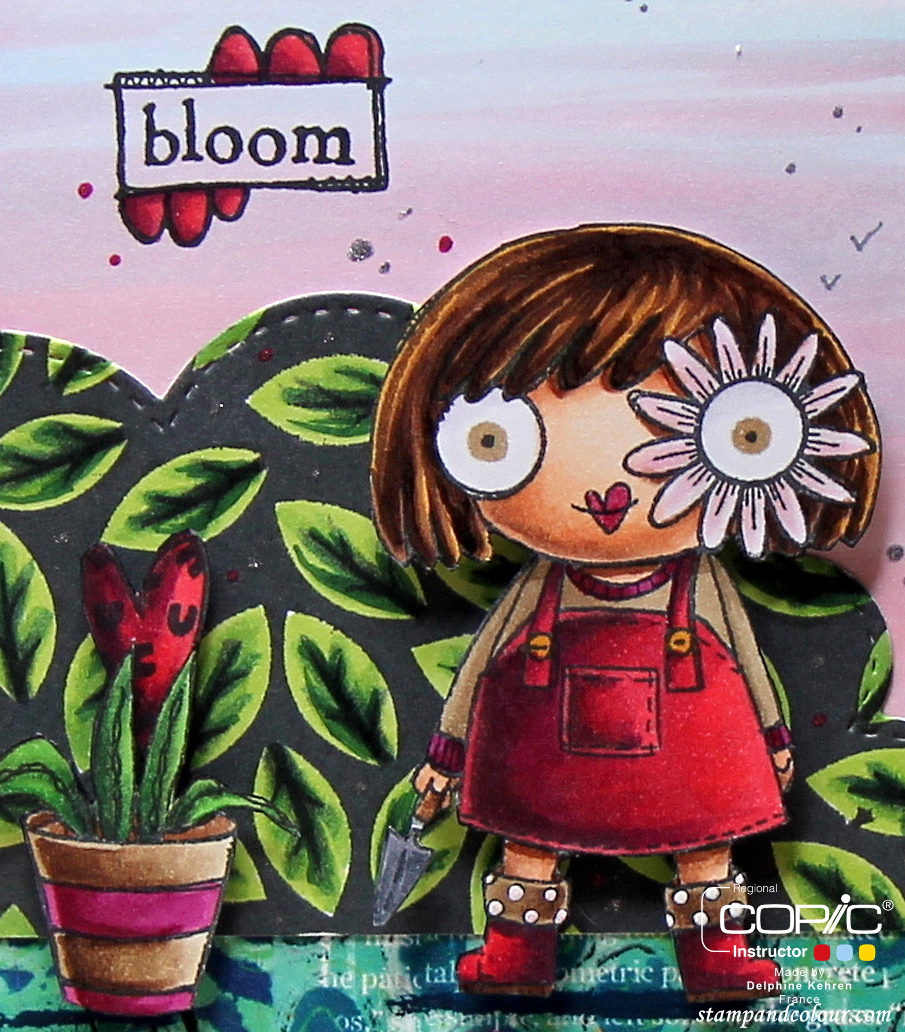 Skin: E000, 00, 11, 25
Eyes: B60, 63, E43
Hair: E25, 59, YR23
Red: RV69, R35, R37, W7
T-Shirt: E43, 44
Pot: C7, E41, 43, 59, G28, RV66, 69, YG06
Leaf Background: C7, G28, YG03, 17
Sky: B000, RV00, 11
Cloud: B000, BV00, RV00
I aimed at having contrast on my character, hence the use of E25 on the skin, then going back to add more layers of colour for skin and hair and all the grey underlayers for the reds and greens.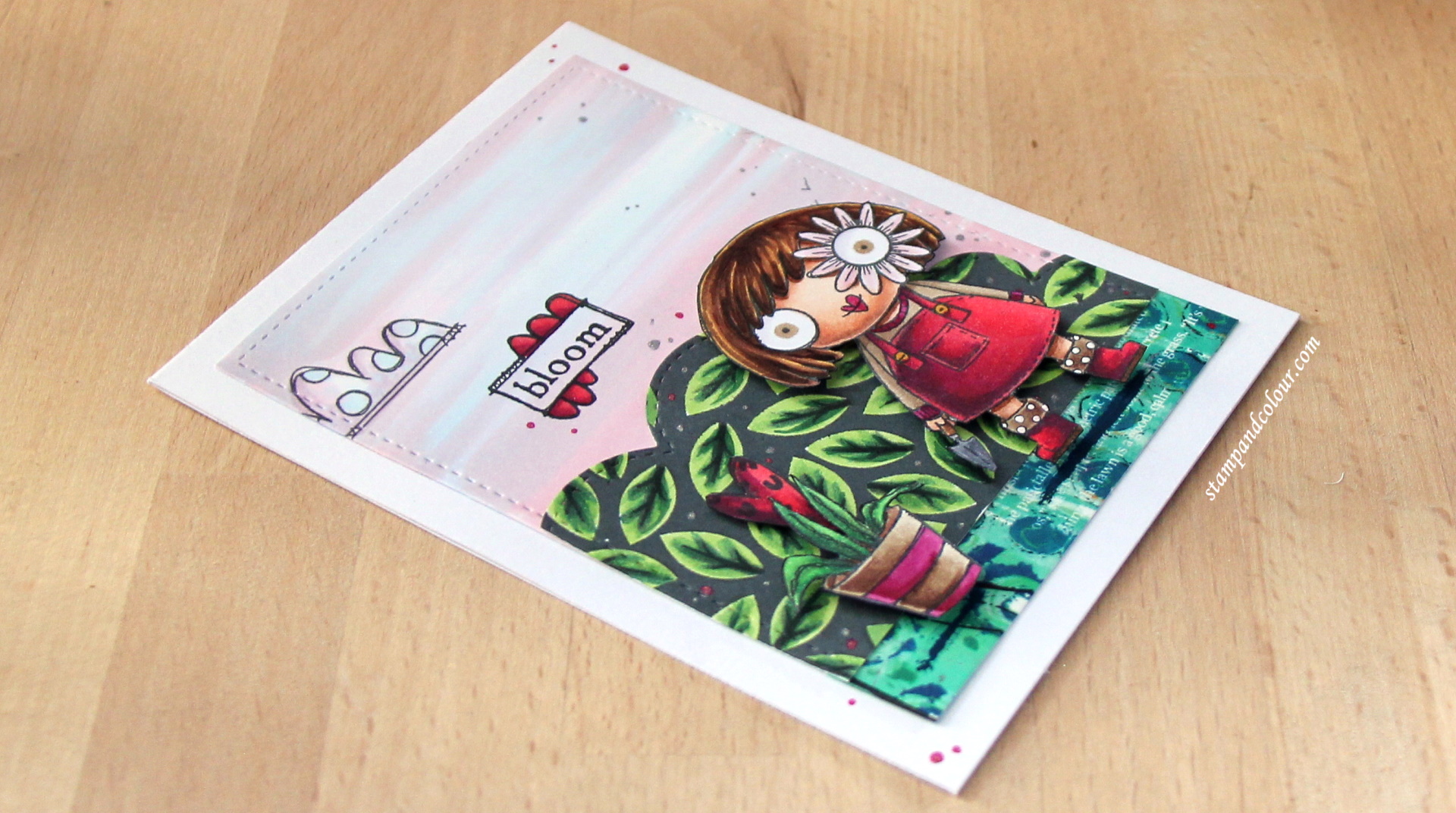 Thanks for stopping by today, have a lovely day! Hugs,
Delphine xx