Hello everyone!
I am sharing a tutorial I created for Copic Marker Europe, with a pretty butterfly by Penny Black, from the Butterfly Trio, available at Paper-Break.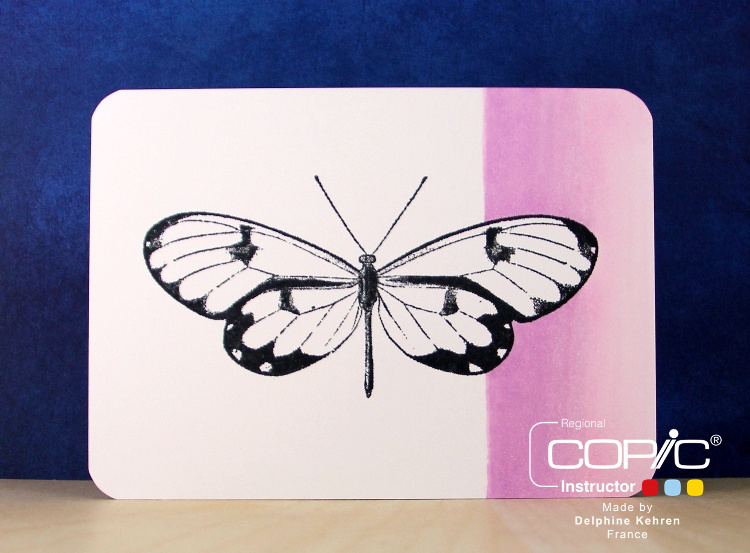 Because purple and blue are my favourite colours, I decided to use them together on my card.
I started by creating a purple stripe, colouring from the left in vertical lines with my V01 and I blended and continued further to the right using V000.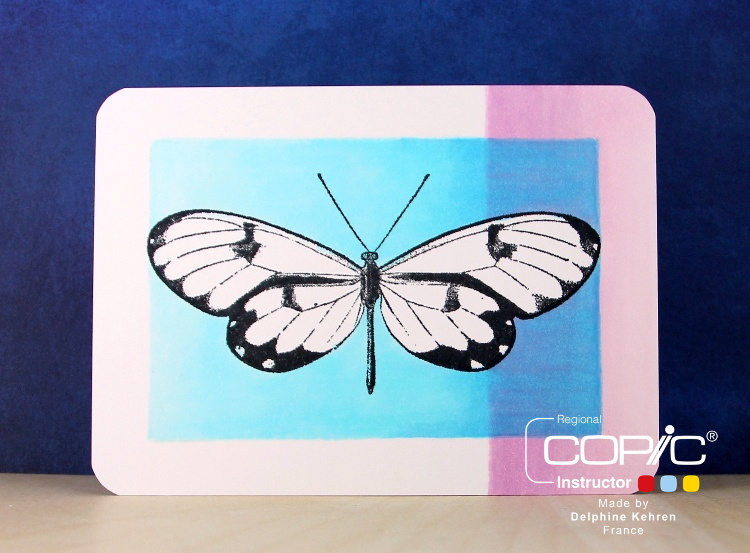 I then created a blue rectangle in B000, 00, 01, 02. I coloured from right to left, starting with my darkest colour B02 and ending with my lightest on the left.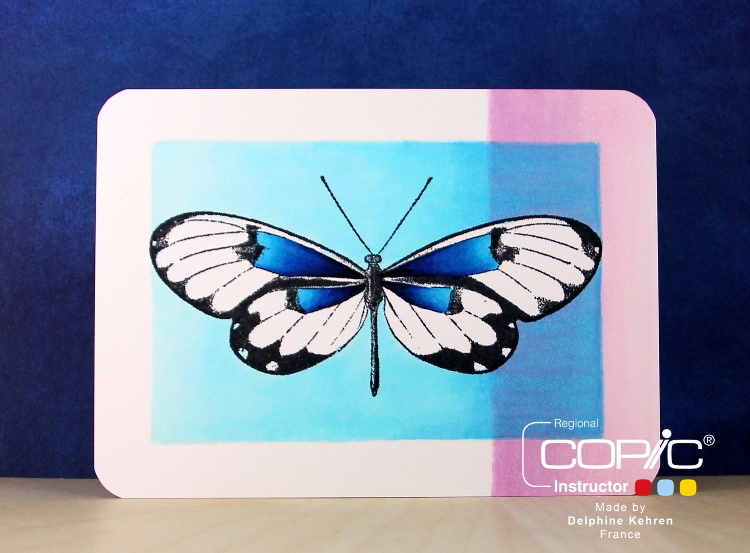 For the blue on the wings, I coloured with my B39, then B28, 16, 04, 02 colouring from dark to light and starting from the butterfly's body. I added a bit of C10 and C7 near the body to add a bit more depth.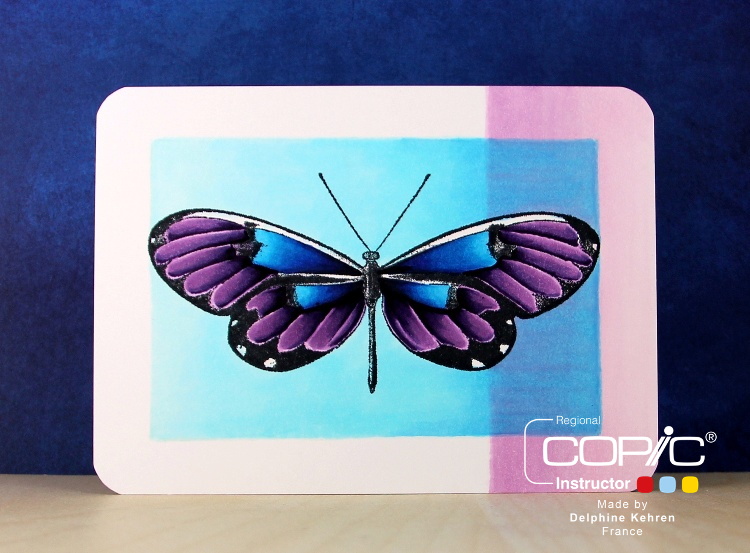 The rest of the wings was done in V09, 17, 15, 12.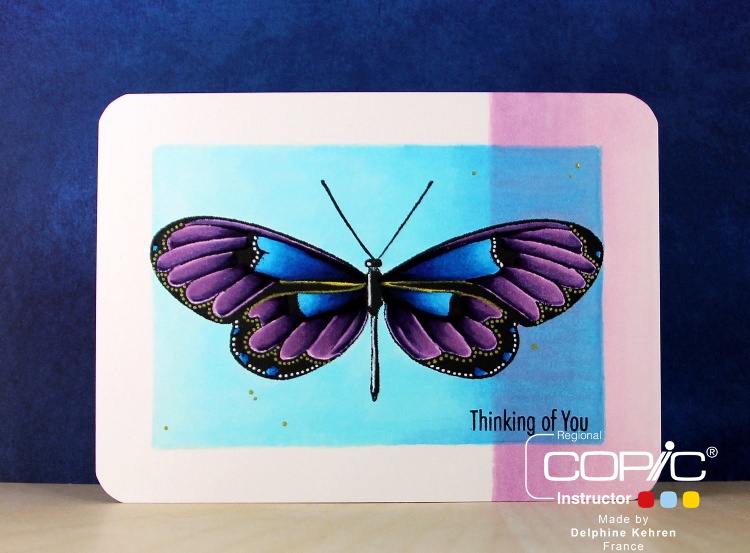 As a last step, I used a black Copic multiliner to go over the little spots that did not have enough stamping ink, I stamped a sentiment and added touches of gold and white gel pens on the wings.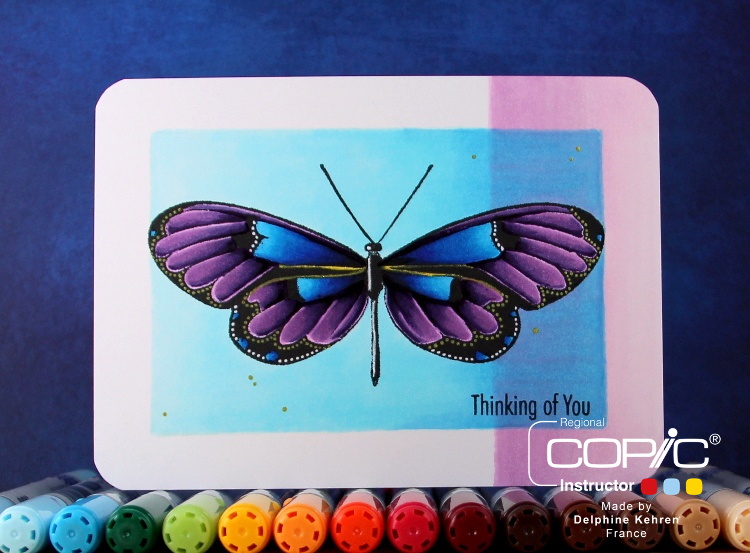 Stamp: Butterfly Trio – Penny Black
Colouring: Copics on SMLT haïku bristol card
Blue Wings: B02, 04, 15, 28, 39, C78, 10
Purple Wings: V09, 12, 15, 17
Background: B000, 00, 01, 02, V000, 01
Thank you very much for stopping by, have a lovely day everyone! Hugs,
Delphine xx