Hello everyone!
I'm sharing a Copic colouring tutorial using a famous Wizard image available from the Glimps store – Wizard Glimps Harry.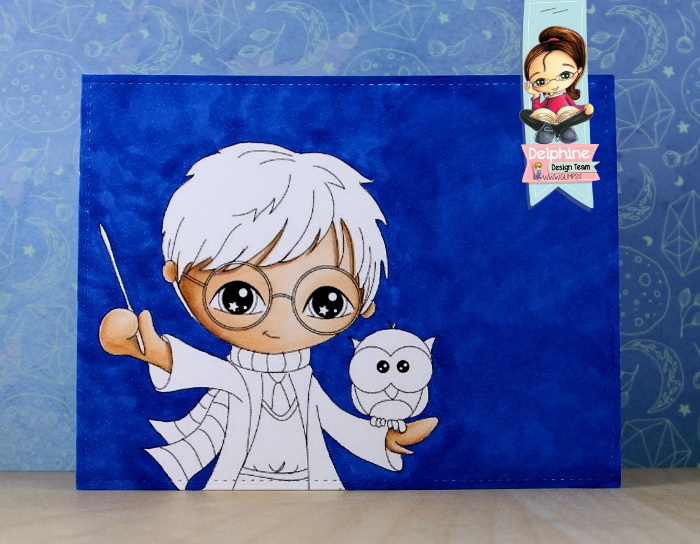 First I flipped my image in Word. The original digi is Harry with the wand on the right, so I flipped the image (rotated it) to have the wand on the left of the image and placed Harry on the left of my paper.
I then coloured the skin, using E000, 00, 21, 71, with the light source in the top right corner and covered the background in B28, not trying to have a blended background since it will be covered at the end.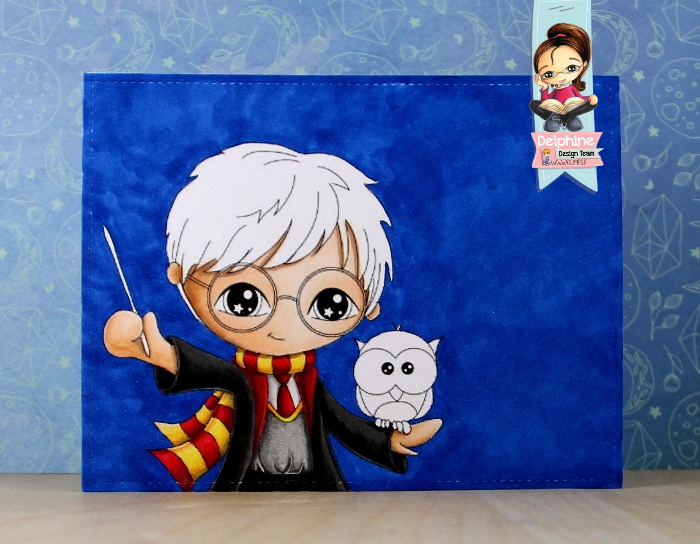 Next I coloured the clothes. For the scarf I used Y04, 32, 35, 38, T1, 3 and R24, 56, 59. The black is T5, 7, 9 and grey is T0, 1, 3, 5.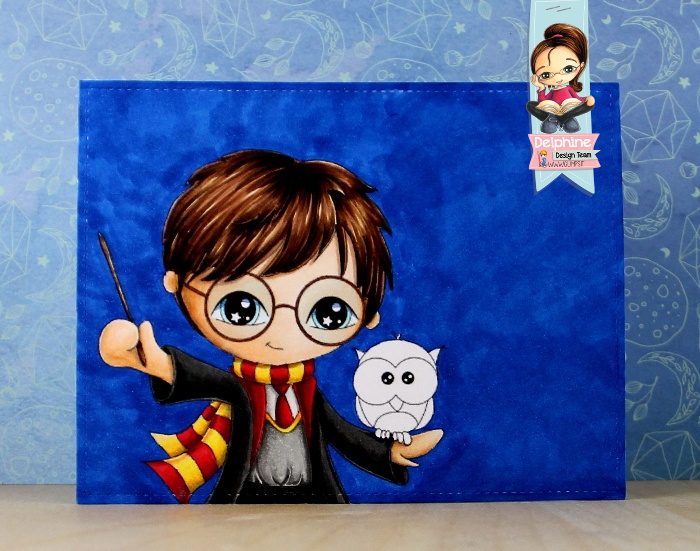 I coloured the eyes in B00, 02, 63 and added BG000 for the glasses. For the hair, I used E25, 31, 49, 59.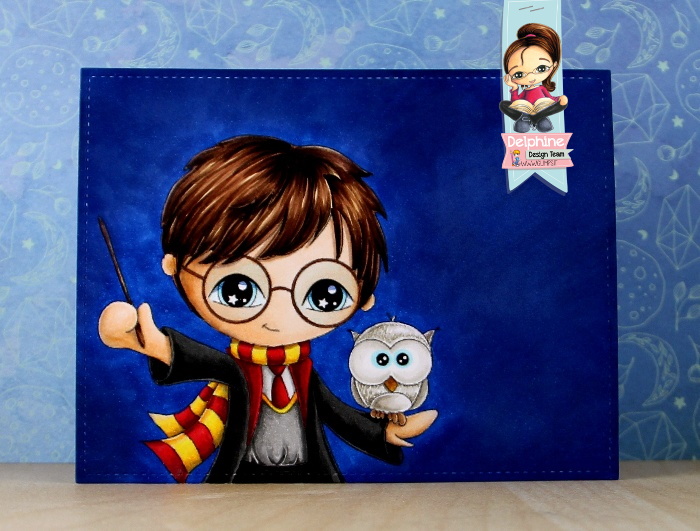 The owl was done in W00, 0, 1, 3, 5. I then applied Distress Inks with a blending tool on the edges of my card.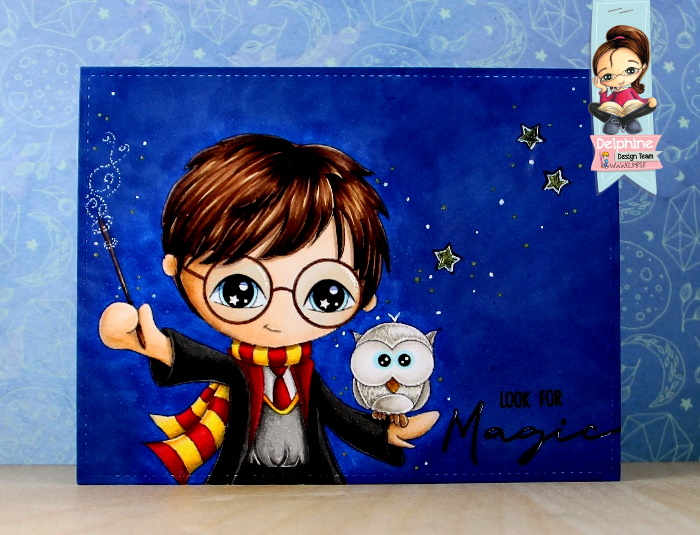 At last I added a sentiment and a few stars, and touches of gel pen here and there!
Image: Wizard Glimps Harry – Glimps
Colouring: Copics on Make it Colour Blending Card
Die: Lawn Fawn
Other: gel pens, Distress inks
Skin: E000, 00, 21, 71
Hair: E25, 31, 49, 59
Scarf: Y04, 32, 35, 38, T1, 3 and R24, 56, 59
Coat: T5, 7, 9
Shirt: T0, 1, 3, 5
Owl: W00, 0, 1, 3, 5
Background: B28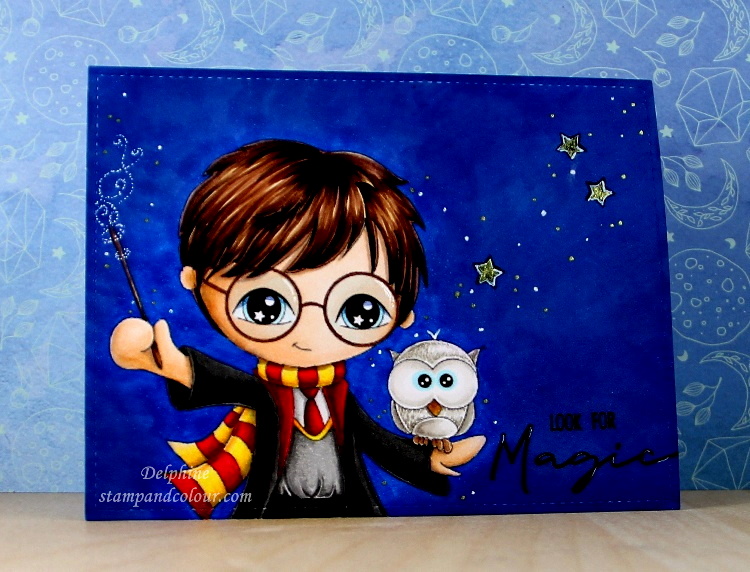 Thank you very much for stopping by! Hugs,
Delphine xx