Hello everyone!
The current challenge at Paperbabe Stamps is a photo inspiration:
I have used my Paperbabe Stamps products to do a bit of colouring on wood – acrylics and pencil on  a 10cm wood piece, wood pieces available from Paper-Break.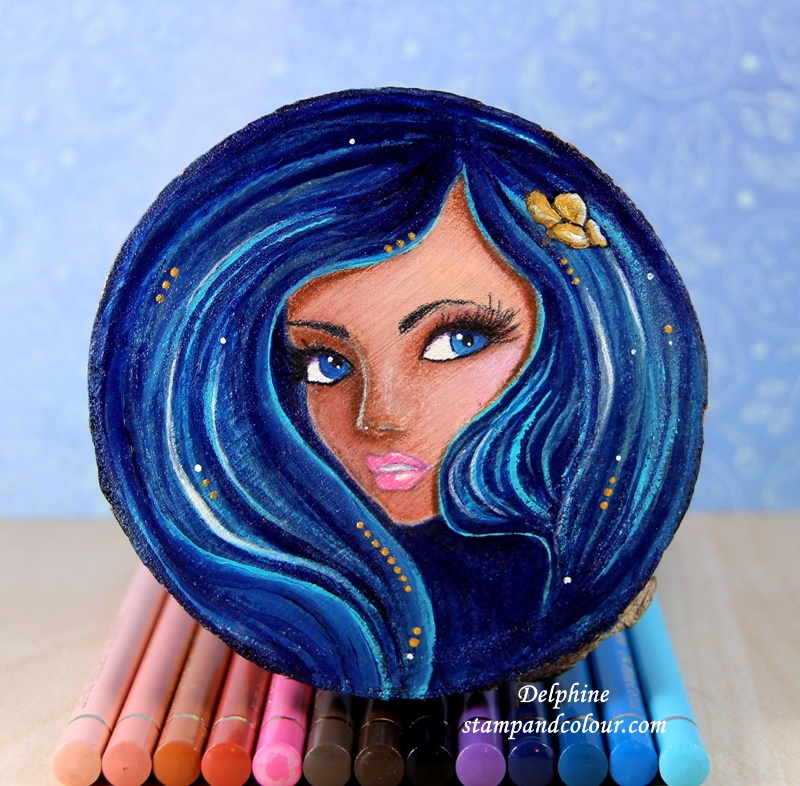 Stamps: Flourishing Hair and Female Face 3/4 View Left Dinky – Paperbabe Stamps
Colouring: acrylics and Polychromos on Artemio wood piece
Templates: Flourishing Hair Template – Paperbabe Stamps
I used the blue colour and flowers of the photo as inspirations. I stamped a hairstyle from the Flourishing Hair stamp set, masked my stamped hair with a mask from the Flourishing Hair Template set and then stamped a face from the Female Face 3/4 View Left Dinky stamp set. I used acrylic paint from various brands and Polychromos to colour the wood.
Thanks for stopping by! Hugs,
Delphine xx